Top 7  Culinary Schools In India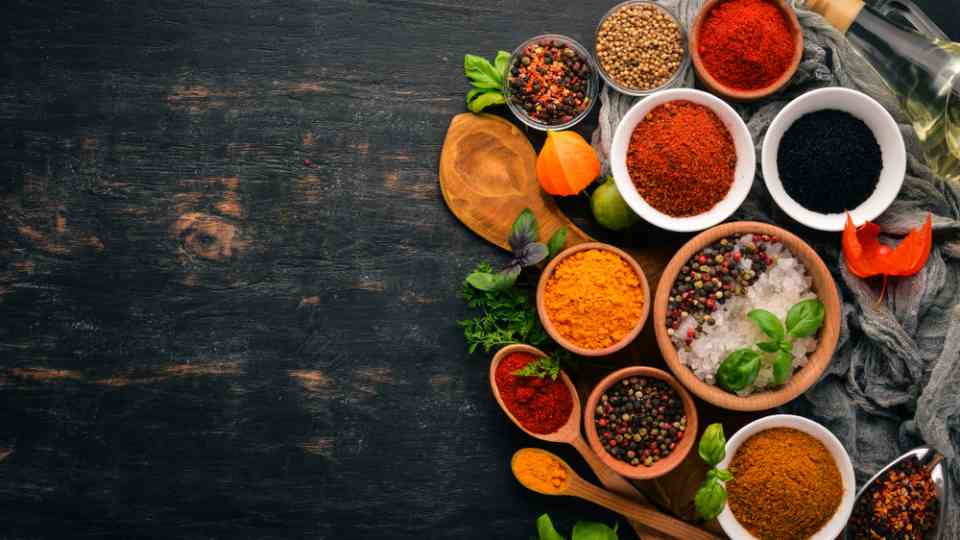 If you are a food or fine dining lover, who aims to start your own business, taking up a culinary management course in India would be a great kick-start to your journey. Pursuing a degree from the best institutes across the country not only helps you master the art of food and flavor but also experiments with different cuisines.
So, for all those who aim to become a chef, here are the top colleges that will act as a stepping stone toward your dream career.
Culinary Academy Of India

The Culinary Academy of India is often helmed as the best institute for aspiring chefs. It is one of the finest academies in the country. It has 18 qualified teachers who impart knowledge in food Production, kitchen management, and food presentation, along with F and B matching.
The college is a kilometer away from the hotels in Hyderabad, which help students get accommodation for work after earning the degree.

The Oberoi Centre Of Learning And DevelopmentThe Oberoi Group has earned its place as one of India's top ten companies to work with by the Economic Times in partnership with the Great Place To Work. The Center of Learning is a co-educational hotel management school in Maidens Hotel, Delhi, and is a subsidiary of Delhi University.
As a part of the famous Oberoi Group of Hotels, the academy provides numerous opportunities for students to venture into their dream careers.
The Institute Of Hotel Management, Catering, and Nutrition, Pusa

Also known as IHM Pusa, this school of education is considered one of India's highly-acclaimed hotel management and culinary schools. This institution falls under the guidance of the Ministry of Food, Government of India.
The college undertakes eco-friendly measures such as solar energy-based water heaters, underground water tanks, sewage treatment plans, and water reaping offices, making it stand out.

Indian Institute of Hotel Management and Culinary Arts, HyderabadThe Indian Institute of Hotel Management and Culinary Arts is affiliated with Osmania University. This 23-year-old cooking school in India is located in Hyderabad and is renowned among hospitality professionals. Established in 2001, this university has the best state-of-the-art kitchen that complies with international standards.
In addition, the college has a remarkable placement record of over ten years wherein students have landed jobs on global cruise liners such as Costa, P&O Cruises, Taj Group, and Jumeriah Hotel. IIHMCA offers bachelor's degrees in culinary arts, hotel management and catering, and many other certifications for aspiring chefs.
Institute Of Hotel Management (Taj Group), AurangabadIHM Aurangabad was founded in 1989 under the guidance of Dr. Rafiq Zakaria and the Taj Group. The college comes under the technical experience of India's biggest hotel chain, Taj Group, which is approved by the AICTE and is the best choice for hotel management and culinary study.
Academy Of Pastry and Culinary ArtsAPCA is an esteemed group of expert pastry and culinary schools in different parts of the world, such as the Philippines, Malaysia, Indonesia, Delhi, Singapore, Mumbai, and Bangalore.
Established in 2010, the institute is known for using cutting-edge technology and ingenious methods designed to teach the art and science of creating the best food. Some courses offered here are Advanced Diploma Programme and Certificate in Culinary Part-Time Programme.
Symbiosis School Of Culinary Arts

The Symbiosis School of Culinary Arts is a top institute in Pune that offers a range of culinary programs. The college has experienced chefs as faculty and teaches students the necessary skills and knowledge to succeed in this sector.
Some courses offered here are Bachelor of Arts in Culinary Management and Culinary Arts, a certificate program in bakery and patisseries, and culinary management, along with short-term degrees.
Have you read?
Greatness: What Is It? What Does it Take to Achieve It by Leo Bottary.
Corporate tourism in NYC by a charter bus.
The highest-paid tech CEOs in the United States.
How to Use PR to Grow Your Business by Adrienne Wojtaszek.
The Three Most Important Qualities for Effective CEOs and All Leaders by Rabbi Daniel Cohen.
Tags :
Alternative Managers Insider
Chief Administrative Officer Insider
Chief Advancement Officer Insider
Chief Artificial Intelligence Officer Insider
Chief Audit Executive Insider
India Insider
Outside Director Insider
Policy Insider