Leadership For A New Era: Build Your Own Table, Offer Everyone A Seat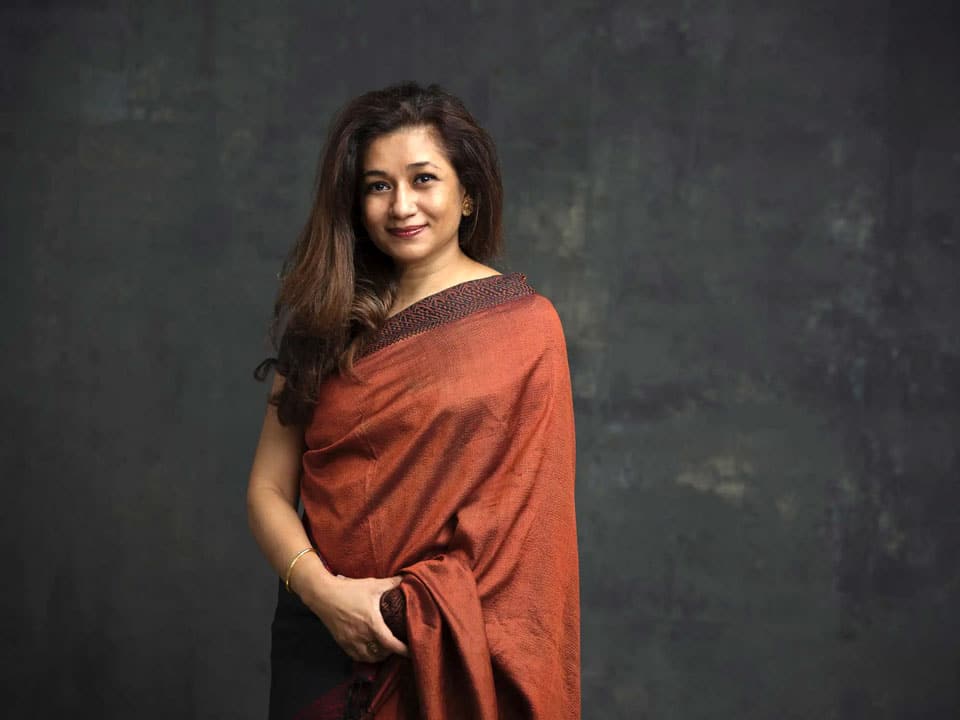 We live in a rapidly changing world where sustained growth, business accountability, social equity, and environmental justice converge to shape our collective future. There are emerging dynamics in business of sustainability, and between the East and the West as the world teeters on the precipice of collaboration like never before. A huge consumer market in Asia beckons, empowered by a young, educated, and driven workforce.
The new global citizen craves equity and cares about our living world. And what of the new global leader? Is the leader creating a table of sustainability where all these players have a seat? 
In this dynamic tapestry of globalized commerce, business leaders emerge as the vanguards shaping the very fabric of our world. Effective, empathetic, and inclusive leadership has never been more important as we navigate uncharted territories of a global pandemic, crises of exclusion and climate, economic downturn, and geopolitical turmoil.
The decisions we as leaders make for our companies are framing the world's future. The leadership of today requires us to embrace the transformative power of inclusion and recognize that a diverse workforce is a catalyst for innovation, resilience, and sustainable success.
Breaking the chains: from exclusion to inclusion "Wealth holds within it the power of inclusion and sustainability."
34 years ago, I was the first Bangladeshi woman on Wall Street. This close to a bastion of power, I found myself disempowered from using my skills to impact the planet and its people positively. Challenges to the status quo were simply not welcome. Who needed inclusive markets when exclusion was generating so much wealth for a handful of shareholders and corporate management?
History narrates legends of empires shaped by the pursuit of wealth and power. In the time since, former colonies are still recovering from the weight of exploitation. Today, as companies pollute, discriminate, and cause harm, who bears the burden? A new form of colonial exploitation continues but this time it impacts both the Global North and South. Wealth inequalities, financial exclusion, and climate change do not discriminate when affecting detriment.
Wealth founded on systemic inequalities, uneven access to opportunities, and exploiting marginalized communities may generate short-term gains but undermine long-term sustainability, social cohesion, and ethical responsibility. In the era of change, this approach has no place. Contemporary risk-return-impact models demonstrate that sustainable finance is inclusive. I invite you to contemplate accountability in our current world. Systems that prioritize justice and collective well-being forge a future where the price of progress is not paid by the marginalized or forgotten. 
Leading the way in a changing world "I watched the Women's Livelihood Bond displayed for the first time on the Bloomberg terminal."
Having embarked on a fruitful journey to build an inclusive financial system that took me from Wall Street to the back streets of rural Bangladesh and back around the changing world, from the World Bank to media moguls, I find myself celebrating how the conversation surrounding inclusivity has made its way to every boardroom and C-suite agenda. The rise of conscientious investing signifies a growing momentum where investors align their financial choices with their values and demand corporate accountability. As leaders, how can we equip ourselves to foster sustainable, inclusive growth? 
Let us explore the approaches that will empower us to take action and shape a better future for all.
Passion

ignites action and fuels meaningful change. It is the idealism that rejects the status quo and dares to make a difference. The combination of passion and audacity gives rise to a space where brilliance and inventiveness thrive. Passion is the fire within us, our purpose, that drives transformative ideas. This has been my personal journey in shaping an inclusive and equitable world.

Resilience

is the bedrock of leadership, serving as the steadfast wind that guides our ship toward our goals. Have the tenacity and determination to rise up to a challenge and effect change. A resilient mind, even when faced with closed doors and dead ends, sustains momentum and dedication. We stay inspired and find an open door for every closed one. Moreover, it inspires and empowers our teams to defy the odds and achieve remarkable success.

Equity

begins with embracing representation and humility – acknowledging the unique experiences of those distinct from ourselves. Empowered leaders have the ability to empower everyone. Understand the value of diversity within a workforce. Through meaningful roles and platforms for diverse voices to be heard, tap into employees' unique perspectives and create a sense of belonging. This approach extends to other stakeholders as well. By creating an inclusive environment that celebrates the strength of diversity, we contribute to creating a cohesive society.

Mavericks

are visionary leaders, unafraid to push boundaries to create a better world. Blaze trails, challenge conventions, and chart a relentless path leading you to your North Star. Find your core values and hold onto them tightly. Embrace adaptability, recognizing the ever-evolving landscape we navigate. Foster a culture of agility, empowering your team to experiment – it is the only way your organization can adapt fast enough. Embodying the spirit of innovation and unwavering dedication will inspire others to join us on transformative journeys, driving meaningful and lasting change.
It is these very qualities that have brought me to where I am today, leading Impact Investment Exchange (IIX), where each individual embodies the qualities of being a Passionate, Resilient, and Equitable Maverick. Our workspace is inclusive and agile, ensuring every voice is heard and empowered. As individuals and an organization, we are at the forefront of impact investing, fearlessly challenging the dominance of Wall Street and amplifying the voices of women, the planet, and underserved communities. Let these principles guide your decisions in this rapidly changing world, and you will sail through storms with grace.
Wanted: a good leader "Defiant Optimism means changing how systems work – and who they work for. It is the relentless determination to change the way the world works and the resilient optimism that such change is possible."
Successful leaders adapt to changing times. To capture sustainable and inclusive growth, CEOs and business leaders must be prepared to act. We have the power to revamp existing structures — to build our own tables and extend an invitation for everyone to have a seat. Imagine a table where every stakeholder is welcome, from the woman at the last mile, striving for economic empowerment, to the investment banker on Wall Street, driving financial progress. At this inclusive table, we respect the work and voice of each individual, recognizing the value of their unique perspectives. It is crucial that we step forward with unwavering vision, resilience, and empathy.
As a social and impact entrepreneur for over 20 years, I have witnessed the transformative power of empowered leadership and its profound impact on individuals, organizations, and society as a whole. This is the time I have been waiting for — the dynamic convergence of defiance, propelling us forward, pushing the envelope for inclusion and climate action; and optimism, heralding the promise of better futures for all. Together, let us embrace the power of inclusive leadership, amplify diverse voices, and create a world where everyone has a seat at the table.
---
Written by Prof. Durreen Shahnaz.
Have you read?
The Global Passport Index: The World's Most Powerful Passports.
Countries With The Most Billionaires, 2023.
Top CEOs in Switzerland, 2023.
Biggest banks in the world, as measured by total assets, 2023.
The World's Richest Self-Made Women, 2023.
Ready to join the CEOWORLD magazine Executive Council– Find out if you are eligible to apply.
---
Add CEOWORLD magazine to your Google News feed.
---
Follow CEOWORLD magazine headlines on:
Google News
,
LinkedIn
,
Twitter
, and
Facebook
.
---
Thank you for supporting our journalism. Subscribe here.
---
For media queries, please contact:
info@ceoworld.biz
---
Tags :
Chief Information Officer (CIO) Insider
Chief Information Security Officer Insider
Chief Information Technology Officer Insider
Chief Innovation Officer Insider
Chief Investment Officer Insider
Executive chairman Insider
Executive Level Managers Insider
Hungary Insider
Indonesia Insider
Ireland Insider