Top 10 Cities For Remote Workers In 2023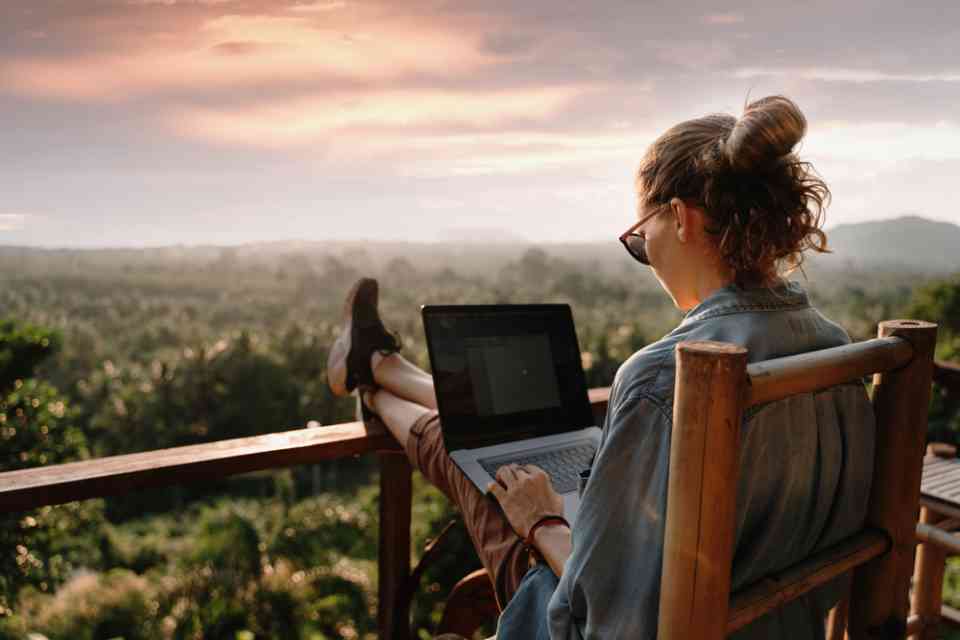 Since the beginning of the COVID-19 pandemic, many employees, instead of going to the office, work from home, a tactic that continues in many businesses worldwide. Remote working enables employees to travel and work at the same time since they have the opportunity to create their own office anywhere in the world. Are you a remote worker, or do you plan to become one? So, let's look at the best cities for remote working in 2023.
London tops the list due to the large number of co-working locations and the vast number of attractions (more than 8,000) sought by remote workers. The broadband speed is quite good, and the price for a cup of coffee in bars and restaurants could be described as reasonable (4 euros on average).
Seville comes in second, mainly because of its high broadband speed and very low coffee prices (2 euros on average) and beer (3 euros on average) in restaurants. The city has relatively few co-working spaces (16, according to the survey) and almost 1300 tourist attractions.
Barcelona comes in third, also offering relatively high broadband speeds and low prices on coffee and beers. The city has nearly 190 co-working spaces and more than 4,500 attractions.
Madrid follows, mainly due to the city's high broadband speed. Also, the city offers a large number of co-working spaces for employees, offering them anything they may need. Valencia completes the top 5, with reasonable prices in restaurants and bars and a very high broadband speed. The co-working spaces are relatively few (42). However, the city allows visitors to visit more than 1,300 tourist attractions. In general, Spain is known as one of the most affordable countries to live in Europe.
The following five cities on the list are Budapest (6th place), Rome (7th place), Chisinau (8th place), Zaragoza (9th place), and Naples (10th place). Although Chisinau, Zaragoza, and Naples have few co-working spaces, they have very good broadband speeds. This factor makes them highly preferred by remote workers. In terms of everyday life, Chisinau and Budapest are cheaper for coffee or a drink in a restaurant. Rome offers visitors more than 6,000 attractions, while Budapest has 2,400.
Athens is ranked 36th on the list and is losing popularity compared to other cities due to low broadband speed and high prices for coffee and drinks in bars and restaurants, although it has many tourist attractions to offer. Copenhagen, Bristol, and Stockholm are the three cities that are not preferred by remote workers mainly because of the high cost of living, which is partly reflected in the prices of coffee in restaurants and bars.
The above figures are from research by Compare the Market AU, which analyzed factors such as broadband speed, number of co-working spaces, tourist attractions, and the price of coffee in bars and restaurants to help remote workers choose their new place to live in 2023.
Have you read?
Leadership For A New Era: Build Your Own Table, Offer Everyone A Seat by Prof. Durreen Shahnaz.
We're Nearing a Recession, and Why That's a Good Thing by Bryan M. Kuderna.
Temptation Bundling: The Secret to more joy for hybrid workers by Sasha D'Arcy.
How to Make a Change in Your Boardroom's Culture by Shireen Muhiudeen.
---
Add CEOWORLD magazine to your Google News feed.
---
Follow CEOWORLD magazine headlines on:
Google News
,
LinkedIn
,
Twitter
, and
Facebook
.
---
Thank you for supporting our journalism. Subscribe here.
---
For media queries, please contact:
info@ceoworld.biz
---
Tags :
Chairman Insider
Chief Delivery Officer Insider
Chief Design Officer Insider
Chief Development Officer Insider
Chief Digital Officer Insider
Chief Product Officer Insider
Chief Quality Officer Insider
Chief Remote Officer Insider