Moving To South Korea? Here Are a Few Things To Note About its Immigrant Investor Program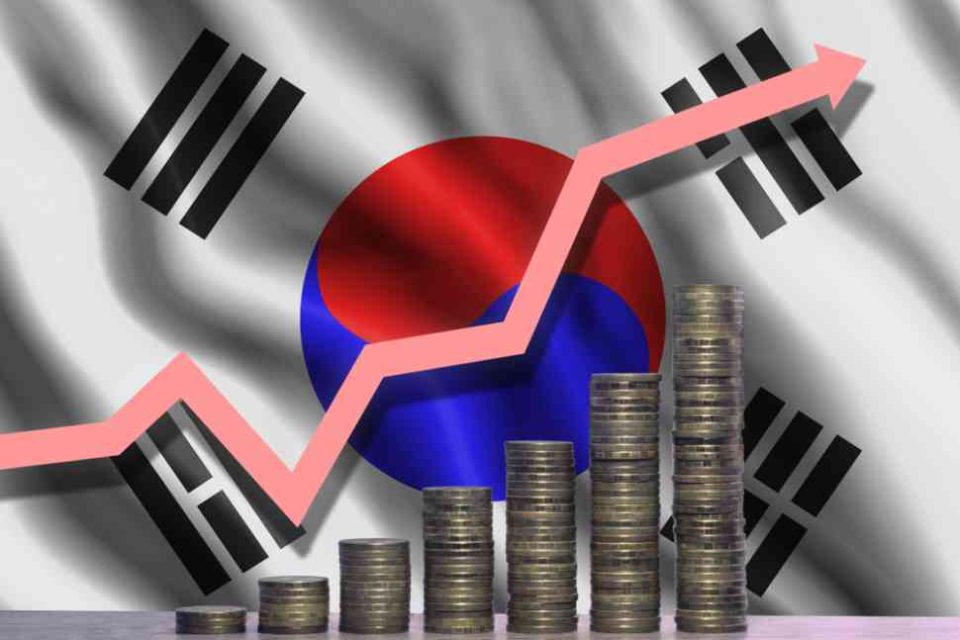 The Republic of Korea, or simply South Korea, is one of the world's most advanced and popular economies. The global influence of the country on worldly affairs has become quite prominent. It is highly ranked on the Human Development Index, is the 10th largest economy in terms of nominal GDP, provides the fastest Internet connectivity in the world, and is among the world's largest exporters in the world. Many South Korean companies are international behemoths, and their impact has permeated across the globe. Its grip on international affairs is also evident because it is the most industrialized economy in the OECD. Overall, the country is a powerhouse and a great choice to grow a business.
But, South Korea owes much of its growth to foreign investors who pump billions to keep the economy going. The government acknowledges this fact unreservedly and has introduced measures to draw more investors with time. Its Immigrant Investor Program, which started in 2010, aims to attract immigrant investors in exchange for certain investments. Attractive giveaways are stipulated in the program for those who opt for it. We shall talk more about the said program in today's article.
The Options Available
Under the South Korean Immigrant Program, there are three options. The first option is called the Public Business Risk-Based Investment Option. In the said option, the investment amounting to 500 million KRW will be made and held in a recognized development project in a less developed region; the investment amount is lower for those aged 55 years or beyond.
The second option is called the Public Business Guaranteed Investment Option. Under the said option, the investor must invest at least 500 million KRW for a minimum of 5 years in a government fund. Like the first option, the investor will be entitled to a lower minimum investment requirement if they are 55 or older.
The last option concerns real estate investment. The investor must make an investment of 500 million KRW for 5 years in specially recognized areas of real estate.
What other requirements should you possess?
The requirements to make an application under the program include the following:
The applicant must be a minimum of 18 years old. 
Their sources of income must be legal; the proof of these sources will be asked to be submitted for due diligence. 
A minimum net worth of 300 million KRW must be shown. 
The applicant must provide a tuberculosis test certificate. 
There must be no criminal antecedents; a police clearance report must be submitted. 
What does the application process look like?
It is given that the process is quick and relatively less administratively complicated. That being said, there are specific steps to follow. You will have to apply along with the documents to the Immigration Office. Different sets of application fees apply depending on the option you opt for. Also, if you have applied for the first option, you must wait until the Ministry of Justice notifies you about the eligible avenues of investment. Up until this step, it should take about two months. After applying, you must wait for the office's reply until they conduct their due diligence. The office generally takes 3 to 4 months to reply to your application. If you successfully pass, you will be required to submit proof of investment.
Once all of the above has been done, you will be issued a two-year renewable resident permit. However, it is only after five years of residence in the country that the applicants become eligible to apply for permanent residence and citizenship. The program is not a guarantee of citizenship but a step closer to it.
Why should you choose the program?
A range of benefits are associated with South Korea and can be extended to you under the program. Some of these benefits are:
There is an income tax exemption on foreign assets of non-permanent residents.
Possible options exist to reduce or exempt oneself from several tax slabs, such as acquisition and corporate tax.
A South Korean passport can provide access to many countries, including visa-free access to Europe, China, and the United States of America.
Recognition of dual citizenship.
Have you read?
Matching Your Corporate Gifts To Your Brand Archetype by Brian Wallace.
Stop Planning, Start Doing: Why Researching Your Course Content is Holding You Back by Sarah Cordiner.
Rethinking Organizational Strategy for Our No Normal® Reality by Alan Weiss, Ph.D.
Take Two: How to Successfully Embrace a New Self-Identity by Linda Rossetti.
---
Add CEOWORLD magazine to your Google News feed.
---
Follow CEOWORLD magazine headlines on:
Google News
,
LinkedIn
,
Twitter
, and
Facebook
.
---
Thank you for supporting our journalism. Subscribe here.
---
For media queries, please contact:
info@ceoworld.biz
---
Tags :
Chief Research Officer Insider
Chief Revenue Officer Insider
Chief risk officer Insider
Chief sales officer Insider
Chief science officer Insider
Chief security officer Insider
South Korea Insider