Does Your Family Business Have a "Family Employment Policy?" It Should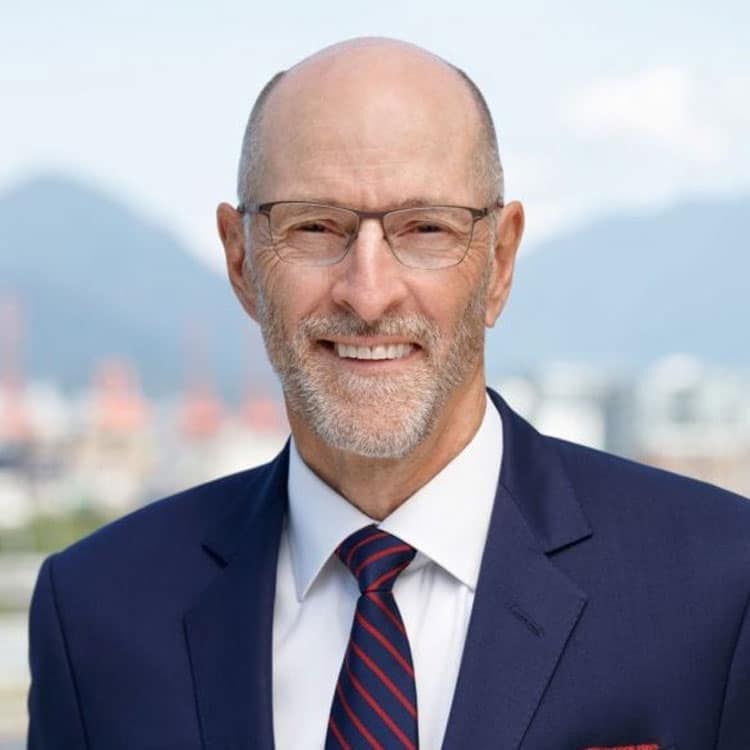 For centuries, leaders around the world have desired to see their offspring follow in their footsteps. Whether monarchs or business executives, they shared a common hope that the next generation would successfully assume the mantle of leadership. In a monarchy, an objective assessment of an heir's competence would be considered offensive. Unfortunately, some families adopt this same perspective.
Every family enterprise successor, regardless of birthright, is well served to adopt an approach whereby they seek to become the best person for the job, regardless of their family name. All too often there's very little mentoring offered for the next generation regarding how to become a capable owner or a good partner.
At best, successors are encouraged to learn how to become competent employees. However, owning shares is a fundamentally different responsibility than being a company executive. As a result, when challenging shareholder issues arise, most family enterprise inheritors are ill-equipped to exercise their responsibilities wisely.
My primary objectives as a family enterprise executive and succession planning advisor is to help my clients 1) avoid the business wrecking the family and 2) avoid the family wrecking the business. One of the most common challenges families face is transitioning ownership between generations. The foundation for a smooth succession process rests on a shared vision and a codification of the family's values. Discussing and clarifying family values is a great way to help build family unity. Ideally, if shareholders are clear about both their values and their vision, the whole succession process is easier.
Another important element is to put in place a family employment policy as a way to bring objectivity to discussions about family members' career advancement. Speaking from my own experience as a would-be successor in my family's business, members of the rising generation are often overly confident in their own abilities. On the other hand, the elder generation in a family enterprise is often so enamored of their offspring that they fail to consider appropriate standards for development before wanting to appoint their children to senior executive positions. With some formality and objectivity, both generations can be assisted in making wise choices and getting the succession process right.
A family employment policy must:
Indicate educational prerequisites.
Because today's global economy is fiercely competitive, those who don't have a solid post-secondary education are potentially at a serious disadvantage. Many business families recognize this and require the completion of a post-secondary education as a prerequisite for would-be successors wanting to join the family business. For those who aspire to become president or CEO, a degree in business may be expected. Many families formalize a level of engagement in the rigors and disciplines of advanced studies in their family employment policy.
Stipulate suitable professional development.
When properly understood, succession is viewed as a process that takes many years of careful planning and thought to complete. This perspective helps participants visualize the complexity and sensitivities that need to be addressed. The rising generation must have experience in the family's particular industry, recognizing the unique factors that allow it to compete successfully in that marketplace. This can be obtained internally or while working for an outside firm. In some instances, would-be successors become intrapreneurs by starting a new business with the support and guidance of the family enterprise in form of seed capital and/or access to the administrative functions of the family firm. Becoming an intrapreneur provides successors a large measure of independence without leaving them completely on their own. It also has the potential to lead to the creation of a meaningful new business.
Consider criteria for hiring and promoting family and non-family members.
One thoughtfully crafted family employment policy worded their approach to hiring in this way: We depend on our employees to run our business. In turn, we owe them an allegiance beyond a paycheque. Their jobs, and ours, will be most secure when we maintain high standards for hiring employees, be they family or non-family… Just as it is unfair to the family member and the company to hire unqualified family members, it is also unfair to ignore the talents of qualified family members in employment decisions. If a family member and non-family member apply for the same position, both being equal in experience, qualifications, education, and recommendations, we should hire the family member.
Take into account level of emotional intelligence.
Wise family enterprises prioritize the importance of character development. What distinguishes those that succeed from those that languish are character traits that can be taught, developed and modeled. The relational and interpersonal elements of a family business are perhaps the most important priority, requiring a successor's understanding and careful attention. Furthermore, knowing how to establish collaboration amongst stakeholders with widely divergent interests requires well-developed relational skills.
To succeed with intergenerational succession, both generations require an appreciation of the needs of the other. A family employment policy that establishes educational prerequisites, professional development avenues, hiring policies and a measure of emotional intelligence clarifies expectations to ensure that a family member will only be appointed as CEO if they've earned the opportunity, not because they're being "anointed" by the family.
---
Written by David C. Bentall.
Have you read?
Unproductivity arising from a planning fallacy by Riccardo Pandini.
The Best Time Is Now: Dr. Wendy Borlabi, Performance Coach for the Chicago Bulls, Talks About Writing Her Book by Kim O'Hara.
Why senior roles need to be more flexible too by Belinda Morgan.
We don't choose our holiday memories, but they choose us by Michalis Kostopoulos.
Nikos Koutsianas, Founder of Symbeeosis/ Founder of Apivita.
---
Add CEOWORLD magazine to your Google News feed.
---
Follow CEOWORLD magazine headlines on:
Google News
,
LinkedIn
,
Twitter
, and
Facebook
.
---
Thank you for supporting our journalism. Subscribe here.
---
For media queries, please contact:
info@ceoworld.biz
---
Tags :
Asia Insider
Belgium Insider
Bulgaria Insider
Chile Insider
China Insider
Europe Insider
France Insider
Greece Insider
Hong Kong Insider
Hungary Insider
Italy Insider
Luxembourg Insider
Netherlands Insider
Portugal Insider
Russia Insider
Spain Insider
Taiwan Insider
United Kingdom Insider
United States Insider