The contribution of Data Analytics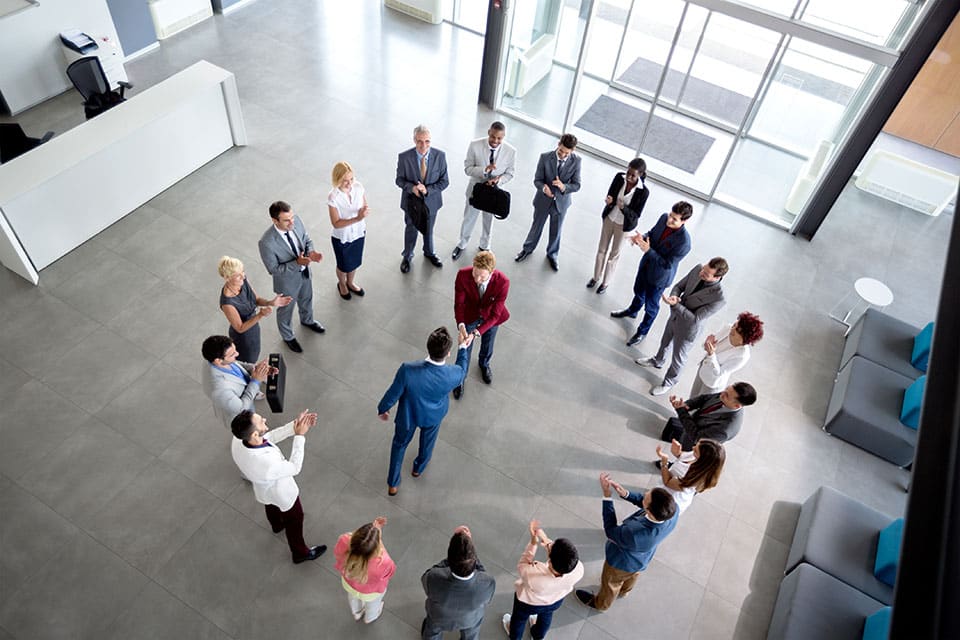 Data analytics can help organizations do everything from tailoring a marketing pitch for a single customer, to identifying and mitigating risks for their businesses. Data analytics ranges from processing simple routine tasks to complex behavioral analysis and predictive modeling. Simplifying Organizational Sales and Marketing Strategies Organizations use data analytics to understand customer trends and target their marketing strategies to specific audiences.
Data analytics can also help with sales strategies by identifying the products and services that customers are most likely to purchase. Additionally data analytics can help organizations track customer satisfaction and identify areas where they can improve their products and services. Improving Operational Efficiency Data analytics can help organizations streamline their operations and improve their bottom line.
Data analytics can be used to identify inefficiencies in an organization's processes and systems. Additionally data analytics can be used to monitor and improve employee productivity. Reducing Risk Data analytics can help organizations identify and mitigate risks.
Data analytics can be used to identify potential risks to an organization's reputation finances and operations. Additionally data analytics can help organizations identify and respond to Big data analytics is an often-complex process that looks at large amounts of data in order to discover insights–such as hidden patterns, correlations, market trends, and customer preferences–that can help organizations make smarter business decisions.
At all major companies, the importance of data analytics to the business is a part of strategic growth, enabling them to predict consumer trends and actions, improve competitiveness, and make evidence-based decisions.
Data analytics has grown increasingly significant within an enterprise as a means of analysing and shaping business processes, as well as improving decisions and corporate outcomes. Data analytics is a crucial component in the formulation of strategies of all large organizations, because it helps them to anticipate customers trends and behaviors, increase the performance of businesses, and take evidence-based decisions. Data analytics, is the science which comprises of tools, technologies, techniques, and processes through which the organization uses data to increase performance and increase the bottom line.
Business analytics employs data analytics techniques, including data mining, statistical analysis, and predictive modeling, to improve business decisions. While a degree in business analytics is not required it serves as a strong advantage for candidates for business analyst positions. A bachelor's degree in business or another quantitative field is typically the minimum educational requirement for business jobs. However many employers prefer candidates with master's degrees in business analytics or data science.
Employers also value experience in data mining statistical analysis and predictive modeling. Coordinators are responsible for overseeing the day-to-day operations of an organization.. Their responsibilities include coordinating and supervising employees developing and implementing policies and procedures and ensuring that the organization's goals are met.  Jobs typically require a bachelor's degree in business or a related field. Strong interpersonal communication and organizational skills are also important.
By using insights derived from predictive analytics, decisions that are made with the help of data are made. Big Data analytics can deliver insights that inform product viability, engineering decisions, measuring progress, and steering improvements toward the right direction for the enterprise client.
With more complete knowledge about the companys customer base and its own productivity, it is possible to leverage insights gained from data analytics to drive better decisions, and also to be more efficient with project management. This will ultimately translate into increased profits or lower prices. It is not an impossible task to meld the best of both worlds with technology and data analytics used to improve project management and humans used to make the final decision.
When it comes to data analytics and its role in project management it is important to ensure that the data being used is accessible accurate and timely. Organizations that use data analytics to improve project management can improve their chances of success. Data analytics can help organizations to be more efficient in their project management and also to be more effective in their decision making. Data analytics can improve both the efficiency and effectiveness of project management.
With data analytics, business analysts are able to gain a far greater understanding of customer needs, from a wealth of data sources, with a high-quality historic data that allows them to make more informed decisions. From statistics and insights about the entire work process to hiring new candidates, to helping top executives make more informed decisions, data science is valuable for every business, in every industry.
Big data analytics allows companies to make meaningful conclusions from complex, diverse data sources, made possible by advances in parallel computing and cheaper computing power. The insights that business users derive from the data at hand can help organizations to make faster, better decisions.
Analytics processes and tools can help your company make sure that you have quality data, and that data is easily accessible when your teams need it. Analytics tools pull out, separate, and analyze the data that is helpful from the irrelevant and analyze them to produce patterns and numeric data that can assist with making profitable changes.
Simply put, data analytics is crucial for modern businesses to succeed, as the same data analysts are responsible for reviewing the main metrics for productivity, interpreting this data, and using this to identify effective strategies for driving the organizations productivity. As we mentioned above, data analysts are the professionals who are responsible for helping top management make critical strategic decisions regarding the main lines of business, making these individuals who are trained in data analytics a crucial asset to modern organizations.
---
Written by Vangelis Kotselas.
Have you read?
Best CEOs In The World, 2022.
Global Passport Ranking, 2022.
International Financial Centers Ranking, 2022.
World's Richest People (Top Billionaires, 2022).
Economy Rankings: Largest countries by GDP, 2022.
Countries and territories with the largest population, 2022.
Top Citizenship and Residency by Investment Programs, 2022.
---
Add CEOWORLD magazine to your Google News feed.
---
Follow CEOWORLD magazine headlines on:
Google News
,
LinkedIn
,
Twitter
, and
Facebook
.
---
Thank you for supporting our journalism. Subscribe here.
---
For media queries, please contact:
info@ceoworld.biz
---
Tags :
Chief Research Officer Insider
Chief Revenue Officer Insider
Chief risk officer Insider
Chief sales officer Insider
Chief science officer Insider
Chief security officer Insider