Top Universities In Estonia You Should Check Out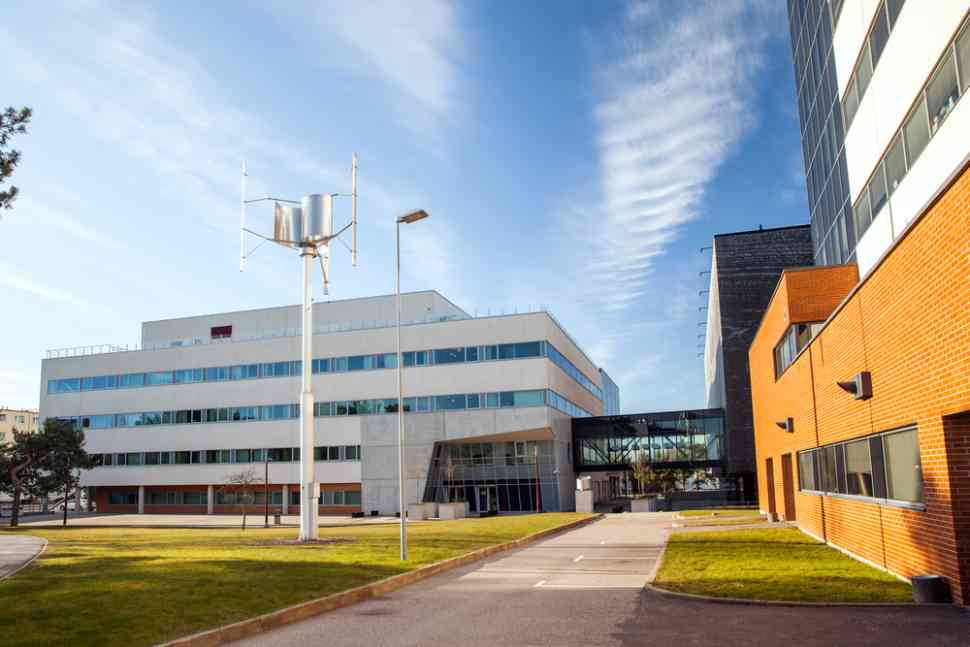 Finding a quality college for higher education means that you not only gain academic credibility but also a bright future in a stream of your choosing. The problem arises when you start scouting the potential options that you have. Too many to make a guided decision, right? Don't worry; we have got you covered!
The answer is Estonia. As an educational destination, Estonia ranks right up there with the very best. In the following lines, we are going to talk about the best academic institutes in the country.
You are more than welcome to read along and choose an option for your future here:
Tallinn University of Technology
Popularly known as TalTech, the university emphasizes staying current and relevant in technology. The campus, the student projects, and the curriculum have been designed to complement innovation and meet the rising challenges of the 21st century. An example of its innovative approach can be seen in the e-pavement solution provided by the university. These e-pavements are used to generate electricity with the help of solar panels. The university showcases its advancements in its push towards digitalization. These efforts and its push towards excellence have resulted in TalTech being ranked in the top 3% of the world's universities. Students from more than a hundred nations take admission here and become a part of the high-quality environment of the campus.
Estonian Information Technology College
The Estonian IT College has managed to carve out its niche in a highly competitive environment of educational institutes. EITC's unique approach has helped it ascertain its dominance in the IT sector. To stay a step ahead of the competition, EITC hires a large number of its faculty straight from the IT industry. Program heads and developers are offered academic positions at the college. Having industry experts as faculty members has greatly increased the caliber of the college in terms of offering quality education. EITC has managed to overcome academic redundancy with its unique approach. Furthermore, it hosts regular seminars and conferences for its students where they interact with industry professionals.
Estonian Academy of Arts
Established in 1914, the Estonian Academy of Arts holds the distinction of being the only public university that offers higher education in the arts stream. The subjects taught at the university are not limited to just art and culture, visual studies, design, architecture, fine arts, cultural heritage, etc. but expand to cover modern requirements like conservation and liberal arts too. With 1200 students and close to a hundred professors, the Estonian Academy of Arts maintains a healthy teacher-to-student ratio which enables an almost one-on-one relation with the teachers. The Academy promotes innovation amongst students. As a student, you are welcome to experiment and attend workshops even outside your area of specialization.
University of Tartu
If you are interested in research work, then this is where you should head to. The University of Tartu ranks in the top 1% of the world's universities when it comes to research work. The 13000 students on its campus, spread across various streams and courses, are taught by a strength of 200 professors. The clubs and informal organizations on campus do the job of boosting students' interests. At the University of Tartu, you are encouraged to dive deeper into your area of interest through a medium of collaboration and intensive research. The UT also leads the field when it comes to Ph.D. and paper presentations. If you are looking to study in Estonia as a research scholar, then this is where you should aim for.
The EIT Digital Master School
The EITDMS is an education initiative of the top universities of Europe. In addition to IT colleges, business schools lend their expertise in this venture. The college aims to prepare academicians and professionals ready to take on the challenges that the world faces today.

For a long time, we have been repeating the phrase "modern problems require modern solutions." EITDMS is bringing this to reality. More than a student, you are treated as a fellow researcher here. They equip you with not only technical mastery of your subject but also the means to implement it in the real world.
---
Add CEOWORLD magazine to your Google News feed.
---
Follow CEOWORLD magazine headlines on:
Google News
,
LinkedIn
,
Twitter
, and
Facebook
.
---
Thank you for supporting our journalism. Subscribe here.
---
For media queries, please contact:
info@ceoworld.biz
---
Tags :
Chief Operating Officer Insider
Chief People Officer (CPO) Insider
Chief Privacy Officer Insider
Chief Process Officer Insider
Chief Procurement Officer Insider
Chief Product Officer Insider