Richard Yu On Scaling Business, Profits, Servant Leadership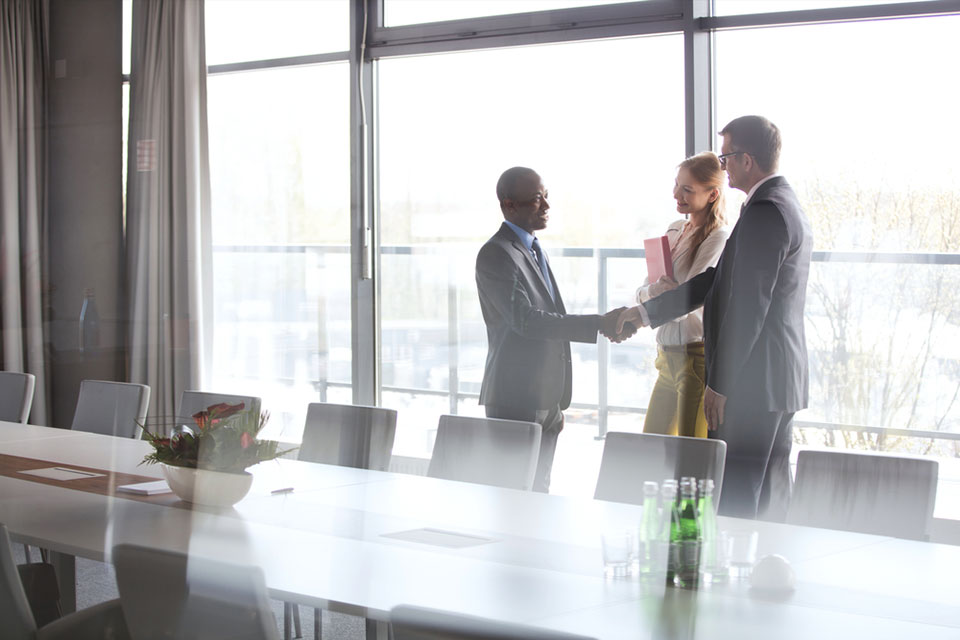 As a business owner, you are constantly looking for ways to scale your company and increase profits. But what if there was another way? What if you could scale your business while still maintaining your values and principles? In this article, Richard Yu, founder of the Richard Yu program, will discuss the concept of scaling your business while keeping your focus on servant leadership. We will explore the benefits of this approach and offer tips on how you can get started.
What Is Scaling Your Business?
Scaling your business is an essential part of any company's growth strategy. This involves increasing your reach and expanding into new markets while maintaining the quality of your product or service. At the same time, it means moving smoothly through the various stages of growth without losing profits or sacrificing long-term sustainability.
Several key factors contribute to successful business scaling. These include investing in the right technology, hiring the right team members, developing strong partnerships with other businesses, and staying attuned to trends in your industry. Richard Yu says it is essential to ensure consistent quality in customer service to product design. Through careful planning, taking a course, perseverance, and adaptability, businesses can scale their operations successfully while providing a high value for their customers.
What Are The Benefits Of Scaling Your Business?
There are many benefits to scaling your business. Perhaps the most obvious is that it allows you to increase profits while still providing quality products and services. Not only does climbing help to raise revenues, but it can also open up new markets and enable you to tap into previously untapped customer segments. Scaling up your business can help you become more efficient and streamline your operations, saving time and minimizing potential issues.
But perhaps the biggest reason that businesses should consider scaling is that it gives them a competitive advantage over their competitors. By strategically growing their operations through expanded reach, improved efficiency, and increased profit margins, companies can set themselves apart from others in their industry who are not as proactive about investing in their growth. Thus, by making scaling a priority in your business strategy, you can help ensure long-term success for your company.
Why Is Servant Leadership Important?
Servant leadership is essential for scaling businesses for several reasons. First, it helps to maintain a focus on quality and service. When a leader is focused on serving the needs of their followers, they are more likely to pay attention to detail and provide a high level of customer service.
The servant leadership approach can help build trust and loyalty among your employees and customers. When your employees feel valued and their opinions matter, they are more likely to be invested in the company's success. Likewise, customers who feel like they are being listened to and cared for are more likely to remain loyal to your brand. Thus, using servant leadership principles can help you build a successful and sustainable business.
How Can You Implement Servant Leadership?
As a business leader, you have the opportunity to make a positive impact on the lives of your employees and customers. One way to do this is through servant leadership. This approach puts the needs of others first and strives to create a positive work environment. If you are interested in implementing servant leadership in your own business, consider a few key things.
First, it is vital to be clear about your company's values and mission. This will help to guide all of your decisions as you scale your business. Next, always keep the needs of your employees and customers at the forefront of your mind. Make sure that they are happy and satisfied with your products or services. Finally, strive to be transparent and honest in your communications with employees and customers. You can create a positive work environment and build trust with those you serve by following these principles.
What Are Some Examples Of Businesses That Use Servant Leadership?
Many businesses have successfully used servant leadership to scale their operations. One notable example is Southwest Airlines. This company has long been known for its focus on customer service. They have also implemented many policies that put the needs of their employees first. As a result, they have achieved great success while still maintaining their core values.
Another example of a business that uses servant leadership is Amazon. This company has become one of the largest retailers in the world by always putting the customer first. They offer competitive prices and exceptional service. They are also constantly innovating to ensure that they provide the best possible experience for their customers.
These are just a few examples of businesses that have used servant leadership to scale their high performance operations. If you want to learn more about this topic, many resources are available online. Several books have been written on the subject.
Scaling your business can be a great way to increase profits and reach new markets. However, says Richard Yu, it is crucial to keep your focus on servant leadership. This approach will help you maintain a focus on quality and service. Additionally, it can build trust and loyalty among your employees and customers. Many resources are available online or in books if you want to learn more about scaling your business while maintaining servant leadership.
---
Have you read?
CEO Spotlight: Nikolas Charalambous – President & CEO Hellenic Seaplanes SA.
THE CORPORATE LADDER IS COLLAPSING by Dr. Alan M. Patterson.
CEO Spotlight: Georgia Kartsanis – Founder & President CEO Clubs Greece.
Europe Is Getting Tough on Big Tech. When Will the US Do the Same by Jason Boyce.
What it Means to Entrust by Leo Bottary.
CEO Spotlight: How CEO Luiz F. Costa Macambira Brought Forbes Monaco to Luxurious Success.
---
Add CEOWORLD magazine to your Google News feed.
---
Follow CEOWORLD magazine headlines on:
Google News
,
LinkedIn
,
Twitter
, and
Facebook
.
---
Thank you for supporting our journalism. Subscribe here.
---
For media queries, please contact:
info@ceoworld.biz
---
Tags :
Chief Investment Officer Insider
Chief Knowledge Officer Insider
Chief Learning Officer Insider
Chief Legal Officer Insider
Chief Marketing Officer Insider
Chief Networking Officer Insider