5 Tips To Pursue Entrepreneurship At College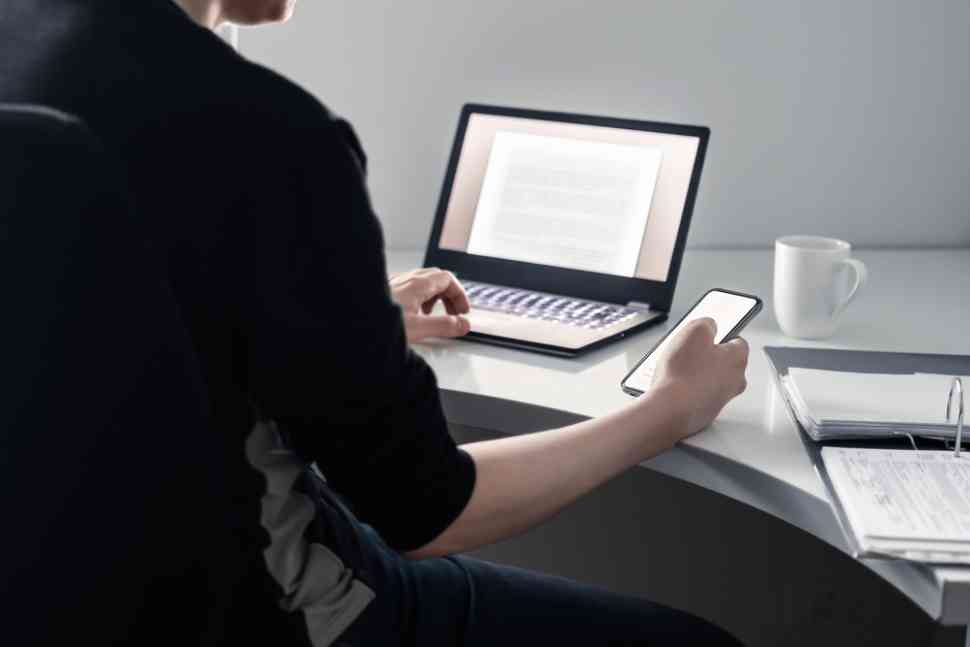 Man using phone and laptop in home office
In the year 2018, a Global Student Entrepreneurship Survey was conducted that showed that 35 percent of students surveyed wanted to pursue entrepreneurial ambitions following the completion of their degree course. Many of these students had already begun exploring options and/or were already part of a business initiative. And, this was 2018. Three years have passed since then, and the participation of young student entrepreneurs has only increased. There is so much to anticipate as to what comes in the future, but the future is bright – and you should take note of it quite seriously.
If you are in college right now, this is the right time to start. Pursuing entrepreneurial goals is not a short-term activity but a continuous, long-term one. Your time in college offers you the right atmosphere to figure out the relevant things. It is the buffer time that can be used to learn, experiment, and adapt. However, to have such an experience, you should take note of a few things.
Here are a few tips on how to pursue entrepreneurship at college:
Start Networking
It is a gross understatement to think that networking 'helps' in business. Without effective networking, there is hardly any business at all. While at college, you should start interacting with your juniors, peers, seniors, faculty members, and administrative staff members. The more people you interact with, the more you know what they are and where they come from. This kind of knowledge helps in tracking people who can help propel your business aspects. Perhaps, these interactions might lead you to your business partner.
Secure an internship
One of the best ways to learn anything is to learn it first-hand. It is advised that you apply for an internship in a start-up. In case you study in a university having a positive entrepreneurial environment such as MIT, you will not find any dearth of opportunities to exploit. However, even when such is not the case, you should seek help from your professors who might recommend you a few places to apply for. Start-ups are generally active in taking up talented interns but you will have to apply early. Once you are an intern in a start-up, you will be able to observe closely how a young business works, what it needs, and what you need to do to accomplish what you want. You can read as many books on entrepreneurship as you want but direct observation of the actual world is something else.
Know your limitations
Never forget that you are a college student right now. Even after you graduate, you will have limitations so one can imagine what it means to be a student entrepreneur. Starting a business in college is all the more challenging. You have to do all of that using the limited resources and time you have. Not many find juggling between academic and business life easy. Hence, you should be mindful of your respective commitments. Assess the amount of capital you have and can raise, whether you are starting the business all by yourself, whether you can align your academic commitments accordingly, and whatnot. Do not think that you can multitask your way through it.
Manage Time Well
Honestly, this is one tip that applies far wide. You don't really have to be interested in entrepreneurship to make use of this tip. That being said, time is everything in business. You must learn to organize yourself well and it will reflect well on your entrepreneurial goals. If you are starting a business during college, you are more time-bound than ever. But, you are not allowed to slack off. Finish all your agendas on time so that your business keeps growing at the right place. Talk to your professors about it and they can show you some leniency. Don't think that once you have a business idea you can sit on the idea as long as you feel like it. You must keep doing something about it.
Don't hold back
I understand that there is so much at risk as a college student but you must have a calculated approach. Do not go haywire with your risks but make sure you take calculated risks whenever the case be. Business is about risks but you won't reach anywhere without them. So, keep experimenting. Unless you hold back, you will be able to appreciate every tiny detail about your business and take appropriate steps for the same. Don't be afraid of failures because they are inevitable and very much needed. Just focus on the learning process and keep adapting to it.
---
Add CEOWORLD magazine to your Google News feed.
---
Follow CEOWORLD magazine headlines on:
Google News
,
LinkedIn
,
Twitter
, and
Facebook
.
---
Thank you for supporting our journalism. Subscribe here.
---
For media queries, please contact:
info@ceoworld.biz
---
Tags :
Non Executive Chairman Insider
Non Executive Director Insider
Outside Director Insider
President Insider
Senior Executives Insider
Senior Vice President Insider