Top 6 Brands For Handbags Everyone Should Know About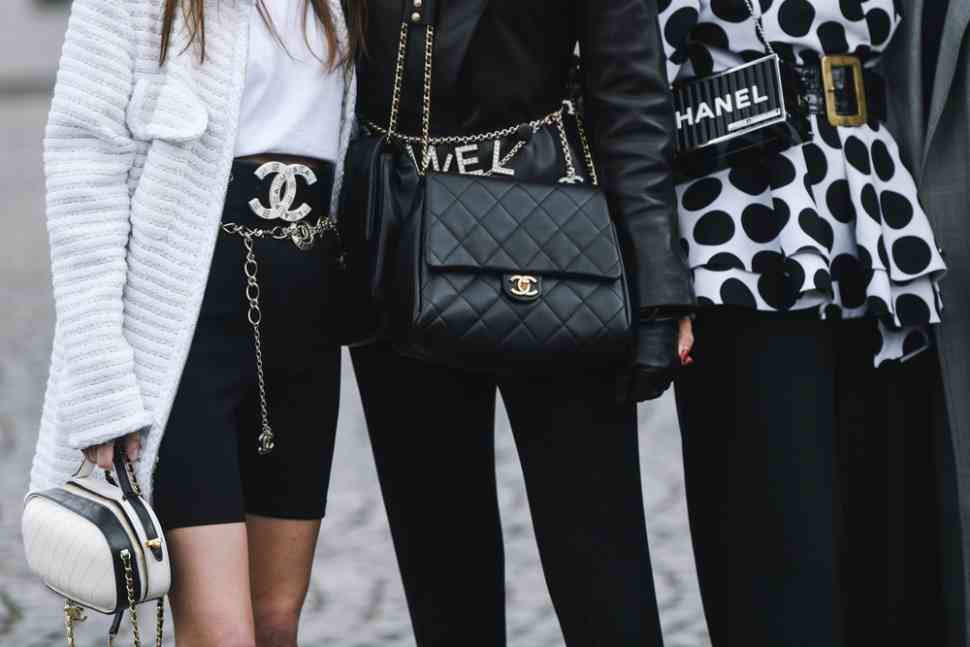 Women wearing Chanel purses and handbags
What's women fashion without handbags? A women's handbag is a world in itself. It might be a moderately sized bag, but it stores inside the affairs of a woman. What's more, it also creates a certain impression about her to the world. Handbags are anyway an indispensable part of women's fashion; luxury handbags simply skyrocket the appeal. We are going to talk about these luxury handbags today.
Luxury fashion is not just money; it is also about the fame and power that comes along with it. We feel authentic when we wear it so quite expectedly a good handbag from a super-amazing luxury brand can just make you the star of the day. So, want to be that star? How about we check out a few good luxury brands for handbags?
Below, you will come across 5 such brands whose handbags are among the best! So, let us take a look at what they are:
Chanel
The French powerhouse, Chanel is the brainchild of the iconic Coco Chanel who transformed women's fashion like no other. The brand is involved in a range of products, from high-end clothing to accessories. The brand is world-renowned for its Chanel No. 5 perfume that serves an indelible memory for many. With such a huge empire to maintain, Chanel ensures that it offers quality

–

so you can expect its handbags to be chic, authoritative, and glamorous. Be a part of Coco's legacy and sashay out on the streets with that Chanel handbag!
Gucci
How can we not talk about Gucci when it is handbags? Guccio Gucci gifted the world a brand that will become an adjective in itself. Gucci is the brand to go for when you want eclectic designs that are smart, peculiar, and intricate. Its popularity can be gauged by the fact that it has broken several world records such as the fact that its Model 2000 watch went on to sell more than a million units for two consecutive years. Of all the things, however, Gucci is most popularly known for its handbags!
Christian Dior
Another name without which global luxury fashion would be incomplete is Christian Dior, or simply Dior. It was in the year 1946 that Dior was conceptualized and today it dictates fashion in many areas. From luxury outwears to classic handbags, Christian Dior sells everything there is to sell in fashion. Though largely confined to women's fashion, it does manage divisions that target children-wear and menswear. It roped and continues to rope in Hollywood big names to endorse its handbags, and these include Carla Bruni, Marion Cotillard, Jennifer Lawrence, and Rihanna.
Louis Vuitton
We are talking about the nearly ubiquitous Louis Vuitton. There is absolutely nothing that this brand does not make. Though historically famous for its luxury trunks, it has ventured into the production and marketing of handbags and has been quite successful in the same. It has collaborated with many artists and designers to release varieties of handbags. One such association was with Takashi Murakami together with whom it released a collection of handbags which became an instant hit.
Celine
Another luxury French brand on the list is Celine. Owned by the indomitable LVMH group, it offers an array of ready-to-wear clothing and luxury accessories. Ever since its establishment in the year 1945, the brand has amassed a formidable reputation for its simple, sturdy, and gorgeous designs offering a rare blend of luxury and comfort at the same time. The brand has a sprawling presence across the globe and owns as many as 150 stores globally. Moreover, it has become increasingly popular among celebrities such as Dakota Johnson.
Prada


We all know what Prada is all about: panache. You wear Prada and the world notices you. This Italian powerhouse is an undisputed victor when it comes to bold and vibrant designs and has implanted the same onto its super-amazing handbags. Of course, Prada is involved in the manufacturing and marketing of a whole different range of products such as perfumes and accessories, but its handbags are just the best. The brand has taken positive steps to curb animal exploitation and has announced the non-use of kangaroo leather for its goods.
---
Add CEOWORLD magazine to your Google News feed.
---
Follow CEOWORLD magazine headlines on:
Google News
,
LinkedIn
,
Twitter
, and
Facebook
.
---
Thank you for supporting our journalism. Subscribe here.
---
For media queries, please contact:
info@ceoworld.biz
---
Tags :
Chief Creative Officer Insider
Shadow Director Insider
Trustees Insider
Vice Chairman Insider
Vice Chairwoman Insider
Vice president Insider