How Companies can Power Business through Nudge, LinkedIn Way!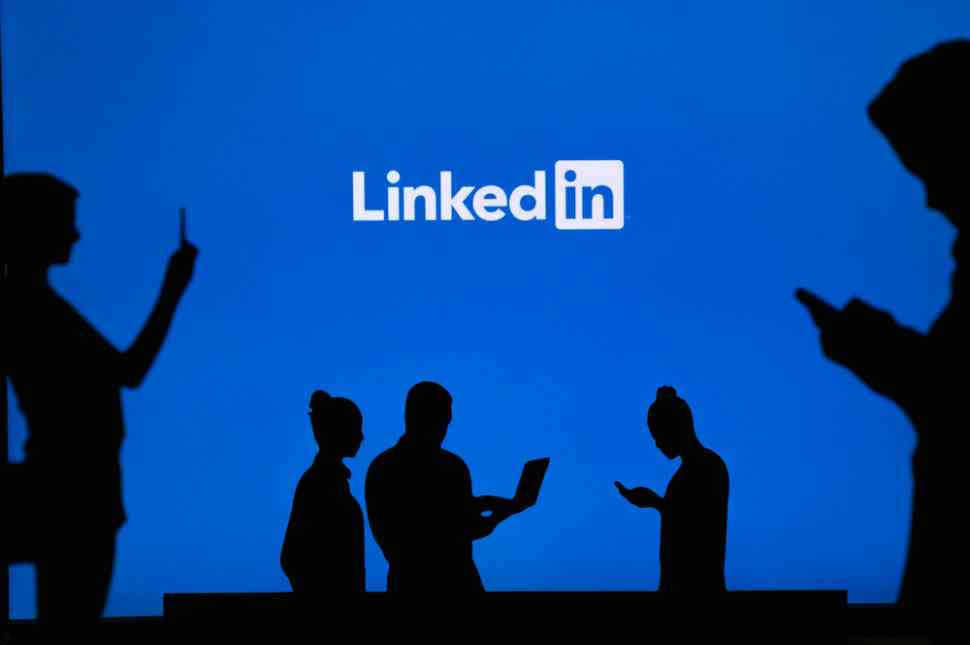 People on blue background with the Linkedin sign
Nudge theory, as we know, is a concept that proposes indirect suggestions as ways to influence the behaviour and decision making of individuals or groups. As positive reinforcements, nudging contrasts with other ways to achieve compliance, such as education, mandates, or legislation. 
Drawing on behavioural economics, the nudge is more generally applied to influence behaviour. An oft-cited example of a nudge is switching the placement of junk food in a store, so that fruit and other healthy options are located next to the cash register, while junk food is relocated to another part of the store.  
So, to count as a nudge, the intervention must be easy and too cheap to avoid. Nudges are not mandates. Placing fruit at eye level counts as a nudge, banning junk food does not. 
Leveraging Nudge to Grow 
But to design a framework of nudge to promote a desired habit requires imagination, creativity, and behavioural insights. LinkedIn, as a platform of choice for professionals, shows how the concept can be leveraged thoughtfully to promote business. 
It is interesting and instructive to discern the way it uses power of nudge in its various notifications, to softly persuade professionals to remain hooked to the platform and deepen their engagements on it. 
Let us take some examples: 
# Using 'Curiosity' as nudge: When the notification comes "See who has viewed your profile." it arouses natural curiosity in the members. But there is a catch. If they want to view who does view them, they need to be Premium Member. It is no longer free. 
# Using 'Self-esteem' as nudge: The notification "Your profile is getting hits" bolsters a member's self-esteem. Feeling a sense of self-worth and driven by the positive strokes, he/she engages more on the platform. 
# Using 'Aspiration' as nudge: The notification like "You were found in so many searches", "Make new connections and unlock new opportunities" encourages a professional to aspire more by expanding networks. 
# Using 'Sense of Belongingness' as nudge: "See how your connections are in the news" is a notification that may build a feel-good factor and give members a sense of dignity and importance. They may feel they are not far behind and can also be in the news sooner or later. 
Rise of LinkedIn 
Ranging from invitations and messages, jobs and opportunities, news, and articles, to offers and tips and event updates, LinkedIn is helping professionals to optimize their profile for the opportunities they seek. By making it easier to start meaningful conversations and share knowledge, it helps them to become better at what they do and thus embellish their professional side. 
Indeed, with about 800 million registered members from 200 countries and territories, LinkedIn is now much more than just a resume and job search site. It has evolved into a professional social media platform where corporate leaders and industry experts ideate, network with one another, and build their personal brand and establish their thought leadership.
Way forward for LinkedIn, through Nudge again!
With its phenomenal reach across professionals, corporate leaders, industry captains, business heads, and thought leaders, this is the time for LinkedIn to leverage its own vast network, and break new grounds, again using its art of nudge creatively. LinkedIn 2.0 may work towards linking itself also to more purposeful and worthier cause and vision, aligned and sensitive to new challenges, expectations, and aspirations of its stakeholders. 
Some of the ways it can reimagine its role and create greater impact are as follows: 
#Promoting posts linked to values of efficiency, commitment, integrity, inclusiveness, empathy, humaneness. 
#Promoting posts linked to global goals like SDGs, Climate Change mitigation, Disaster Management 
#Promoting activity linked to developing professional ecosystem in Tier II/ III cities in developing and least developed nations. 
All this, undoubtedly, would require thoughtful designs of nudge. Yet, given the pace and manner with which LinkedIn has shaped itself over a decade, one hopes the platform emerges as a social, business, humane media force and a powerful voice on issues of global importance in time. 
---
Written by Ram Krishna Sinha.
Have you read?
# Best Citizenship and Residency by Investment Programs.
# Richest People in New York and Their Net Worth, 2022.
# The World's Top 10 CEOs Over 70 Years Old.
# These are the world's most and least powerful passports, 2022.
# Case Study: LVMH's Bernard Arnault, Apple's Tim Cook, and Elon Musk.
Track Latest News Live on CEOWORLD magazine and get news updates from the United States and around the world. The views expressed are those of the author and are not necessarily those of the CEOWORLD magazine.
Follow CEOWORLD magazine headlines on:
Google News
,
LinkedIn
,
Twitter
, and
Facebook
.
Thank you for supporting our journalism. Subscribe here.
For media queries, please contact:
info@ceoworld.biz