9 Ways CEOs Can Improve Productivity While Working from Home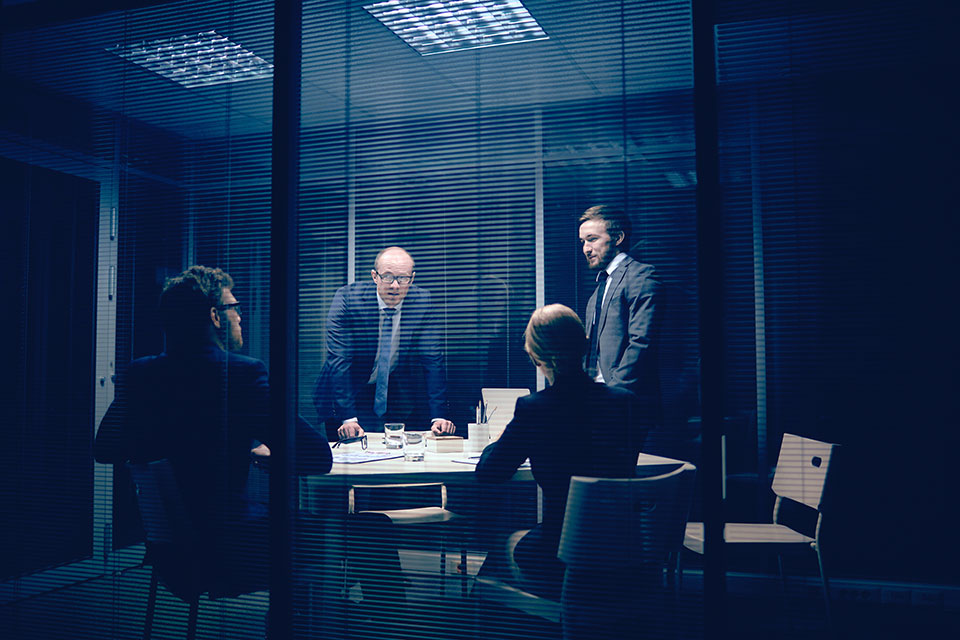 Working from home can be a blessing and a curse. You have the flexibility to work from the comfort of your own  home, but it's easy to get distracted by your surroundings or take advantage of this freedom and never actually work. Many companies are also moving to a hybrid model and the question on everyone CEOs mind is if it will be possible to be as productive at home once they and their team starts going back to the office environment twice or thrice a  week.
If you're struggling with how to increase productivity at home, here are some tips that might help you create the perfect work environment.
Have a Morning Routine:
Starting your day with a good, positive mindset will set you up for success. While working from home you don't have to worry about driving or running around so it's best to utilize the morning hours to set the tone for the rest of your day. It can be as simple as drinking a cup of coffee and reading the paper, or it might include exercising for 15 minutes.  Whatever your routine is, make sure to do something everyday that gets you into the right frame of mind so you're ready to start working when you sit down at your computer.
Take Short Breaks:
This may seem counterintuitive but stepping away from your computer for a few minutes is the best way to get back to work with new vigor and energy. Remember, it's not about how much time you spend at work, but what you do when you're there. Taking breaks throughout the day will help you maintain a healthy work/life balance. It's also an opportunity to get up from that desk and change positions, drink water, eat something or read some inspirational quotes. Studies have shown that people are more productive when they're in shorter, focused sessions with intermittent breaks. Set "break reminders" on your computer or phone to stay on track for maximum productivity.
Have a Dedicated Work Space:
This one may seem like an obvious tip but many people have multiple workspaces. If possible, make sure to set aside a specific place in your home for your office so that when you get there you are ready to work with enthusiasm. A dedicated workspace has its own charms. But, how to create an office-like, work-from-home environment?
Remove distractions like games and television.
Look for inspiration on the internet and create a virtual desk that will be your workspace.
Get inspired with our favorite shots of workspaces.
Pick a place that is airy and welcomes sunlight. A desk close to a window is a great option.
Supplement the desk with necessary stationery so you won't have to run every time you need something.
Clear the  desktop of all the unnecessary clutter.
Don't forget to include a laptop, printer and scanner in your home office essentials-list.
Turn off social media notifications on your computer so you won't be tempted to take breaks every time you get notified that someone has commented on one of your posts or messages.
Include Clean, Fresh Air in Your Office: 
Open the windows.  Breathing in the fresh air is a great way to reduce stress and improve productivity. Sometimes we need something natural from nature to stimulate us and change our mental state. Fresh air also helps break up monotony, which makes it easier for you to focus on your work.
Don't forget plants! They can provide good company, keep you awake, and offer some much-needed oxygen when most needed.
Stand Up, Stand Out: 
A great way to improve your home office productivity is by standing up. Standing engages more muscles and alleviates back pain. If you're not sure how long to stand for, start with a minute or two and gradually increase the time as you get used to working standing. Buy a standing desk that can be customized to a sitting desk when needed. An added a bonus? Standing helps you burn some  extra calories and strengthens your core.
Take a  Shower:
It's hard and uncomfortable to be productive when your clothes start sticking to your skin or your hair feels greasy.  Making the time to take a shower in the morning, or at least before starting your work can help you feel fresh and ready to take over the world. Alternate between hot and cold shower, this helps with detoxifying the body while giving  you the added incentive to feel awake and energized.
Dress to Impress: 
Another way to achieve your work goals is by dressing for success. To be clear, we don't mean you should dress in a suit and tie every day of the week- that can get stiflingly hot. It is a psychological fact, professional dressing yields more fruitful results in comparison to informal attire. We admit that work from home gives you the freedom to wear pajamas and a T-shirt while attending a Skype call, yet business clothing produces positive effects on your brain, leading to better results. Dress to Impress- yourself before you impress others.
Network with Others: 
Being a CEO or a busy entrepreneur doesn't mean that you should quit the idea of having a real life. Remote working can trap you in the spell of isolation. Take some time off from your busy routine and start networking with people around you. Business meetings are good, but social gatherings add new flavor to your life. And who knows you might end up meeting business leaders and share ideas that can skyrocket your approach towards life and work.
Take Care of Yourself & Your Family: 
You not only need to take care of yourself in order to be able to work well and do your best for your company or business, but also stay healthy for your family. Take a day to spend time with the people you care for, or get involved in other activities you enjoy such as reading, gardening, or taking music lessons. Working from home can be hard. It is easy to give in and eat unhealthy food, which can lead to fatigue. Make sure you have a healthy breakfast before starting your day, as well as make time for lunch and dinner breaks during the day. Fuel your body, mind and soul in order to be productive and create a better life and company for yourself.
Our homes are our safe haven but that doesn't mean there aren't ways to make them better and more conducive to our working needs.  With a little bit of time and attention, it's possible to make your home office an ideal place.  Start with one change and see how it impacts your efficiency. Maybe you need to declutter some old papers or add a touch of fresh paint. Whatever method feels right for you is worth trying out. Your productivity will thank you later!
---
Written by Parul Agrawal.
Track Latest News Live on CEOWORLD magazine and get news updates from the United States and around the world. The views expressed are those of the author and are not necessarily those of the CEOWORLD magazine.
Follow CEOWORLD magazine headlines on:
Google News
,
LinkedIn
,
Twitter
, and
Facebook
.
Thank you for supporting our journalism. Subscribe here.
For media queries, please contact:
info@ceoworld.biz
Tags :
Boards Insider