How To Test Your Entrepreneurial Potential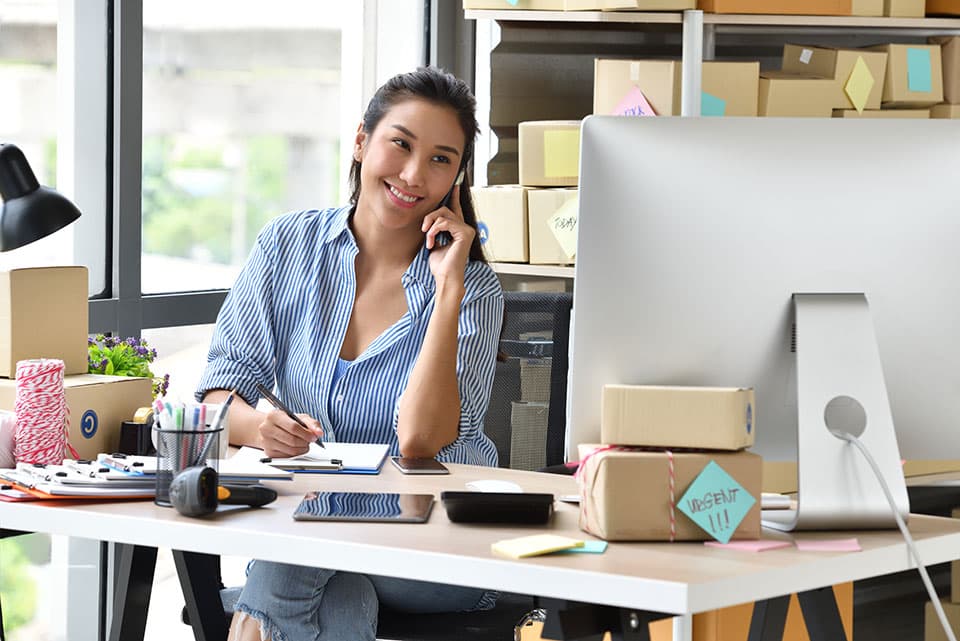 Every year, millions of hardworking professionals dream about starting their own businesses without ever making the plunge and committing seriously to the idea. This is often because these aspiring business owners don't think they're cut out for the intense, competitive world of owning and operating your own business. The truth of the matter is that there are many ways to test your entrepreneurial merit before extensively committing yourself to a new commercial venture which may or may not succeed in the long-run.
Knowing how to test your entrepreneurial potential before you foray into the commercial marketplace is vital if you don't want to end up wasting your valuable time and money. Here's how to test your entrepreneurial potential before launching your own business, and what else to review if you want to attain commercial success sooner rather than later.
Ask yourself if you have a plan
The most important aspect of testing your entrepreneurial potential is asking yourself if you have the proper plans and motivations for getting into this business in the first place. As lovely as it would be to launch your own business on the fly, virtually all entrepreneurs find themselves reliant on an extensive business plan that will guide their future decision-making process. That's why you should be honestly assessing your business plan (or lack thereof) to determine if you're ready to commit yourself to this bold commercial venture.
It goes without saying that you can review common signs that you're meant to be an entrepreneur if you're struggling with this topic, but the truth of the matter is that those signs may not be enough to indicate your eventual success. This is because dreams are one thing, but commercial operations are another. You can't motivate your way to ultimate commercial success, but must instead make careful plans which will serve you well into the future.
When asking yourself if it's really time to create a private LLC in order to chase after your commercial ambitions, you should be assessing your ability to build and maintain a team of professionals. This is because no business owner can obtain success entirely by themselves, but must instead rely upon their workforce when it comes to marketing to customers and ensuring a lovely consumer experience from start to finish. As always, you must be frank and honest in your assessment of your own skills; lying to yourself about your managerial talents will only lead you to financial calamity in the long-run.
Consider asking yourself if you know what it takes to be a good manager. If you're worried that you're not up to snuff, you may not be prepared to launch your own company. You can always enlist the help of professionals who possess skills that you lack yourself, but know that there are certain things which can't be outsourced. Nobody else can be the leader of the company except for you, after all, so you'll need to possess adequate levels of charisma and certainty about your decisions.
Consider a minor test 
There's no reason to rush into a decision as big as deciding whether or not you should launch your own company. Indeed, you can consider a minor test ahead of time that will help you answer that bigger, more important question. By embracing a side hustle, for instance, you can test your own grit, determination, and flexibility when it comes to handling new economic opportunities. For those who don't understand what a side gig is, consider it to be a small side-hustle that you pursue outside of your traditional career in an effort to generate a side-income for yourself.
Every potential business owner should sit themselves down and read up on what it takes to manage a side hustle while also catering to the responsibilities of their full-time job. This is because entrepreneurs are always working, and the level of stress and responsibility you'll undergo by working both a full-time job and a side hustle will introduce you to the level of work that's awaiting you as an entrepreneur. If you're not confident in your ability to run a side hustle, it's not a surefire sign that you're not meant to run a major business, but it is indicative of the fact that you'll need to avoid overworking yourself or stretching your resources thin.
You should also consider what kind of success you'll enjoy if you find yourself needing to solicit money from investors. Few entrepreneurs have the personal assets needed to launch a company without outside financial help, so you should review your pitch-making abilities to see if you can convince others to help fund your commercial venture. An inability to raise money is one of the primary reasons that small businesses fail in the first few years of their operations, so pay careful attention to this entrepreneurial responsibility.
Get started
Finally, there's only one real way to test your entrepreneurial merit in a realistic fashion; get started launching your own company. Pioneering a new industry at the head of a nascent startup isn't easy, but launching and operating your own business never is. Those of you who think that this will be easy are in for a rough go, but those dedicated entrepreneurs-in-waiting who know they have what it takes will only be able to achieve their dreams by actually stepping off the ledge and making the plunge into the commercial market for real.
If you know that you have a solid business plan to rely upon, you can be confident that your business will attract at least some financiers. As long as you're positive you can recruit and manage an excellent team of professionals, you shouldn't be worried about the quality of your team as you mull your commercial prospects. Finally, having confidence in yourself and the ability to honestly assess your own strengths and weaknesses will be essential to success, as no business is greater than the person in charge of it.
Wait are you waiting for? In order to find out if you have what it takes to become a successful entrepreneur, you simply must put yourself out there and chase your dreams.
---
Have you read?
Which countries are most and least prepared to deal with an epidemic or pandemic like the Coronavirus?
World's Best (And Worst) Countries For Older People To Live In, 2020.
Countries With The Highest Life Expectancy In The World.
Most Expensive Countries In The World To Live In, 2020.
Track Latest News Live on CEOWORLD magazine and get news updates from the United States and around the world. The views expressed are those of the author and are not necessarily those of the CEOWORLD magazine.
Follow CEOWORLD magazine headlines on:
Google News
,
LinkedIn
,
Twitter
, and
Facebook
.
Thank you for supporting our journalism. Subscribe here.
For media queries, please contact:
info@ceoworld.biz