How a Single Change Transformed Mazda's Image and Changed an Entire Industry?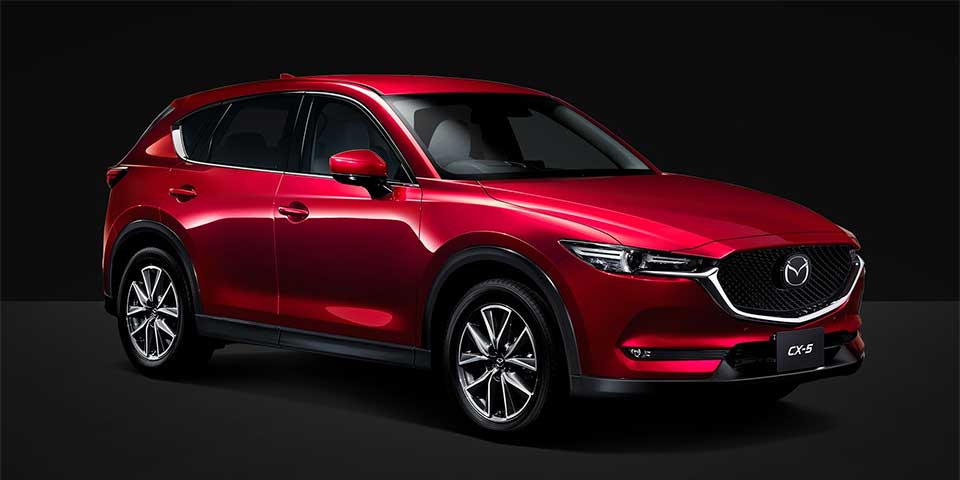 What's in a color? Turns out more than we realized. It's something I learned a few years ago, and I've seen it change an entire industry in a very short period.
Let me set the stage. Back in 2012 my Subaru Forester was on its last legs. My family and I were on our way to Costco when our car suddenly started making a new sound. "That doesn't sound good," I said to my wife.
Later that afternoon, I popped over to the dealership to see if it was anything to be concerned about. It turns out I was right. The repairman told me that the car needed to go in right away. A few days later and my wallet $1000 lighter, I sat down with my wife to discuss the possibility of getting a new car.
I really liked my car, but as it was getting close to its 12th year, it seemed like the right time. The next few weeks, we went to see a few different cars. Being a fan of Japanese cars and as that's where we lived, we visited the big five – Honda, Nissan, Toyota, Mazda, and Subaru.
We finally settled on the Subaru Forester for a variety of reasons. All that was left to do was select the model and accessories. I had my heart set on blue but learned that it was only available on the STi model, which was turbo-charged and about $15,000 more expensive.
My second choice was gold, which also wasn't available. Eventually, we decided to go with white that cost an additional $300, but it bugged me. Why couldn't we order the color we wanted?
Fast forward a few years, and Mazda came out with their new CX-5 model. More importantly, they introduced a red that really popped. In writing this article, I did a little digging and learned it had a name – Soul Red Crystal. My eyes were instantly drawn to it wherever I saw it. Soon, the color pretty much became synonymous with Mazda.
A drive past the local Mazda dealership, and one couldn't help but notice that brilliant red in their showroom and marvel at its beauty, and that goes for guys as much as it does women. It was if you just walked past a gorgeous man/woman, and you couldn't help but get whiplash. It turns out I wasn't the only one who thought so because over the next few years I saw more and more Mazdas on the road, many of them that seductive red.
What's most amazing is the color alone makes the car looks far more expensive than similarly priced models from other makers.
People take into account a number of things in buying a car – speed, style, comfort, class, reliability, compactness, handling, and price. But color used to be an afterthought.  Mazda's success showed its competitors that color alone can be an amazing marketing tool for their brand, and it's changed an entire industry.
Lexus recently developed a similar red. Honda also added a new vibrant red to its lineup of cars, as has Nissan. Subaru now offers a much larger range of colors on their cars, though still not their custom blue.
Keith Cunningham, one of the most sought-after speakers at Tony Robbins' Business Mastery Event, explains the importance of three very simple acronyms FOWTW, GAGI and GITT which stand for "Find Out What They Want," "Go And Get It" and "Give It To Them." That's precisely what Mazda did.
What's amazing is they did it with a single color.
It's important to remember that every market has an itch.
Dominos did it with its famous 30-minutes-or-its-free guarantee (which it no longer uses), which is something like what Brendon Burchard introduced to the personal development field. Apple did it with iTunes making digital music legal. Facebook made social media easy and fun. Instagram turned the average person into photo pros with filters. And Mazda did it with color.
It's a lesson every CEO and executive should keep at the back of their mind.
---
Have you read?
India Rich List Index For 2019: Richest Indian Billionaires.
The 40 Best Leisure Destinations To Visit In 2020.
Revealed: Ranking Of The World's 100 Most Valuable Brands, 2019.
Richest Billionaires In The United States, 2019.
Track Latest News Live on CEOWORLD magazine and get news updates from the United States and around the world. The views expressed are those of the author and are not necessarily those of the CEOWORLD magazine.
Follow CEOWORLD magazine headlines on:
Google News
,
LinkedIn
,
Twitter
, and
Facebook
.
Thank you for supporting our journalism. Subscribe here.
For media queries, please contact:
info@ceoworld.biz