5 Essential Style Tips for Women Executives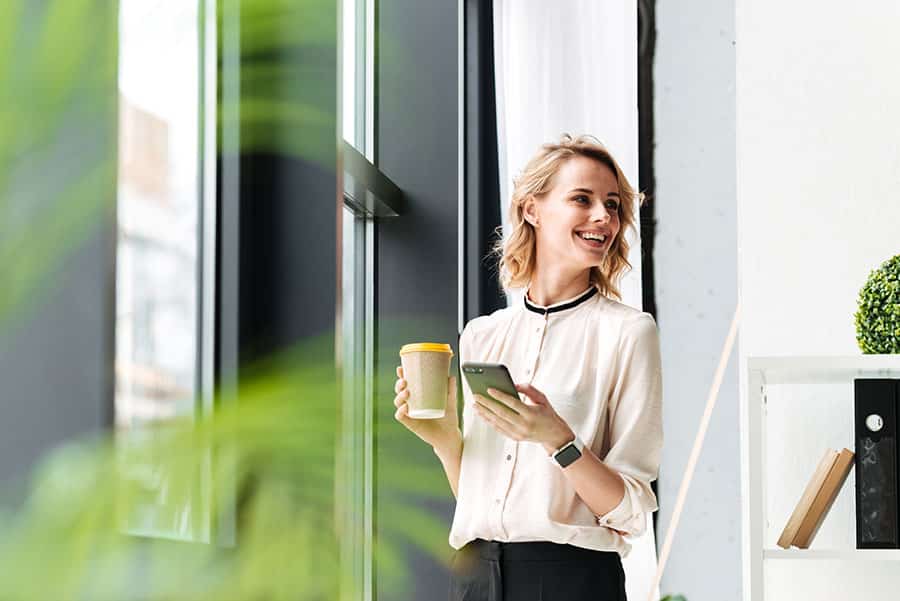 For women, deciding what to wear to work is a serious decision. And this becomes even more important when you're on the board, or the head of a company. Whether you like it or not, what you wear will influence how your customers, clients, employees and peers think of you. The impact increases as you move up the corporate ladder. That's why women in management can't afford to wear casual outfits or neglect the impact their wardrobe has on their image. Here are five essential style tips for women executives.
Invest in Quality, Staple Items
You're not going to make a good impression if you buy knockoff items that soon fall apart. Nor will your image stand up to scrutiny if someone realizes you're trying to imitate upper class brands. It causes them to wonder whether or not you have integrity in other areas. The solution is to invest in quality, staple items. Prioritize classic styles in neutral colors. And when it is high quality, you'll be able to wear it for years. On the flip side, don't be too trendy with your clothing.
Balance Your Personal Expression with Business Expectations
One variation of this is dressing for the job you want, not the job you have. A secretary dressing as if she's an executive will command respect, and this can lead to a promotion if you excel in other areas. And, an executive dressing like a secretary may not be seen as very authoritative. Always dress like you're in charge.
This doesn't mean you can't do little things to express yourself, however. Wear heels if you like heels. You can wear bold lipstick, but balance it by keeping the rest of your makeup natural and conservative. Never overdo your makeup.
Another thing you should do is ensure that your clothing ensemble fits corporate culture. If you're in a creative workplace, you might be allowed more flexibility in your work uniform than those working in more formal environments. Some may even favor that you ditch the formal wear and wear something that is closer to their demographic and brand image. And remember, we're seeing less and less formal attire in boardrooms these days, both for men and women.
Use balance statement pieces like scarves and jewelry in moderation. And don't over-accessorize. Fortunately, you can use your purse or bag as a fashion statement. Saint Laurent are a must have brand in this regard. Saint Laurent bags range from purses to full tote bags. Stores like SSENSE, for instance, allow you to search for specific sizes and styles, so you can find everything from camera bags to Manhattan bags that can serve as a briefcase. You'll also be able to rest assured that you'll receive high quality and authentic pieces when you buy from them.
Leave the Open Toed Shoes at Home
Just leave the open toed shoes at home. They can be off-putting in the office. Save them for a night out, but don't bring them to the office. Heels and pumps that expose a little of the toe are less of an issue than sandals, but stick with closed toe shoes. If you do choose to go with open-toed shoes, make sure that your feet are well groomed, or the look will undermine your professional image.
Dress Appropriately in General
There are several variations of this theme. One is not showing too much skin at work. For example, skirts and dresses should at least touch the top of your knee. Furthermore, you should verify that the dress or skirt doesn't rise up and show too much skin when you sit down. Never let your undergarments be visible. Also, be careful with any slits in your clothing. Don't show cleavage at work, either. It is always considered inappropriate. You can run into problems even if you're theoretically covered, too. For example, none of your garments should be see-through.
Look at Alternative Styles
If you don't feel like you have the figure to pull off some of these styles, or they're simply not your cup of tea, one idea could be to look at global leaders who are also women. For instance, people like Angela Merkel have a perfectly professional outfit. This kind of look might suit you better, and it also has the benefit of being more comfortable. While it may not be the sexiest, it is perfect if you want to portray a neutral and professional image, and make sure that your word is taken seriously. If you feel like it would fit your work environment, you can always give it a try.
For women, projecting the proper image in the boardroom is essential. By knowing what to wear and the faux pas to avoid, your word will have even more impact, and you'll demand respect wherever you go.
---
Have you read?
The World's Safest Cities Ranking, 2019.
The Best Hotels In New Delhi For Business Travelers, 2019.
Best CEOs In The World 2019: Most Influential Chief Executives.
Countries With The Best Quality of Life, 2019.
---
Add CEOWORLD magazine to your Google News feed.
---
Follow CEOWORLD magazine headlines on:
Google News
,
LinkedIn
,
Twitter
, and
Facebook
.
---
Thank you for supporting our journalism. Subscribe here.
---
For media queries, please contact:
info@ceoworld.biz
---