10 tips to prepare a thorough itinerary for your business trip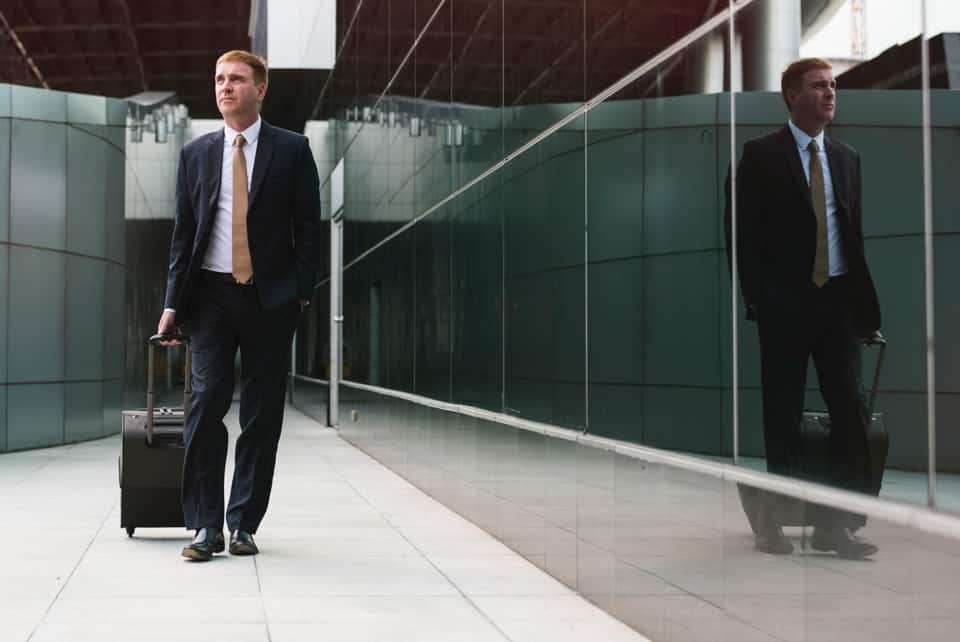 Are you planning to go on a business trip? You must have already imagined how you would be enjoying the journey. In order to, have a successful business trip as high as your imagination, you need to focus on a handful of things—one such thing is your itinerary.
Building up a smart and realistic itinerary is not a piece of cake. You cannot make it in a single day, and if you aim to make it in a single day, you are expected to take it very seriously. There is a world of things which make up a good itinerary, and I am here to tell you 10 of those things.
Read along, and you will know what needs to be done for an awesome itinerary! 
The Budget
Your plans will go down through the sinkhole if you are not sure of your budgetary needs. The first thing you need to do is to figure out is how much you are willing to spend on your trip. Whether it is a domestic or international trip, it is your budgetary limitations which will majorly determine what you can and cannot have on your business trip.
Choose Your Destination
Now that you know how much you can invest on your trip, it is time to pick your destination – it's a business trip.It must have been finalized beforehand.

Get All Travel Documents Ready
Once your destination has been finalized, it is time to check the documentary requirements. Those who are traveling domestic do not usually require many travel documents, but there would be a certain number of them you should carry such as ID cards or a special pass.
When you are traveling abroad, you will need to prepare extra. Aside from a plane ticket and passport, you may require other documents such as Visa. There are countries which may not require a visa from or offer visa-on-arrival service to citizens of certain countries. Check whether you fall in either of these categories with respect to the destination you are visiting.
Business Travel Insurance
Business travel insurance covers you for an array of damages or loss you may incur during travel. Usually, travel insurance covers camera damage, cancellation of flight, and theft. However, often, you expect a lot more than this during overseas travel, so make sure you read through the policy and know for yourself whether it covers everything that you may need. Also, do not forget to read your medical insurance policy carefully.
Book Flights
It could a tedious task to book flights. Before you book any, you must keep a watch on a number of things such as discounts, layovers, and route. This is important when you are traveling abroad. For example, a prolonged layover can impact your trip especially when you are travelling with kids.
Of course, when traveling, you may not necessarily choose flights. Even if you choose trains, buses or cruises, you must take note of what I mentioned about flights. Do not book your mode of transportation without having done thorough research.

Accommodation
You should book a hotel room or rent a home before traveling to avoid any hassles. There are many websites which have opened up and allow users to compare hotel prices across various platforms such as Trivago. Then, there are facilities such as Airbnb which offer a more personalized lounging facility. You can choose whichever so long as it fits your lounging needs and, of course, budget.
Places To Visit
Your destination would have many places to go sight-seeing, and you cannot possibly visit them all unless you are taking a rather a long trip. Even your travel agent would show you places which are commonly visited and may not take you to places which deserve equal attention. It is, therefore, necessary that you take it upon yourself to do some good researching.
Shortlist the places you wish to see, along with detailed research about the best route to get there. Transportation can cause a lot of misery to those traveling on a budget so it is advised you take due note of this aspect.
Write or type your Itinerary 
It is time to get down and give a visual representation to your plans. I am somebody who usually prefers paper over text editors or word processors, but everyone has varying preferences.
Write/type down your name, contact information, and the place of visit. With this, read the following point to know what you should do next.

Give a tabular structure to your itinerary
While you can opt for point-by-point enumeration of your plans, it is advised you give a tabular form to your itinerary, as it makes information more accessible.
Divide the paper or document into various sections which should include contact information, date and time of visit, special information, lodging details, flight details, and others.
Do not enumerate information in a haphazard manner; go for a chronological display of information for convenience. You should consider adding a 'notes' section to highlight anything which is miscellaneous and cannot be included under any head.
Double-check
Your itinerary may become a bulky piece of work so naturally one could have made mistakes while making it. Make sure you double-check the entries a couple of times. Also, if you are travelling in a pack, make sure everyone else gets to read it too so that you know for sure that you are doing the planning right.
---
Have you read?
The World's Safest Cities Ranking, 2019.
The Best Hotels In New Delhi For Business Travelers, 2019.
Best CEOs In The World 2019: Most Influential Chief Executives.
Countries With The Best Quality of Life, 2019.
World's Best Countries To Invest In Or Do Business For 2019.
---
Add CEOWORLD magazine to your Google News feed.
---
Follow CEOWORLD magazine headlines on:
Google News
,
LinkedIn
,
Twitter
, and
Facebook
.
---
Thank you for supporting our journalism. Subscribe here.
---
For media queries, please contact:
info@ceoworld.biz
---