5 Things In Nepal You Must Not Miss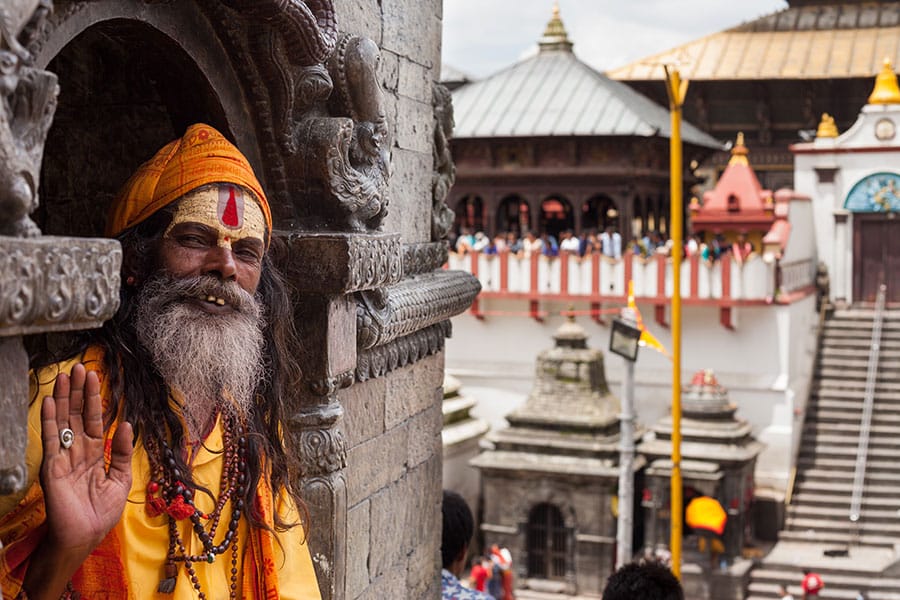 Nepal, or officially called the Federal Democratic Republic of Nepal, is a small country stuffed in between two of the most powerful nations in Asia, India and China. It is blessed with diverse geography which makes it ideal for tourism, especially trekking. It has some of the highest mountain peaks in the world, impressive cultural diversity, and a long history behind it.
We all know about Nepal being the home to Mount Everest, the highest mountain peak in the world but, the country is much more than what we know. In fact, there are many other things which you should know about and which make Nepal worthy of being on your travel bucket list.
With the aim of educating my readers and inspiring travelers, I have decided to talk about 5 things, other than trekking up to the top of the world, to do in Nepal. So, let us take a look at what this tiny nation has in store for all of us.
Kathmandu
If you are in Nepal, you cannot simply miss going to Kathmandu which is its capital city. The city is the largest in the country and is known for many touristy attractions. It is, particularly, known for its all-embracing culture, temples, mansions, gardens, and everything else which makes any place worthy of tourism.
Come to this city and experience local life in an urban setting. Stroll through and shop in its sprawling markets, taste the local cuisine, or engage in Yoga or meditation. Here, there is everything you would ordinarily expect from a city—the only difference is that everything here goes the Nepalese way.

Chitwan National Park: Chitwan National Park holds the crown for being the first-ever National Park in the country. It is a well-maintained, thriving park which is home to about 500 species of migratory birds, Asian elephants, one-horned rhinoceros, and tigers. Due to it being home to many birds, it has become quite popular for bird sightings.
The trip to Chitwan National Park will be comfortable, as due arrangements are made to ensure that you do not feel any sort of inconvenience. Come here and see for yourself what beauty Nepal has kept preserved.

Patan (Lalitpur): Patan is the historical name of the modern-day city of Lalitpur. The city is known for housing hundreds of monuments and preserving old traditions in the form of arts and crafts. Because of its cultural relevance, you can easily find all kinds of stuff having traditional bearings upon them.
The city suffered a lot of damage in the disastrous 2015 earthquake which destroyed many monuments. Despite that, you can still visit those which withstood the terror of nature. Some notable landmarks include Patan Durbar Square, Ratnakar Mahavir, Kumbheshwar temple, and Central Zoo.

Pokhara: We have another city on the list, Pokhara. Pokhara is one of the most beautiful places in Nepal. Among many attractions, its most notable feat is the fact that it has the three of the world's highest peaks. Due to the presence of many trekking opportunities, Pokhara has become the tourism capital of the country.
There are many things, aside from trekking, which can be done: visit a few of its many temples such as Bindhyabasini temple, Tal Barahi temple, Kumari temple; International Mountain Museum; Phewa Lake, and many others.
You might not know, but Pokhara is an important source of revenue for the country. Hence, the city is quite developed and nicely regulated to offer good quality tourism.

River Rafting on the Bhote Koshi River: If you are interested in adventure sports, you should know that the Bhote Koshi river will offer you some of the most memorable experiences of your life.
The river is known for providing excellent kayaking and rafting experiences in entire Asia. You can enjoy world-class short river trips and would always remember it. Many people say that bungee jumping over this river has only a very few competitors in the world.
There are packages which are offered to tourists here. It is recommended that you take a two-day package to be able to appreciate why rafting here is globally popular. So, are you ready to feel the adrenaline rush through your body?
---
Have you read?
# World's Top 50 Universities For Social Sciences Degrees, 2019.
# World's Top 50 Universities For Business And Economics Degrees, 2019.
# World's Top 50 Universities For Engineering And Technology Degrees, 2019.
# World's Top 50 Universities For Computer Science Degrees, 2019.
# World's Best Universities For Sport Science And Management In 2019.
---
Add CEOWORLD magazine to your Google News feed.
---
Follow CEOWORLD magazine headlines on:
Google News
,
LinkedIn
,
Twitter
, and
Facebook
.
---
Thank you for supporting our journalism. Subscribe here.
---
For media queries, please contact:
info@ceoworld.biz
---