Working with Social Media Influencers: Is It Worth It for Your Business?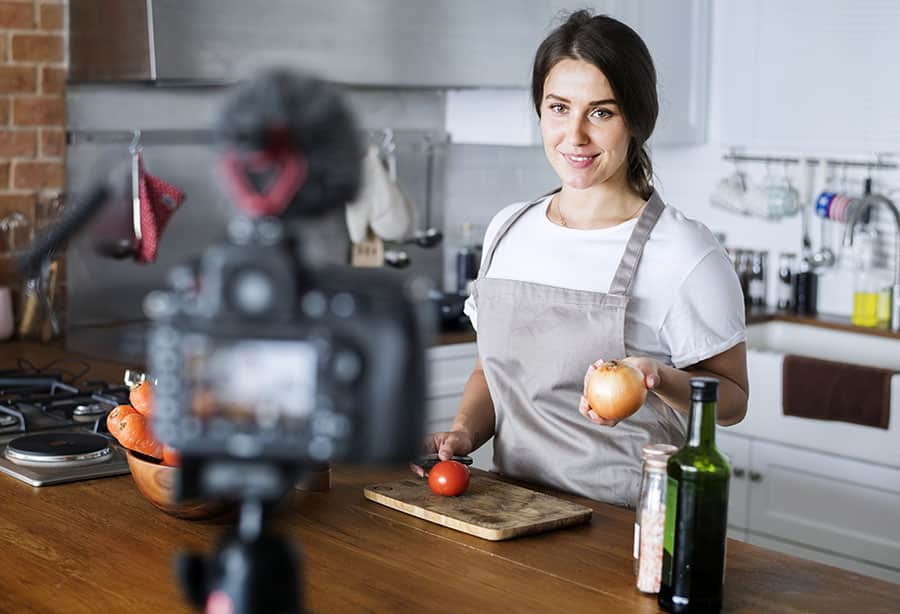 Celebrity endorsements have been around for generations. After all, associating your product with a face consumers recognize and trust affords you obvious advantages. But influencer marketing is a bit different — and has radically changed the game for marketing teams in recent years.
Influencer marketing involves personalities who've garnered large followings on social media sites like Instagram and YouTube. These people have become trusted voices for consumers, crafting a lifestyle on social media that their followers respect and aspire to.
But is influencer marketing right for your brand? Though there are some benefits to influencer marketing, there are also some downsides to be aware of, and things to consider before investing in influencer marketing.
Target the right audience
Gone are the days of families huddling around the television to watch their favorite shows. Instead, today's media viewership is spread out across platforms like never before. This has posed a difficult problem for brands, who must work harder than ever to locate their target audience and reach them with messaging. Influencer marketing solves this problem by placing your product in front of an audience that is specifically interested in your brand's industry. If, for instance, you put your product in the hands of a makeup tutorial influencer, you can be fairly certain that everyone watching this influencer is interested in beauty products.
However, when you're working with an influencer, you're working with a third party that might not share your brand's overall goals.Their image might not be 100% aligned with the image your brand is trying to project to consumers. Brands must therefore carefully vet influencers before working with them. Do they have past posts that might diverge from your brand's messaging? Or do they have the potential to make future posts that you don't want your brand associated with? Be sure the influencer is right for your brand, and don't jump into a partnership without doing your research.
Make use of earned trust
The internet is a crowded place. There are lots of people and brands who are competing for attention. Amid this noise, it's incredibly valuable to associate your brand with a voice that consumers tune in to, take advice from, and trust implicitly. Influencers have gained their following because consumers value their taste and opinion and believe in their ability to curate products. They've built a lifestyle consumers admire — so it's undeniably powerful to make your product a part of their aspirational lifestyle. For example, at StickerYou we produce custom stickers, labels, decals and iron-ons, so influencers who are in creative spaces such as art, design or entrepreneurs that share info on branding and business-building would be in our wheelhouse.
Even if an influencer is a perfect fit for your business, make sure to do your recon. Fake followers are a real problem. That Instagram phenom with two million followers may not be who you think they are. As influencer marketing grows in popularity, more accounts are trying to game the system by loading up on fake followers. Luckily, there are tools out there that can help you discern how many followers are the real deal and how many are pesky bots. Be sure to do an audit of a influencer's following before investing in their platform.
Drive engaged traffic to your site
Yes influencers can drive traffic to your site. But are these visitors engaged? Do they go on to buy your product or sign up for an email list? Or are they quickly churned out of your site without converting? According to a recent survey by MediaKix, 71% of marketers say that the quality of traffic coming from influencer marketing is of higher quality than traffic coming as a result of other marketing methods. In short, influencer marketing brought better customers to their site compared to tactics like pay-per-click or paid social advertising.
These benefits may depend on the size of the influencer's following. It's easy to lose that personal touch, especially if you're dealing with a mega-influencer — someone with a following in the millions. You're in danger of getting a post that feels generic and impersonal. This causes you to lose out on the main benefit of influencer marketing, which is authenticity. So when it comes to influencer marketing, prioritize quality over quantity. It's better to align yourself with a smaller scale influencer who shares your brand's image and messaging than to align with someone purely because of their massive following.
Luckily influencer marketing isn't all that expensive — and for that reason it tends to deliver strong returns for brands. But make sure yours is a brand that has room to experiment with influencer marketing. If your brand's image is fairly established, it might not be worth it to bring in third parties that could compromise that image.
Meanwhile, if you're a young and hungry brand looking to put your product in front of a small but engaged audience, influencer marketing is surely right for you. So do your research, try different platforms, and find a mix of trusted influencers who can supplement your brand's messaging.
---
Have you read?
# Richest Women In The United States For 2018: 55 Female Billionaires.
# Top 20 Richest Sports Team Owners In The World, 2018.
# Russia's Rich List 2019: Wealthiest People In Russia.
# New York Rich List For 2018: The Billionaires Of New York.
---
Add CEOWORLD magazine to your Google News feed.
---
Follow CEOWORLD magazine headlines on:
Google News
,
LinkedIn
,
Twitter
, and
Facebook
.
---
Thank you for supporting our journalism. Subscribe here.
---
For media queries, please contact:
info@ceoworld.biz
---