The Total Value Of U.S. Agricultural Imports 2018-2019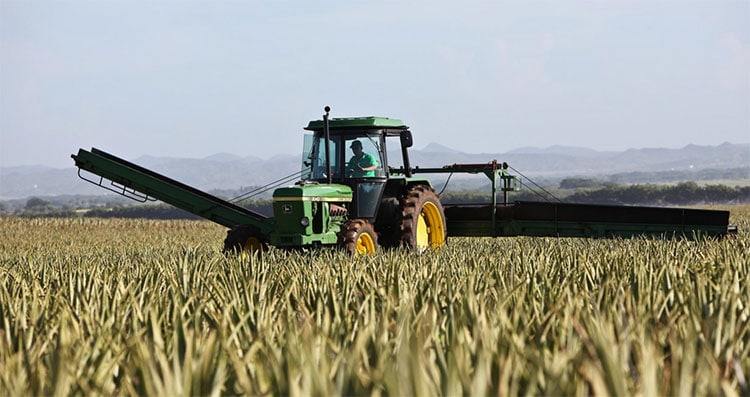 U.S. agricultural imports in fiscal year (FY) 2019 are forecast at $127 billion, $600 million lower than in FY 2018, while agricultural exports are expected to total $141.5 billion. The projections indicate an agricultural trade surplus of $12.5 billion.
To identify the total value of U.S. agricultural imports from 2012 to 2019, CEOWORLD magazine analyzed data from the US Department of Agriculture; the US Census Bureau; and the US Department of Commerce. During the fiscal year ended in September 2018, agricultural imports amounted to approximately $127.6 billion.
The total value of U.S. agricultural imports from 2012 to 2019
2018: $127.6 billion
2017: $119.1 billion
2016: $113 billion
2015: $114.2 billion
2014: $109.3 billion
2013: $103.9 billion
2012: $103.4 billion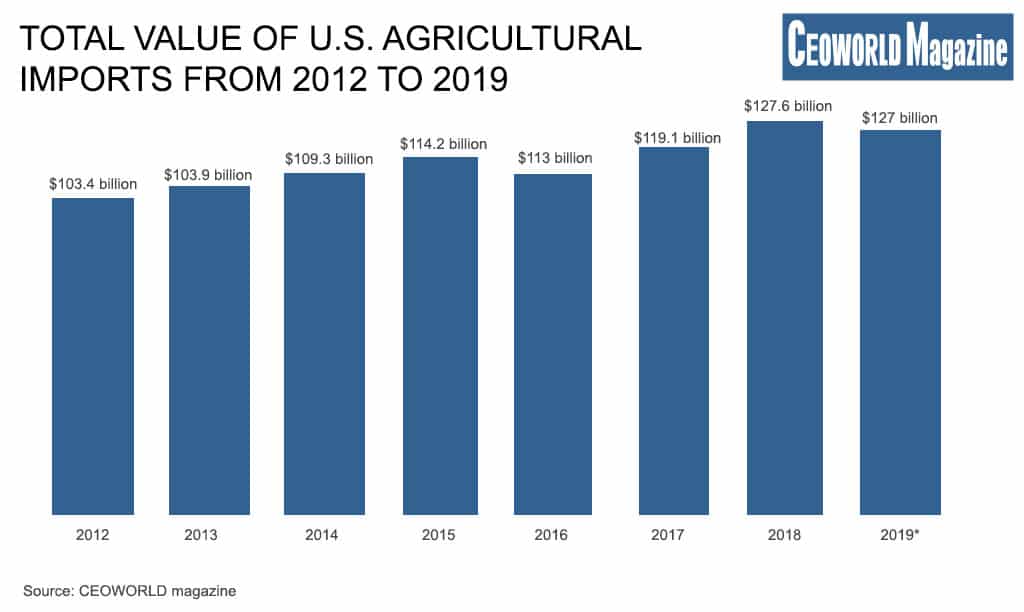 ---
Have you read?
# Best Countries For Business In Europe For Non-European Investors, 2019 . (Europe)
# World's Top 100 Cities To Reside In For 2019.
# RANKED: The World's Top 10 Richest Countries (2017-2027).
# Revealed: Top Rated Visitor Attractions In Every Country In The World.
Track Latest News Live on CEOWORLD magazine and get news updates from the United States and around the world. The views expressed are those of the author and are not necessarily those of the CEOWORLD magazine.
Follow CEOWORLD magazine headlines on:
Google News
,
LinkedIn
,
Twitter
, and
Facebook
.
Thank you for supporting our journalism. Subscribe here.
For media queries, please contact:
info@ceoworld.biz