CEO Spotlight: The Unexpected and Fearless Champion of Our Digital Lives – Frances Dewing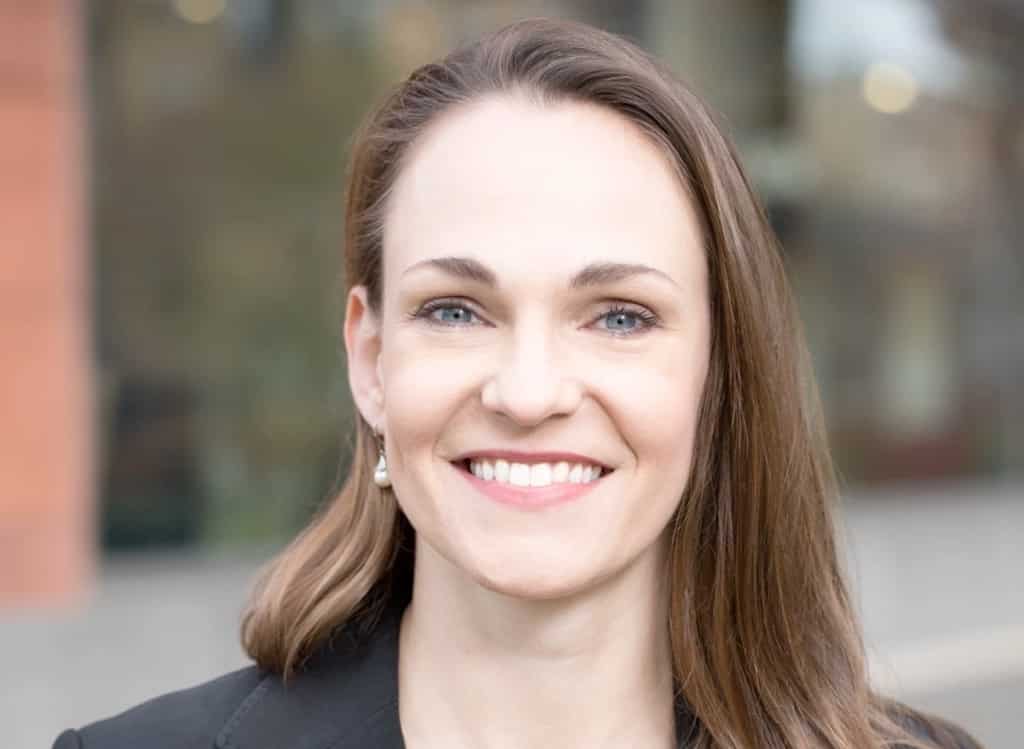 In our digital age it's so easy to get online yet it can be so hard to stay secure. Proper cybersecurity is both a necessity and a right. For the CEO of Rubica, Frances Dewing, cybersecurity is all about expecting the unexpected, which parallels her journey into becoming one of the only female CEOs in the cybersecurity industry.
Originally from a legal and social justice background, Dewing did not realize she would one day be advocating for digital rights after joining the business world as an attorney.
A North Western native, Dewing grew up pursuing all the opportunities available to her within her community and in academia. Always an advocate of social justice, Dewing was inspired to promote social equality through the legal field after watching the harrowing naturalization process of her friend from Zimbabwe. She graduated early with Honors-level distinction from the competitive University of Washington School of Law and soon began providing legal aid services to underserved communities.
Dewing would have never expected that her legal background would segway into working with  the world's prime ministers, presidents and billionaires. But that's what happened when she began providing legal counsel for Roderick Jones, the CEO of Concentric Advisors – an elite security company providing physical and digital security to high-profile clientele.
Not only was this moment the catalyst for her career into the digital world and security, but it also lead to her becoming the Chief Operating Officer at Concentric Advisors after she oversaw the finance department despite no formal training in accounting. Recognizing the need for advanced cybersecurity for individuals beyond Concentric's high networth individuals, Dewing would take another risk by partnering with Jones to co-found Rubica, Inc.
As an individual with a mind for law and numbers, Dewing surprisingly lives out her life according to the words of the poet, Roberto Ascalon, who says that "we need all of us to imagine fearlessly." Motivated by Ascalon's words, Dewing attempts to imagine fearlessly and not be confined by what is but aim for the possibilities of what could be.
The endless possibilities of the digital world make it beautiful, yet equally dangerous. It's a world most people don't understand, so we have come to fear the world we live in everyday.
Through Rubica, Dewing is now in a position where she can minimize this fear by bringing the elite enterprise tools and techniques used by governments, the NSA and DOD to regular consumers for the first time.
In spite of being a technologically based company, Rubica aims to provide people with safety and freedom in a human way. Dewing believes that cybersecurity should be available to all people and it is through Rubica that Dewing can bring peace of mind and confidence to consumers to actively engage in a safe digital life.
Dewing is driven to her core by social justice ensuring that everything she does links back to bettering the world. She believes that private sector business leaders are responsible for creating a greater good.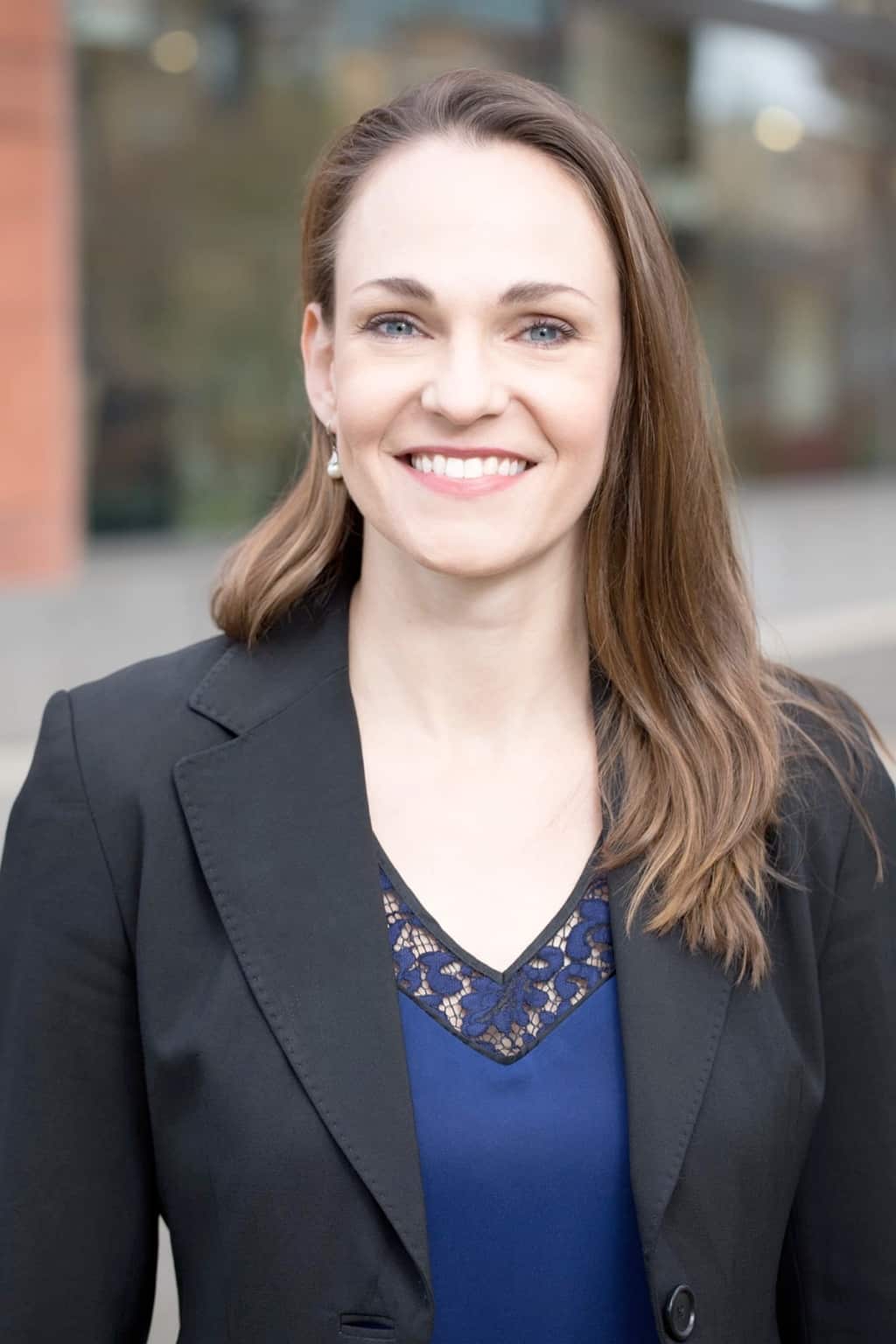 While bringing safety to consumers online, Dewing is passionate about Rubica as a role model for building a better business. She emphasizes investment in diversity and inclusion as a business strategy where the potential of consumers and employees is fostered. Thus, Dewing is dedicated to making the core values of Rubica resonate both internally and in the integrity of its products and services.
Dewing said, "I want to build a company that I can be proud of-one that leaves the world a better place than it was before."
As the CEO of Rubica, Dewing is redefining the male-dominated cybersecurity industry. While negotiating a deal entirely over email with an overseas business partner, Dewing was referred to as "Mr. Dewing." She never corrected him and continued the email business relationship for nine months until she finally met him at a black tie event of industry professionals. The introduction left him speechless- so surprised that he spilled his drink all over the keynote speaker.
In addition to subverting cyber security industry norms, Dewing is redefining the personal cybersecurity category. By not only creating a brand or a product,  Dewing hopes to expand what Rubica offers as more people integrate cybersecurity in their lives.
---
Have you read?
# GDP Rankings Of The World's Largest Economies, 2019.
# Most Expensive Countries In The World To Live In, 2019.
# Countries With The Highest Average Life Expectancies In 2030.
# The World's Best Performing Companies 2019.
# World's Most Luxurious Hotels, 2019.
Track Latest News Live on CEOWORLD magazine and get news updates from the United States and around the world. The views expressed are those of the author and are not necessarily those of the CEOWORLD magazine.
Follow CEOWORLD magazine headlines on:
Google News
,
LinkedIn
,
Twitter
, and
Facebook
.
Thank you for supporting our journalism. Subscribe here.
For media queries, please contact:
info@ceoworld.biz