Top Five Career Options After Law School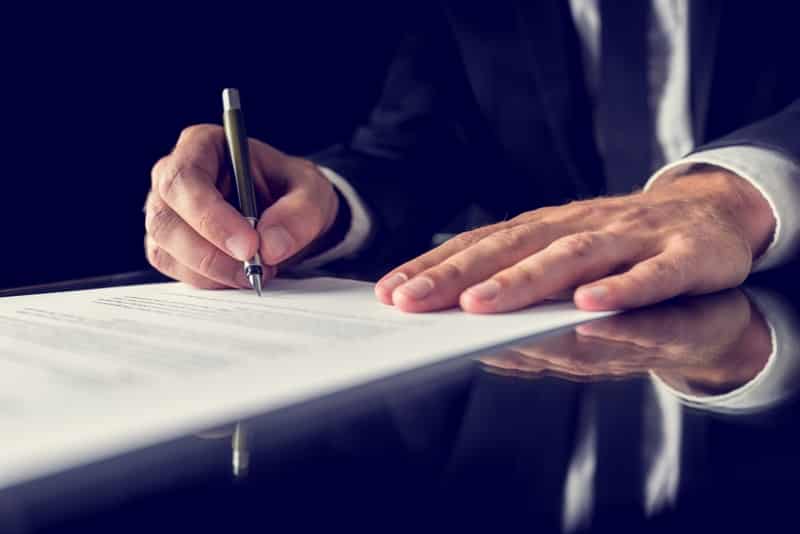 Law is one of the most popular career options worldwide. It is deeply grounded in professionalism and technicalities. On one hand, it might seem to be just another career, however, it one career that empowers you to bring a change in the world first hand and bring justice to those who have been done wrong. Also read: Top Law Schools In Europe You Should Check Out.
Law comes with no age bar. It's a flourishing field especially for those who seek analytical power and have an eye for ambiguities. But with every career choice comes a big question, "what is the scope of this course?" and such is the case with law as well.
Here are five career options to choose after Law school.
Civil Litigation Lawyer
Civil law deals with the issues of the individuals, companies and organizations, which are usually non-criminal. The increase in the awareness of societal rights in the world has led to a boost in the opportunities in the civil law arena. The lawyers specialized in this field are hired by government institutions, NGOs, private firms, educational institutions, renowned universities, and often by personal clients. So, if you are concerned about non-criminal issues in the society, hit this path!
Legal Advisor
Legal advisors are lawyers who are employed by the government and big companies to provide legal advice and services to the organisation and its employees. This path has an advantage of assured job in private as well as government sector. A sense of belongingness and an active mind are the keys to solve any problem with a legal technicality. The recent trend is to focus on building a team within the company so that there is a diversity of knowledge and information. It will result in reduced costs and the dependency on hired councilors. The perk as a legal advisor is representation before the national courts and sometimes before international commissions.
Criminal Lawyer
Passionate about solving issues? This would be your cup of tea! Criminal law is a variable field. It changes every day with respect to jurisdictions, and differs significantly from civil law, where the emphasis is more on the resolution of dispute and providing a compensation to the victim. This work profile includes strict investigations, interactions and collection of evidences to defend the client. It's a treat to your professional bank account, and also to your lifestyle. But one must reason and present the arguments with respect to cultural diversity, race, class and gender. There should be a strong will to separate facts from values. If you have excellent communication, advocacy and knowledge of evidentiary laws, grab this option.
Law Professor
Teacher is the person who teaches you what is good and what is bad. Like a candle in the absence of light gives us brightness, a teacher in the career of a student shows them path to a good life. To get a job as a law professor, one needs to be brilliant, smart, and passionate about law. It is an attractive career option with a high salary. To pursue this sub field of law, one must specialize in a subject according to the area of interest. Pro tip here is to take an experience of two years of practice which is precious to get this nature of jobs. The major benefits of being a law professor is the flexibility in schedule, work in intellectual legal atmosphere and lastly, to write and teach a plethora of new budding minds.
Legal Journalist
Today, as the common man has become more aware, the legal journalism sector is booming. There is a strong link between journalists and lawyers – they serve the society with justice and work for every citizen in a country. Someone once nicely said, "Good journalism can bring about changes in laws and the law affects how well journalists can do their jobs." There is a demand for journalists who have an interest in communication and a lot of curiosity. Legal education provides these skills and gives a helping hand to write and speak for legal, societal and civil matters. As a profession, both of them require research and writing skills, critical thinking, and knowledge of government and the legal system. Here, your pen is mightier!
---
Also read: Best Law Schools In The World, 2019.
---
Combining the skills, a lawyer must have the ability to read and interpret texts, think logically, write flawlessly and speak cogently. As a lawyer, you'll have to communicate clearly with your colleagues, clients, judges, lawyers on the opposite site of the negotiation table and many other people. A big misconception amongst people is that to be a successful lawyer one has to be a natural public speaker. This is not true! If you can speak intelligently, that's all that you need. This career is a ray of sunshine for all the aspirants!
---
Have you read?
# World's Most Powerful Women For 2018.
# India Rich List For 2018: Richest Indian Billionaires.
# China Rich List For 2018: Richest Chinese Billionaires.
# Taiwan Rich List For 2018: Richest Taiwanese Billionaires.
Track Latest News Live on CEOWORLD magazine and get news updates from the United States and around the world. The views expressed are those of the author and are not necessarily those of the CEOWORLD magazine.
Follow CEOWORLD magazine headlines on:
Google News
,
LinkedIn
,
Twitter
, and
Facebook
.
Thank you for supporting our journalism. Subscribe here.
For media queries, please contact:
info@ceoworld.biz