5 Things To Keep In Mind When Urban Camping in Japan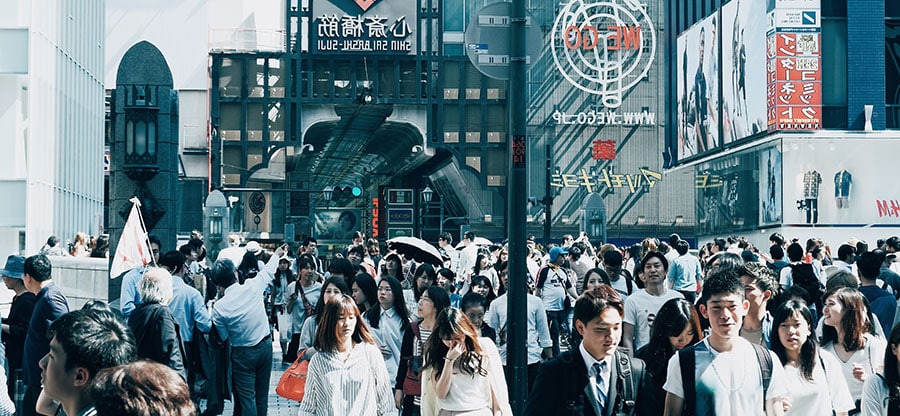 Undoubtedly, Japan is an expensive country to travel. However, this does not mean that you necessarily have to have a high budget to be here and enjoy its giveaways. You can be on a modest budget and still experience the country the way it should be.
Urban camping is one effective way to ensure that you do not run out of money on lodgings in Japan. It is increasingly becoming popular among tourists, especially student-tourists, and offer a different experience altogether.
But, all good it may sound, there are certain things you need to keep in mind when you decide to do urban camping in the country.
In this post, you will find 5 things that can make your urban camping experience here comfortable and good.
Urban Camping Is Not Always Accepted In Japan.
There are many unemployed and homeless people who live on the streets in Japan. These people end up sleeping in public spaces. When you urban camp, you are doing the same thing, but being a foreign tourist, you will most likely be excused. Japanese may find it unfair and hence, you can expect unfavourable looks from the locals.
It is recommended that you only do urban camping in Japan in case you plan to spend only a couple of nights. If you have to spend more nights, then it is suggested that you go with the nojuku tradition, which is marked by students sleeping in train stations or on park benches.

Choose Parks.
You must not go overboard with your desire to urban camp and save money in Japan. Japanese society is conventional and disciplined and would not appreciate you establishing your tent anywhere you like. It is, therefore, recommended that you choose public parks as your station.
Always go for a quiet and large park. Avoid parks which are located near train stations or the centre of the cities because they are usually crowded. Stay reasonably away from the main city busy life, but not too far. If you are confused about which park to choose, you can get a map from the tourist information centres or use Google Maps.

Minimum Luggage Possible.
It is a thumb rule of urban camping that you should not camp with too much luggage. This is, especially, important to consider when you are camping in a place where urban camping is not that prominent.
As noted earlier, you have to be discreet with the way you do urban camping in Japan. If you tag along too much luggage, then your presence will become more pronounced. Consider this for motivation: you are urban camping, that means you cannot leave behind your luggage as well. So, isn't it wiser to pack your backpack smartly?

Keep a watch on your manners.
The reputation of Japanese society as being conservative and disciplined is global. When you are here, you will even hear train announcements making apologies for the delay in train arrivals, even by a minute. So, you should know that the Japanese are very particular about what they do and how they do it.
Even though you are a tourist, you are expected to maintain manners. You will be camping in parks, and people will see you over there. There is no harm in being polite with them and use a couple of Japanese phrases such as ohayo gozaimasu (Good Morning) or arigato (Thank You). Also, remember the courteous bow which is symbolic of Japanese tradition!

Corporate Executive Tokyo, Japan

Clean the Mess before you leave.
Cleanliness is very, very important to Japanese people. When you are urban camping, you need to keep this in mind all the time. You should collect all the junk you have and throw them into the dustbin every time you leave the camp.
Be a responsible tourist and do not take these things for granted! If you do not behave properly, do not expect locals to tolerate your whims and not object to you camping there. How embarrassing would that be!
---
Have you read?
# Rich List Index, 2018.
# Best CEOs In The World, 2018.
# World's Most Powerful People, 2018.
# World's Best Universities For Sport Science And Management In 2019.
---
Add CEOWORLD magazine to your Google News feed.
---
Follow CEOWORLD magazine headlines on:
Google News
,
LinkedIn
,
Twitter
, and
Facebook
.
---
Thank you for supporting our journalism. Subscribe here.
---
For media queries, please contact:
info@ceoworld.biz
---