Shopping Travel: 5 Tips That Will Help You While Shopping Abroad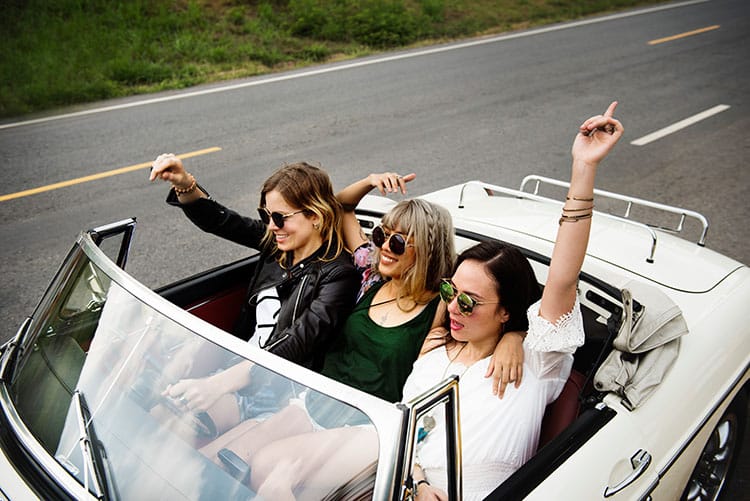 You cannot 'NOT' shop when abroad no matter how hard you try. When you are on an international trip, you are exposed to so many different cultures and things that you feel like getting a piece or two from there just to let the world know.
Shopping abroad, as said before, is inevitable but what can be avoided is shopping madly. We often get so carried away that we take shopping for too casually—and trust me, this attitude can land you in trouble unless you are super rich or extremely indifferent.
A relative of mine is an avid traveler and has traveled to many places across the world. He has passed on a few tips on shopping, which I intend to enumerate in this article. Here you will find 5 tips which can help you with shopping abroad.
Give Yourself  A Limit.
The very sound of an international trip is exciting—imagine how one feels when there is a whole world of things you can buy and take back home. Even if you do not like shopping, your friends and family back home would give you a list of things you must get or else not come back at all.
You have to have a purchase limit to start with. Of course, this limit will change depending on other factors, but you should certainly start with a limit. Even when you are visiting countries where the market is cheap such as India or Thailand, you cannot go overboard with shopping even with a fancy budget. Shopping, especially impulsive shopping, can make you reckless with choices, and on an international trip, you cannot afford to be reckless. You need to have sufficient resources for the entire trip, particularly emergencies and therefore, keeping a tab on spending is a must.
More Than One Credit Card.
It is recommended that you carry more than one credit card when traveling abroad. Make sure that these credit cards charge no foreign transaction fees because otherwise, you will end up paying a lot.
Also, why two cards? It is for the purpose of dealing with circumstances when your card gets stolen or lost. Hence, it is recommended that you keep your cards separately in different wallets or bags.
Also, before leaving, make sure you check what type of credit cards are accepted in the country you are visiting. This will prevent any unnecessary obstacle from affecting your shopping experience.
Know Your Size.
Clothes are among the most shopped things abroad. In fact, many times people end up buying from those brands which are already there in their country because the styles are different. But, there is one major problem you may face—size!
This is in common knowledge—and if not, do take note—that apparel sizes differ from one country to another. Two most popular sizes—US and Euro—are vastly different. In fact, there may be local variations of sizes so you can never be always sure of what size fits you. It is, therefore, recommended that you find out what sizes are popularly used in the country you are visiting. You should get a size chart online for reference.
The thing is simple: if you do not know your size, you might end up buying the wrong size and it can be hard on your pockets.
Ask For A Local's Help.
If you are a tourist, people would know. You have to be smart to assimilate in the culture and not let anyone know you are not from there. Because of you being a tourist and considerably unaware of the market trends and culture, people might try to swindle you into buying things. Hence, ask a local for help.
On your travel, it is always advised to rope in the help of a local because he will be in a position to guide you on what actually happens locally. He will be, especially, useful during shopping as he will know whether or not prices are right and what you should or should not buy.
Think About Utility.
So, you are in Japan and want to buy a Kimono—perfect, but when will you use it? If your intention is to keep it as a show-piece, it is okay. But, if you are buying it for wearing, think about when you will wear it when back home. In India, it will be weird if you see someone wearing a kimono; and this applies to every other country.
You should buy those things which can actually have some utility back home. You can, of course, buy knick-knacks which do not have practical utility, but investment in anything larger such as clothes or gadgets require thinking-through.
---
Have you read?
# Best Countries For Business In Europe For Non-European Investors, 2019 . (Europe)
# Best Business Travel Agencies In The United States.
# Top 100 Best Executive Search Firms And Consultants That Dominate The Recruiting Business.
# The World's Best Airlines For Business Travel In 2017.
# Best Websites For CEOs, Senior Executives, And entrepreneurs.