Best Hotel Credit Cards Of 2019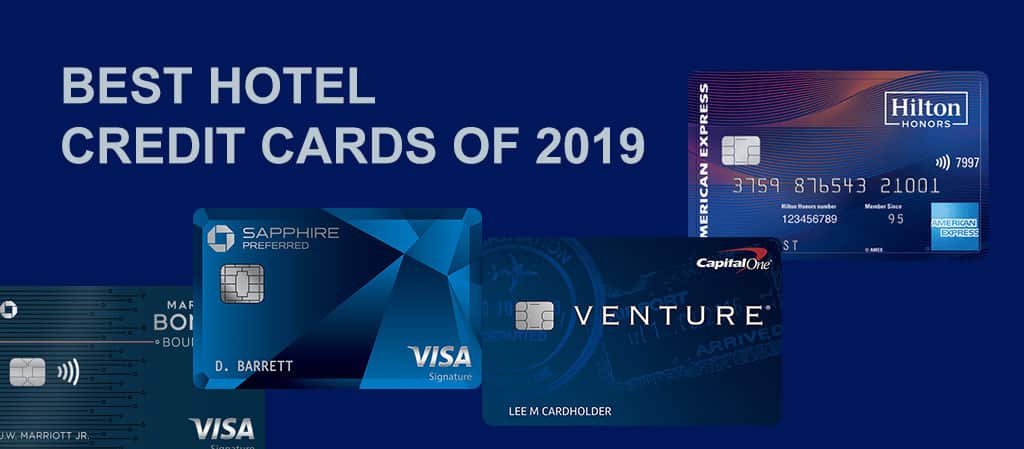 Cards are the best friends of a nomad while on an escape. It is always safer to carry slim cards than to oversize your wallet. Majority of the desks accept international debit and credit cards to ease their process. Restaurants, hotels, expeditions and adventures, shopping and even public buses in many countries accept these cards.
Enlisted here are six of the best hotel credit cards that can be swiped at any hotel desk around the globe.
1. The World of Hyatt credit card.
The Hyatt chain of hotels and luxury stays hardly miss any realm to offer extravagance accommodation to travelers. Its world-class conveniences and unsurpassed location make it a hot stay choice for countless nomads. It's opening bonus includes free points along with unrestricted nights at the hotel. The card earns points at restaurants, local transits, club and gym memberships, and air tickets when brought directly with the airlines. The card also provides an extra advantage on account anniversary where the cardholder is gifted with a second free night at the hotel.
2. Chase Sapphire Preferred Card.
The best card for a frequent traveler with a lower annual charge that provides an all-rounder facility is the Chase Sapphire card. This card is designed for those who look around for the best stay deals rather than sticking to a particular hotel brand. It has some amazing reward partner programs like Marriot rewards, World of Hyatt, Jet Blue True Blue, Iberia Plus and British Airways Executive Club where the earned rewards can be facilitated. The bad part of this card is since it does not belong to any particular hotel brand, travelers are barred from facilities like account anniversary and free nights.
3. Hilton Honors Aspire American Express Card.
The Hilton American Express cards come with no annual charges and are best suited for those who regularly opt for Hilton group of properties. It offers a wide range of reward points and other aids like late check-out and with nil resort fees on reward stays. Hilton has its own extensive range of properties like Tapestry Collection by Hilton, Embassy Suites by Hilton, Hilton Garden Inn, etc. where the points can be redeemed. The bonus points can also be cashed at supermarkets, groceries and gas stations. The card has some unparalleled benefits like complimentary Hilton Honors Diamond status and a free weekend night on account anniversary.
4. Capital One Venture Rewards Credit Card.
This credit comes with absolutely no cost for the first year. This card is best suited for those who seek for the greatest possible return on hotel bookings. Travelers earn more miles while using this card at the hotels. Since again the card does not belong to any particular brand one can use it at any branded hotel stays and purchases. Nomads can fly with any airline and can stay with any hotel without worrying about the black-out dates. The card has several top loyalty programs where the miles can be transferred to credit points. Though it is a top choice card for many yet many online platforms deceives from earning a night stay or a stay credit towards hotel elite status.
5. IHG Rewards Club Premier Credit Card.
Another finest hotel credit card with an average annual charge is the IHG credit card. The card fetches a free night (at any room of any price) at account anniversary along with redeeming points for a stay of four nights or more! One can exchange points at any IHG property like Holiday Inn Club Vacations, Kimpton Hotels and Restaurants, Holiday Inn Resort and Hotel Indigo along with cashing them at restaurants, supermarkets and gas stations. Though the first year fee of the card is not waived, it has some outstanding sign-up bonuses that other hotel credit cards fail to offer.
6. Marriott Bonvoy Boundless Credit Card.
Staying at Marriot has been made stress-free by Marriot credit cards. This credit card comes with a perk of staying at properties of three different brands viz. Mariott, Starwood, and The Ritz Carlton! It has zero fees for the first year after which it owns a moderate pay every year. This card provides one of the easiest ways to upgrade to the elite status which fetches perks like late check-outs and complimentary Wi-Fi.
---
Have you read?
1. Here Are The Top 6 Universities To Study Molecular Biology In 2019.
2. Apply For A Distance Course In Statistics From These Top Universities In 2019!.
3. Hairstyles To Keep You Fresh Even In The Heat, Summer 2019.
4. Must Visit Eco Lodges And Resorts Around The World, 2019.
5. Keeping Up With Workplace Ergonomic: Ways To Increase Efficiency.