Studies & Stats About the Prevalence of Smartphones-usage in Schools – The Good and Bad Effects
The problem as to whether smartphones ought to be allowed in school or disallowed completely has become seriously controversial, especially after the 9/11 attack in the United States!
On one side where the school regulators have been raising an issue about the inappropriate use of mobile phones in the school, on the other side, parents have concerns regarding the fact that a prohibition on smartphones usage in school may make them unable to have a strong check on where their kids are and what they are doing, and for that reason, raise an issue about their essential safety.
Today this concern has triggered many online companies to create apps to track the phones of children at school. If your kid has an iPhone and you want to especially track the iMessage's to check the daily exchanging of the messages, then this article "How can you see someone's location on iMessage? Track on iPhone easily" can certainly help you track everything on iPhone.
The problem between the benefits and drawbacks of smartphones in educational institutions still remains, and that's why, many states in the USA have completely disallowed smartphones within the education premises; while several have confined the use of smartphones during classes only.
On the other hand, parents today have a tendency to install phone tracker apps in their kids' smartphones. Speaking of smartphones, the iPhone cannot be overlooked when it comes to tracking the kid's phone. Therefore, if you read the facts out below, you'll find out why the government bodies and the parents have not been able to come to a mutual decision about the prohibition of smartphones in schools.
Studies & Research on Smartphones-Usage in Schools
Listed below is a mixture of both good and bad statistical facts that will throw some light on the recent use of smartphones in school-going teenagers.
Research finds a lot of facts. On one side where teenagers use smartphones for capturing and cheating inappropriate pictures and videos, they also use phones to ask about courses and school lessons.
Study uncovers that in comparison with boys, girls are usually more active in using phones for calling and texting. The real thing is that having a phone is considered to be the second most important symbol of status among teenagers; their outfits were the first one.
Talking about prohibiting the usage of phones in schools, research shows that almost 70% of the teens that have phones, use them in their schools, the schools that have completely restricted phone usage.
Talking about misusing phones in school, many experts have discovered that almost 40% of the students confess using their phones for cheating purposes. On the flip side, 70% of the students agree with the fact that other students make use of their phones for cheating!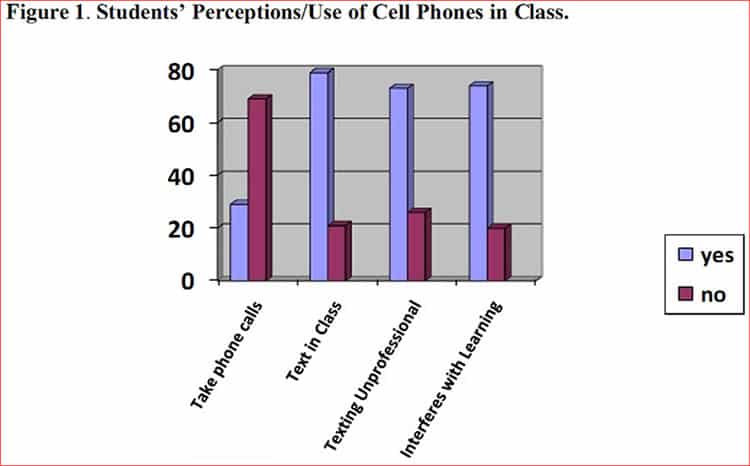 The thing that was more fascinating to learn was that 25% of teenagers using phones in school don't consider text messaging questions to their close friends as cheating.
Precisely what was more amusing, was that 20% of the phone-owning students did not consider browsing the internet to find solutions as cheating!
Most certainly, there is a piece of good news. 52% of the teenagers used their phones to warn their close friends against pop up polls; I reckon that this is actually the only thing that I "do not" consider unacceptable.
Research also shows that almost 86% of girls use phones to text about assignment work, while this particular figure cuts down to 54% when considering boys.
Research on Parents' Perspective
Now let us see exactly what figures reveal regarding the parent's perspective about prohibiting phones in school. The study claims that almost 50% of parents use phones to keep a track on their kid's location; the majority of them include parents of teen girls.
The study also claims that 74% of the mothers and fathers keep a routine track on the particular content of their kid's phone.
Additionally, 55% of the parents restrict the number of hours regarding when their children can use the phone. 73% of families also say that they usually take away the phone from their child as a kind of punishment.
This particular fact tends to make me think about the mannerism in teens today. 76% of the young adults have publicly stated they've received and sent text messages while in the school when phones are completely prohibited. 30% of the students also made or received a call while in school. That being said, are the kids too clever to get caught, or are the educators so easy to deceive?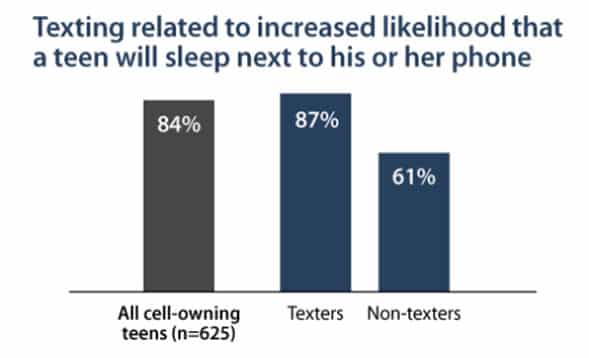 Bottom Line
Despite the fact that the majority of the schools have limited or banned the use of phones in schools, most of these figures demonstrate that the usage has still been taking place, although many constraints about the same have been enforced.
If technologies can prove to be a menace to studies when it comes to distractions and cheating, it may also be a benefit to a concerned parent who wants to know if his/her kid is safe.
---
Have you read?
# Top CEOs And Business Leaders On Twitter: You Should Be Following.
# Must Read Books Recommended By Billionaires.
# The World's Top 20 Most Charitable Billionaires.
# Richest Families In The World, 2018.