Must Read Books Recommended By Billionaires
We've put together a list of 9 books that some of the world's smartest and richest people (from Warren Buffett to Richard Branson) say changed how they live, think, or work. How many of these have you read?
Here are 9 of the best books recommended by billionaires.
1. Warren Buffett.
Estimated net worth: $84.7 billion
Book: The Intelligent Investor: The Definitive Book on Value Investing. A Book of Practical Counsel
Available on Amazon.
Written by: Benjamin Graham.
Quotes from the book:
"Plant trees that other men will sit under."
"All things excellent are as difficult as they are rare."
"Those who do not remember the past are condemned to repeat it."
"You will be much more in control, if you realize how much you are not in control."
"The intelligent investor is a realist who sells to optimists and buys from pessimists."
2. Jack Dorsey
Estimated net worth:$5.6 billion
Book: The Art Spirit
Available on Amazon.
Written by: Robert Henri
Quotes from the book:
"Innovations are financial risks."
"A thing that has not been begun cannot be finished."
"The study of art is the study of the relative value of things."
"Nothing is right until all is done and a total unity has been accomplished."
"Cherish your own emotions and never undervalue them. We are not here to do what has already been done."
"You will never find yourself unless you quit preconceiving what you will be when you have found yourself."
3. Carlos Slim
Estimated net worth: $59.3 billion
Book: Future Shock
Available on Amazon.
Written by: Alvin Toffler
Quotes from the book:
"A library is a hospital for the mind."
"The future always comes too fast and in the wrong order."
"Change is not merely necessary to life – it is life.
"If you don't have a strategy, you're part of someone else's strategy. "
"You've got to think about big things while you're doing small things, so that all the small things go in the right direction."
4. Peter Thiel
Estimated net worth: $2.5 billion
Book: Things Hidden Since the Foundation of the World
Available on Amazon.
Written by: Rene Girard
5. Mark Cuban
Estimated net worth: $3.9 billion
Book: The Fountainhead
Available on Amazon.
Written by: Ayn Rand
Quotes from the book:
"Worry is a waste of emotional reserve".
"Integrity is the ability to stand by an idea."
"To say "I love you" one must know first how to say the "I"."
"One loses everything when one loses one's sense of humor."
"Freedom (n.): To ask nothing. To expect nothing. To depend on nothing."
"Self respect is something that can't be killed. The worst thing is to kill a man's pretense at it."

6. Bill Gates
Estimated net worth: $95.6 billion
Book: Factfulness: Ten Reasons We're Wrong About the World–and Why Things Are Better Than You Think
Available on Amazon.
Written by: Hans Rosling, Ola Rosling, Anna Rosling Ronnlund
Quotes from the book:
"The only proven method for curbing population growth is to eradicate extreme poverty"
"There's no room for facts when our minds are occupied by fear."
"Forming your worldview by relying on the media would be like forming your view about me by looking only at a picture of my foot."
"Every group of people I ask thinks the world is more frightening, more violent, and more hopeless—in short, more dramatic—than it really is."
"You should not expect the media to provide you with a fact-based worldview any more than you would think it reasonable to use a set of holiday snaps of Berlin as your GPS system to help you navigate around the city."
"Cultures, nations, religions, and people are not rocks. They are in constant transformation."
"It's amazing how well people can work together when they share the same fears."

7. Meg Whitman
Estimated net worth: $3.1 billion
Book: Playing to Win: How Strategy Really Works
Available on Amazon.
Written by: A.G. Lafley
Quotes from the book:
"Winning is what matters—and it is the ultimate criterion of a successful strategy."
"The heart of strategy is the answer to two fundamental questions: where will you play, and how will you win there?"
"A strategy is a coordinated and integrated set of five choices: a winning aspiration, where to play, how to win, core capabilities, and management systems."
"When a company sets out to participate, rather than win, it will inevitably fail to make the tough choices and the significant investments that would make winning even a remote possibility."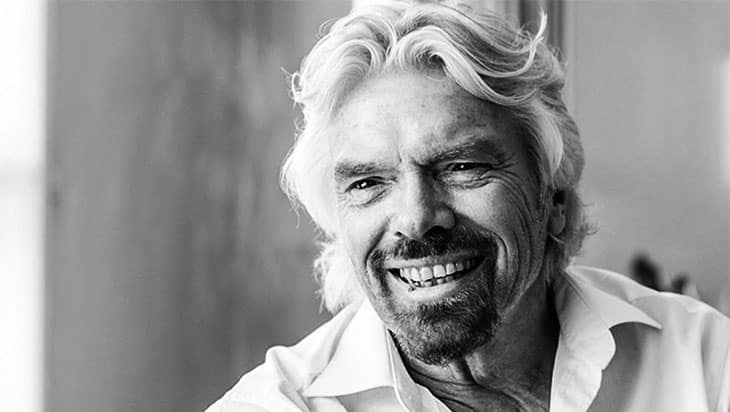 8. Richard Branson
Estimated net worth: $5 billion
Book: "Peter Pan"
Available on Amazon.
Written by: J.M. Barrie
Quotes from the book:
"All children, except one, grow up."
"Never say goodbye because goodbye means going away and going away means forgetting."
"It is not in doing what you like, but in liking what you do that is the secret of happiness."
"Dreams do come true, if only we wish hard enough. You can have anything in life if you will sacrifice everything else for it."

9. Elon Musk
Estimated net worth: $22.4 billion
Book: The "Foundation" series
Available on Amazon.
Written by: Isaac Asimov
Quotes from the book:
"Weak emperors mean strong viceroys."
"Violence is the last refuge of the incompetent."
"To succeed, planning alone is insufficient. One must improvise as well."
"Never let your sense of morals prevent you from doing what is right."
"Any fool can tell a crisis when it arrives. The real service to the state is to detect it in embryo."
Want to read the books that billionaires read?
---
Add CEOWORLD magazine to your Google News feed.
---
Follow CEOWORLD magazine headlines on:
Google News
,
LinkedIn
,
Twitter
, and
Facebook
.
---
Thank you for supporting our journalism. Subscribe here.
---
For media queries, please contact:
info@ceoworld.biz
---