5 Business Problems And Their Solutions; and why innovation is important in business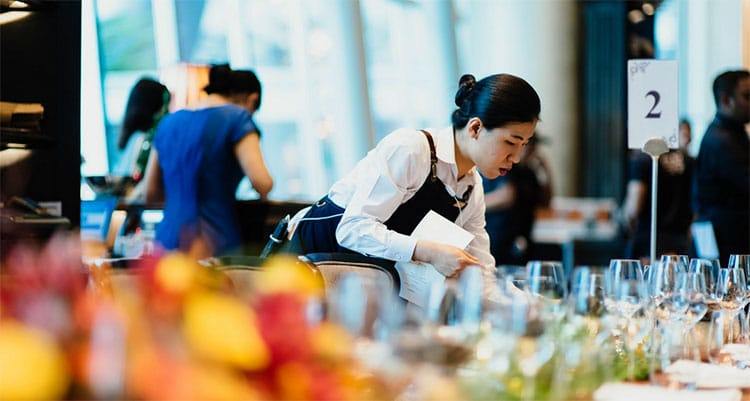 According to reports, about 90% of all businesses fail within the first five years and only 5% are actually able to enter the 11th year. This is a big figure that shows just how fierce the competition is and how important it is to be at the top of your game if you want to succeed.
Businesses fail due to a variety of reasons. Sometimes because they aren't able to meet their expenses and sometimes because they cannot find the right workforce. Whatever the problem, you need to tackle it well. To help you in this regard, given below are five common problems that entrepreneurs face with their solutions: 
Lack of Sales
This is the number one reason why businesses fail. For most businesses, the only way to earn money is to have sales. These can be in the form of products or services. If you have no sales, you will have no revenue, which means you will have no money to pay bills and will eventually have to file for bankruptcy.
The Solution: The solution is quite simple here. You have to find out why you are not able to make enough sales. The most important thing is to have high quality products. Nobody would buy from you if you sell poor quality products. The second most important factor is the price.
Your products should be just priced. You will not be able to leave a mark if they are too expensive. Lastly, make sure there's proper marketing.
How can anyone buy your products if they do not know of their existence?
Use different marketing tools to reach a wide audience and increase your chances of finding success.
More Expenses
It is common for expenses to go out of hand, especially if it is a new business. This can lead to disastrous circumstances. If such is the case, then you should take steps to reduce expenses.
The Solution: Get rid of useless expenses. Now, you have to determine what expenses are useless. For example, why have two employees for a job when you do not have much workload?
Moreover, you can shift to energy saving appliances to save on energy. Energy Star products can help save about 20% of energy, which means reduced bills. Plus, if you have a rented space then consider shifting to a smaller office to reduce rent expense.
Demotivated Employees
According to reports, 60% of all employees are demotivated. This can be due to several reasons, but whatever the cause, demotivated employees are bad for any business as they result in poor productivity, which can cause a loss of work.
The Solution: Take steps to motivate your employees. For most employees, financial perks can do the trick so consider increasing the pay and rewarding them for their performance, if it' good. You can also take other steps, such as giving monthly gifts to top performers. A quality name necklace or a good tie can be enough. It is all about letting your employees know how important they are to your business and how much you appreciate them.
Poor Cash Flow
This is the first sign of a business failing. If you have cash flow problems then you must waste no time and find a solution.
The Solution: Look at our first two pointers – increasing sales and decreasing expenses. You will have no cash flow issues if your revenue is higher than your expenses, but this is not very easy to achieve. If you are in deep financial troubles, consider opting for loans. You may ask friends or family members for financial help or turn to a financial institution to meet your expenses. However, remember that this is not the final solution and should never be counted on.
Loans can be expensive. You do not only have to pay the principal, but interest as well, which can be as high a 35% in some cases. So make sure to only turn to a business loan when you have no other option and ensure paying it back on time otherwise you will be levied on with heavy surcharges.
Lack of Workforce
According to hiring managers, finding the right employee is one of their most difficult tasks, especially with turnover rate being as high as 30% in some industries. No business can succeed without the right workforce. If you have no employees, you will not be able to manufacture, sell and market goods.
The Solution: Make sure to hire employees via different means (ads, references etc.) and provide training to your staff so that juniors can get promoted to senior positions, and fill the void if there are vacancies in the future. This will not only help you easily fill a position, but also reduce turnover rate as on-job training can motivate employees to not jump to other companies.
These were five of the most common problems faced by entrepreneurs. If you already have a business, make sure to try the solutions given above. They are effective and can help you overcome these issues.
---
Have you read?
# Best CEOs In The United States For 2018.
# Top 100 Best Executive Search Firms And Consultants That Dominate The Recruiting Business.
# The 100 Most Influential People In History.
# Revealed: Top Rated Visitor Attractions In Every Country In The World .
# These Are The 75 Most Innovative Universities In The Asia-Pacific, 2018.
---
Add CEOWORLD magazine to your Google News feed.
---
Follow CEOWORLD magazine headlines on:
Google News
,
LinkedIn
,
Twitter
, and
Facebook
.
---
Thank you for supporting our journalism. Subscribe here.
---
For media queries, please contact:
info@ceoworld.biz
---