Venture Capital Trends for 2018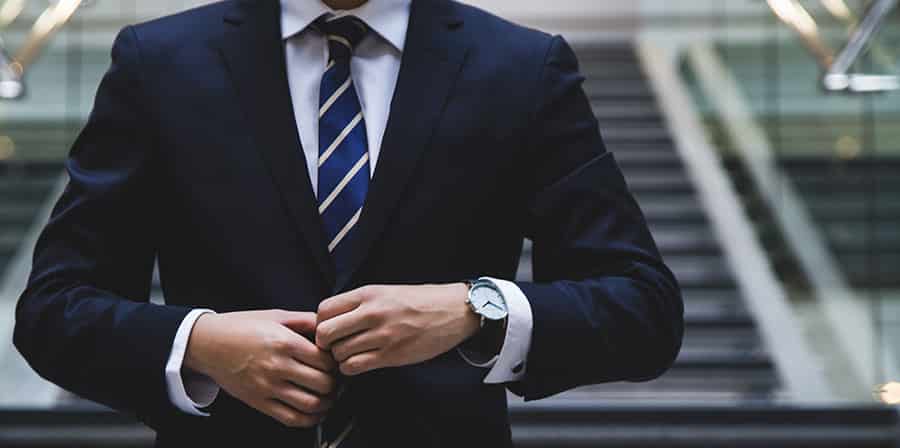 Startup companies are constantly changing the atmosphere for business around the world. Each year, more startups look for funding sources to get through the first phase of opening a new business. Venture capital firms are the first places most startups look to for initial funding. While most venture capital trends will continue to reflect the tried and true practices of corporate investment, there are some new possibilities for 2018.
Here are 10 trends that may come with the future of venture capital.
Smaller Funds
While there are many different large venture capital funding groups taking the lion's share of the top investment opportunities, expect to see smaller companies entering the game as well this year. Smaller venture capital funding firms will be making more of an impact on the business world to help seed riskier and more obscure ventures. These smaller firms may begin to make a large impact on the venture capital setting throughout the globe.
More Available Information
Next, venture capital firms and their stakeholders will continue to strive for more investor education opportunities. With the wide availability of information online now, it's much easier for investors to educate themselves about each potential opportunity. Large venture capital firms are also making client education more of a priority so their investors can feel more confident and comfortable about their financial situation.
Focus on Cultural Diversity
Diversity is another big trend that should grow throughout 2018 and beyond in venture capital funding. Now, big firms are looking for more diverse opportunities. The venture capital landscape has been traditionally a world populated with white men and individuals with wealthy backgrounds from English-speaking countries. Today, venture capitalists are learning about the wealth of opportunities found in other developing countries and are actively recruiting companies and personnel from more diverse backgrounds.
Large Corporations Getting Involved
Another trend that may grow in the next few years concerns corporate venture capital funding. Some of the largest corporations on the planet also have healthy business funding programs that seek small companies to help mentor and support. In some cases, these funding opportunities turn into business partnerships that mutually benefit each organization. More big-name companies may start doing this to help reach their own financial and long-term goals.
Efforts to Focus on Women
Unfortunately, women have more often than not been left behind in the world of corporate funding and venture capital. Many organizations are working to change this by doing more to hire women as venture capitalists and financial experts. Some venture capital groups are also focusing more efforts on helping to fund smaller, women-owned businesses. Additionally, there are more venture capital firms that are being led by women now than ever before. Corporations are working to eliminate gender bias and promote highly-capable women to higher ranks and decision-making positions.
Software Companies Funding
Venture capital groups have consistently looked to software companies for new funding opportunities. For 2018, this trend will continue to be a big part of the landscape. Software companies are constantly making progress and creating innovative new products for the world. These companies will lead the industry in the number of successful startups and new ideas.
Angel Investors
Individual angel investors will also continue to help new companies reach their funding goals. Chris Sacca, one of the most famous angel investors, is one example of an individual who has helped dozens of companies get off the ground. With his work in his venture capital firm, Lowercase Capital, he has provided funding for technology companies, restaurants, and other innovative ideas.
Crowdfunding Growth
Small businesses and startups will also be looking beyond the traditional venture capital group for new funding. Crowdfunding is a big source of potential investing help that companies can use to secure initial startup costs. There have been many examples of successful crowdfunding projects for new business ideas. Some venture capital firms are starting to look for ways they can incorporate the crowdfunding trend into their own business models.
Beyond Silicon Valley
The most popular spot for new startups and business funding has traditionally been in California's Silicon Valley. If it has anything to do with high-tech innovation, it's probably going to be found there. There are, however, many other viable business ideas around the world that more venture capital firms are looking to get into. New markets in different parts of the country and outside of the United States can help venture capital firms get even more return on their investments.
Emerging Technology
Finally, the last trend that could have venture capital firms earning record-breaking profits in 2018 is emerging technology. Technology is a driving force in many people's daily lives, so it makes sense to focus investments into this arena. Venture capital experts expect to see more examples of new technology ideas related to green energy, home automation, self-driving cars, education, and more.
The venture capital landscape is constantly evolving for the future. These trends for 2018 may change the rules and ideas of venture capital to give the business world a different flavor of success.
---
Have you read?
How to Renegotiate Your CEO Employment Contract When You Have Achieved Success by Robert A. Adelson.
Want to Grow Your Business? Be your Own Customer by Chaz Englander.
5 Tips On Being a Boss In The Millennial Age by Guillermo Fernandez Rib.
Why it pays to be a green CEO by Dexter Galvin.
---
Add CEOWORLD magazine to your Google News feed.
---
Follow CEOWORLD magazine headlines on:
Google News
,
LinkedIn
,
Twitter
, and
Facebook
.
---
Thank you for supporting our journalism. Subscribe here.
---
For media queries, please contact:
info@ceoworld.biz
---