Alternative to London: A Slice Of The Post-Brexit Cake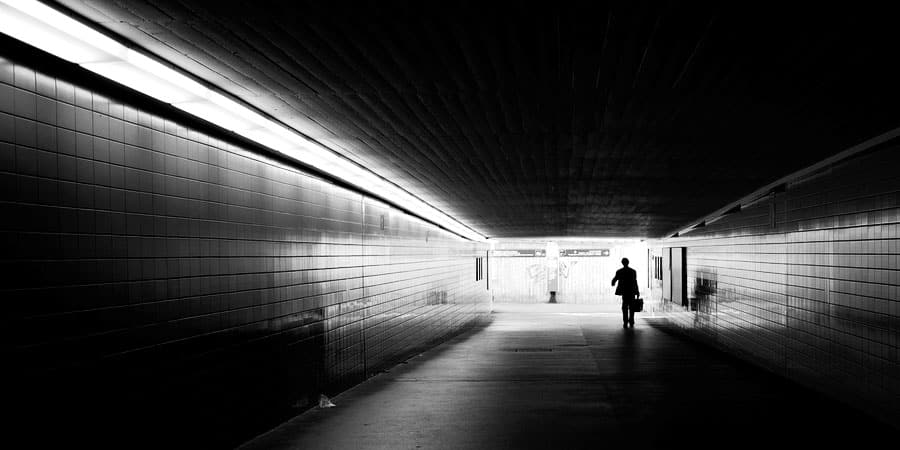 Ever since last June's Brexit vote, many European cities have made overt attempts to present themselves as a viable alternative to London as the financial capital of Europe. But how likely is it that other European cities could take on its mantle?
Could one of these cities replace London as Europe's financial center?
1) Dublin: Nearest Neighbor
Its proximity to London makes Dublin an ideal choice for international financial services companies who have until now used London as a gateway for the European Union (EU).
2) Paris: The Investment Bankers' Choice
3) Frankfurt: Big Bonuses
4) Luxembourg: Nimble Heavyweight
5) Amsterdam: the next top choice for businesses looking at relocating their European headquarters.
6) Berlin: a candidate to inherit some of London's bankers.
7) Switzerland (Zurich or Geneva): a popular destination for specialized asset managers.
"I think London will remain Europe's top financial center. And the companies that do leave will spread out over various cities on the continent." Dr. Amarendra Bhushan Dhiraj predicts. "The rise of populism in Europe, it is doubtful whether the so-called "new London" will be in Europe after all. It could well turn out to be Singapore, Hong Kong, or New York"
Brexit and London's Financial Industry
This has had a profound impact on the markets, and on both the pound and the euro. London is currently the biggest financial hub in the European Union, with many major financial services companies either based there or having significant operations there. The split from the EU is going to have significant impacts on these, on financial operations in Europe as a whole, and also on things like the NYSE and Nasdaq, with many listed companies heavily operational in London and other European financial and business centres. Active traders, and those who have other stock market interests such as a SIPP or an ISA, have been watching the effects of Theresa May's moves to activate Brexit with keen interest, and are also paying attention to what the affected banks and companies are going to do.
Will London Be Replaced?
In the months between the EU referendum in the UK and the tabling of the parliamentary bill to allow for the invocation of Article 50, a lot of analysts speculated as to which major EU city would take on the mantle of being the key hub after London leaves the single market. Frankfurt has always been seen to be a strong contender, as it is already a major financial city, and Amsterdam, Paris and even Dublin have all been vying to win over financial institutions who may want to operate from a new European centre. However, some, including Philip Lane, who is both head of the Central Bank of Ireland and a member of the governing council of the European Central Bank, think we will actually be moving towards more internationally fragmented financial services, rather than replacing London with a new hub in a kind of 'drag and drop' approach.
Philip Lane's Predictions for The Future of European Banking
Philip Lane, speaking at a London Irish business society event, said that due to the way financial institutions have developed and their history, it is not as simple as just moving your financial hub to a new location. He believes that there will be different hubs for different services, and everything will be interjoined, yet fragmented.
Finance Operations Hinting at Moves to Dublin
Also at the event was Irish finance minister Eoghan Murphy. He claimed that a lot of organisations with plans to move some activities from London to the Irish capital are being reticent about announcing the moves while they would still be considered 'part of Brexit', due to the sentiments of their UK stakeholders. He also highlighted that there would always be a five year transitional phase with its own agreements between Britain and the EU before a full Brexit.
It will be interesting to see how things change in the city, and the global finance market as Brexit progresses. Movements are sure to be of significant interest to people invested in the major stock markets both in Europe, the UK and across the oceans.
Financial Issues: Skills shortages and the fluctuating value of the pound throughout Brexit negotiations will likely lead to a lot of financial uncertainty in the construction sector. Especially for small firms and start-ups, they may need outside financial help to get through a tricky period.
Invoice financing from Touch Financial is one option for construction companies, to ensure they have the funds to cover labour and material costs. It will reduce the effect Brexit negotiations may have on the industry, putting them in a better place to easily tackle any labour, financial and other issues it may introduce.
There was positive news for the UK's construction industry at the end of 2017 as the sector saw orders grow at their fastest rate for almost a year in the month of December. This was surprising given the doom and gloom Brexit was supposed to bring on the industry, especially given its poor performance in the weeks and months after the referendum result.
Such positives have led to a brighter outlook for UK construction going into the new year. However, with Article 50 due to be triggered and Brexit negotiations set to begin by the end of March at the latest, the industry could be greatly affected in the negotiation period. The fluctuating value of the pound throughout Brexit negotiations will likely lead to a lot of financial uncertainty in the construction sector. Especially for small firms and start-ups, they may need outside financial help to get through a tricky period
---
have you read?
Jessica Todd Swift is the deputy managing editor of the CEOWORLD magazine. She is a veteran business and tech blogger, journalist, and analyst. Jessica is responsible for overseeing newsroom assignments and publishing and providing support to the editor in chief.
Latest posts by Jessica Todd Swift
Leave a Reply