Check Out Where You Should Study Robotics In Mexico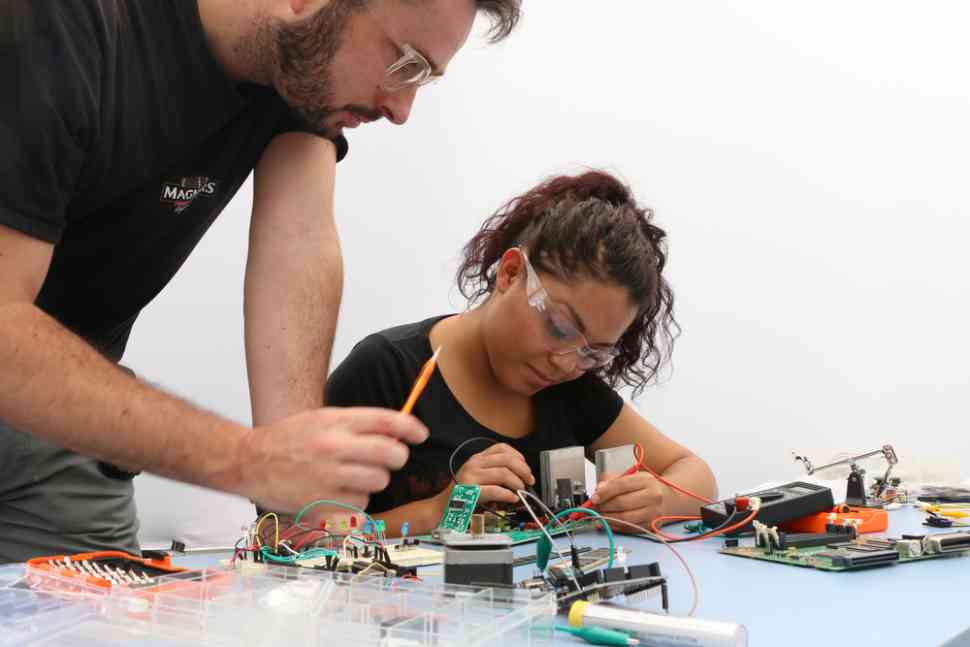 We live in a fast-moving world that is inundated with continuous innovations. One such area of study that is laden with technology and critical thinking is Robotics. The discipline is a perfect amalgamation of science, arts, engineering, and psychology that helps students understand AI's importance. While the learning curve in the field of Robotics is quite huge, the sector is ever-growing due to the surge in demand. From understanding a robot's functionalities to the programming interface analysis, Robotics is now applied to everything.
Thus, if you want to know what are the best options for learning Robotics in Mexico, the list below will help you get an idea.
Tijuana Institute of Technology
The Tijuana Institute of Technology is one of the leading institutes in Mexico that teaches Robotics. The college has a global curriculum that helps students learn about the discipline in a fast manner.
What makes the institute different from the rest is that through the course, candidates learn to utilize solutions that leverage robots and current technology today. From a quick sneak peek into the future technology along with practical applications, the center of learning is best for a career ahead in this field.
Technological University General Mariano Escobedo
This university makes the right choice for all those interested in a career in Robotics. The college is a perfect cornerstone for all those interested to learn the functioning of robots.
Candidates who enroll in the course get a chance to produce, research, and incorporate robots and advanced technology in various sectors. Robotics as a discipline is constantly growing, and the center of learning helps interested individuals get the upper hand on the course easily.
Robotics, Learn by Building Udemy
The online learning platform Udemy has both advanced and basic courses on Robotics, which helps you learn the trade faster. Given that learning Robotics can open career opportunities for you, Udemy has different options available on the site. In these courses, you can quickly get a knack for building electronic circuits, electronic components, the basic functioning of circuits, and controlling the servo motor.
The specialty of these courses is that everyone can learn and begin their education journey towards their goals. Thus, if you wish to see yourself as a prolific robotics engineer, these courses in Udemy are great to opt for.
Modern Robotics, Coursera
Do you want to know how the internal synapse of Robots is done? Are you interested in a full-fledged career in Robotics? If yes, then this is a tailor-made course for you. The online learning platform Coursera hosts this course which consists of six programs. From learning fundamental robot configurations, C-space technology, and holonomic and nonholonomic constraints, the course helps candidates learn the basics easily.
Other than that, you get a chance to build a library of robotic software and work with leading companies, all from the comfort of your home. All these together make the course ideal for students today.
Yaskawa Academy
The Yaskawa Academy is a premier institute for all those interested in Robotics. There are over 75 different courses listed in the academy that covers everything from basics to advanced. What makes the academy reliable is that its courses have an amalgamation of both classroom and hands-on training.
The institute has a comprehensive training curriculum and welding lab, which makes the learning experience more novel. With all these top-class facilities, candidates who undertake training programs in the academy can give a whole new direction to their careers easily.
Have you read?
Blocks to Effective Workplace Dialogue: Prioritizing Process Over Content by Dr. Roxy Manning.
Lessons to Carry Forward from Commencement by Robin Landa.
Innovative Approaches to Finance Management: Lessons from the Software Industry by Ankita Panwar.
Executive Pay: Top 8 Highest-Paid Hotel CEOs.
5 Key Stress Management Tips Every Leader and CEO Should be Using by Kristel Bauer.
---
Add CEOWORLD magazine to your Google News feed.
---
Follow CEOWORLD magazine headlines on:
Google News
,
LinkedIn
,
Twitter
, and
Facebook
.
---
Thank you for supporting our journalism. Subscribe here.
---
For media queries, please contact:
info@ceoworld.biz
---
Tags :
Board Members Insider
Chief Automation Officer Insider
Chief Behavioral Officer Insider
Chief Brand Officer Insider
Chief Budget Officer Insider
Independent Director Insider
Mexico Insider
Money Managers Insider