Things To Note About Ireland Immigrant Investor Program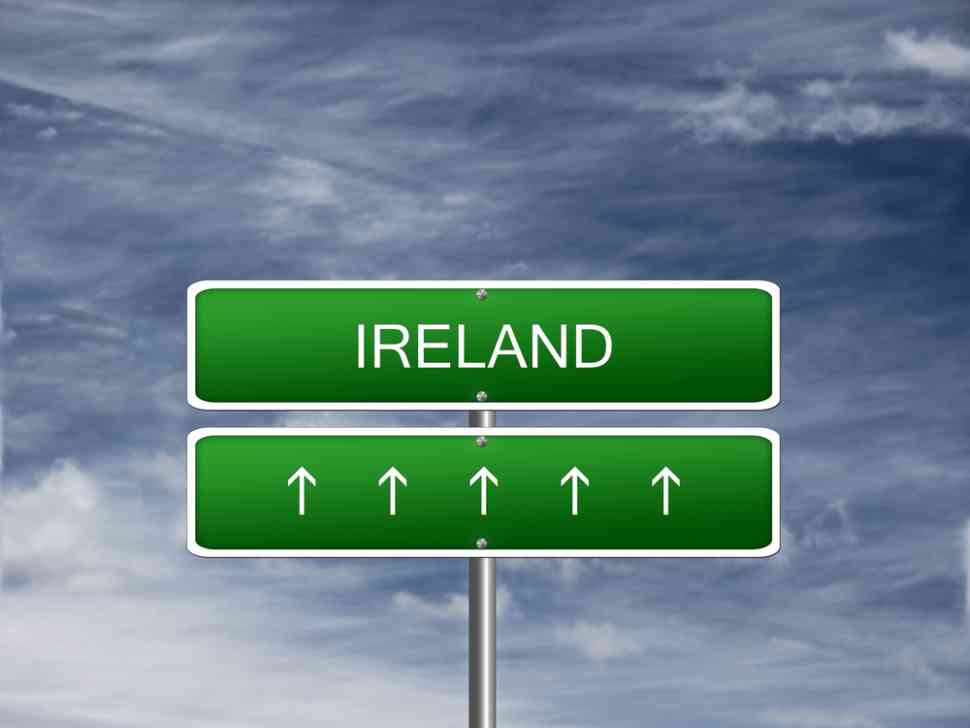 From charming Gaelic music to rich, sentimental Irish literature, the Republic of Ireland has made distinguished offerings to the world. Today, the country stands as one of the most popular tourist spots, with a thriving economy, a peaceful, politically stable country, and a foreigner-friendly opportunity. It is part of the European Union, which gives it access to other member countries and allows it to participate in the continent's development as a whole. If you look at it, the Republic of Ireland is a good recipe for a good life.
Investors, however, want more than this. For a foreign investor, the ease of investment depends on the political temperament and the legal and administrative framework. They know that countries want foreign investment but cannot participate due to prolonged and complicated processes. The Irish, therefore, put in place its Ireland Immigrant Investor Program in 2012, which offers fast-track residency permits for foreign investors provided certain conditions are met. This program is a typical example of residency by investment or Golden Visa, and we shall know more about it. Here is a quick guide to the Ireland Immigrant Investor Program.
A Quick Intro
Under the Irish Immigrant Investor program, high-net-worth individuals and/or families who do not come from the European Economic Area (EEA) or European Union can obtain a residency permit upon investment. You are required to invest a minimum of EUR 1 million in any of the investment options provided thereunder. However, the investment is just one of the many requirements. Upon investment, you will be prima facie eligible but will be subject to scrutiny. The said program is often hailed as the country's very own Golden Visa scheme, but you should note that it is not an official route to obtaining citizenship in the country. Still, it makes the process relatively easy. 
What kind of investments are allowed
The scheme provides a list of investments you can make. As noted above, the minimum threshold is EUR 1 million, which can be invested in select options. The first is an enterprise investment, where you can invest the sum in any Irish business for at least three years. You have the discretion to distribute your investment across several businesses as well. These investments should result in the creation of jobs.
The second option is an investment in an approved fund for a minimum of three years. The said fund must have been approved and follow the scheme's guidelines. The Irish Naturalisation and Immigration Service can provide you with a list of these funds.
The third option is the one commonly provided under similar schemes: real estate. Under the scheme, you are required to invest a minimum of EUR 2 million in an Irish Real Estate Investment Fund and hold your investment for three years at the least.
The last option is Endowments, in which you are given relaxation regarding the minimum investment threshold. Donate EUR 500,000 to a public welfare project. Since it is a donation, you will not receive any financial returns. 
Documents to be produced
Before turning to the authorities, you will have to submit a range of documents. These documents include a statement of income that shows your minimum net worth at EUR 2 million, a statement that explains your sources of income in the past year, proof that you maintain the required funds necessary for making investments under the scheme, another proof of source of the funds to be used for investment, and a character certificate from countries you lived in for more than half a year in the past decade. You may be asked for additional documents depending on the nature of the contribution made. 
About the Permit
Once the Minister for Justice and Equality puts a stamp on your application, you are issued an approval letter. That letter authorizes you to reside in the country. The same letter will be issued to your family members in case they apply for the scheme.
The permission is only for two years, though you are allowed to renew it biennially. Unfortunately, there is no quick way to obtain Irish citizenship, and the only way to acquire it is through naturalization following sufficient years of residence in the country.
Have you read?
The 3 Key Blockers to Collaborative Communication.
Interview with Vanessa Archontidou – Founder of AwomanCanBe.org, Alpinist & Speaker.
How to accelerate your growth by building your tribe.
What you need to know about equity as an alternative investment asset.
Continuing to Improve Yourself and Your Business.
---
Add CEOWORLD magazine to your Google News feed.
---
Follow CEOWORLD magazine headlines on:
Google News
,
LinkedIn
,
Twitter
, and
Facebook
.
---
Thank you for supporting our journalism. Subscribe here.
---
For media queries, please contact:
info@ceoworld.biz
---
Tags :
Ireland Insider
President Insider
Senior Executives Insider
Senior Executives Officers Insider
Senior Partner Insider
Senior Vice President Insider
Shadow Director Insider
Trustees Insider