World's Most Expensive Shoes for Businessmen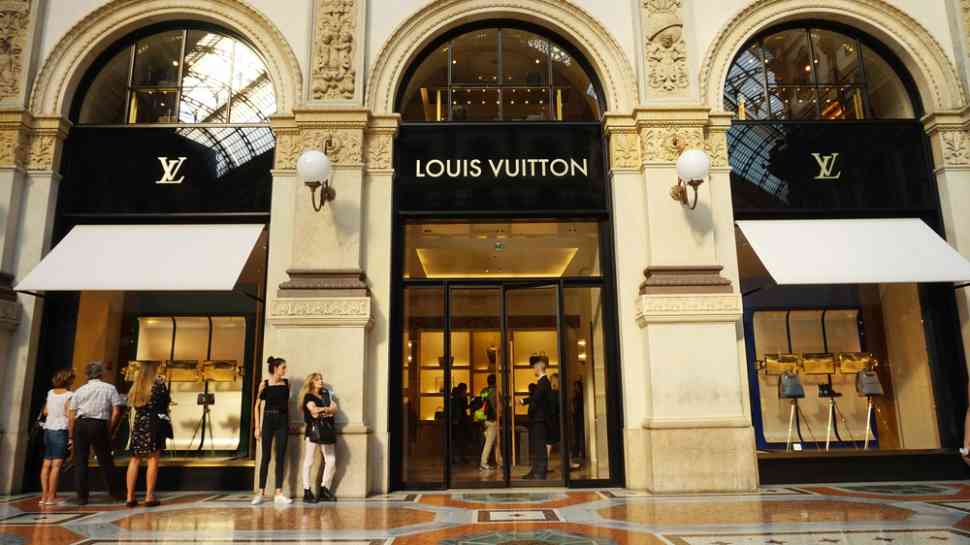 Are you looking for the most expensive shoes for your office and business meetings? If yes, then this is the right place for you. Branded shoes will make your appearance classy. Perfection enhances your personality in front of everyone, whether you are in a meeting or sitting with your international clients in your office.
Shoes are also very important as an outfit. If you want to impress as CEO in official meetings, then good sober, and stylish formal shoes will help you in this situation. Here we share some amazing shoe brands that will enhance your appearance, make you stylish and fascinating, and give your leg a comfort quotient. Below is a list of expensive shoe brands for businessmen, managers, and CEOS.
House of Testoni
Amedo Testoni created these attractive shoes in the 1920s. The shoe style is still in trend, and it is also every businessman's first choice. The structure of these shoes is very rich and of great quality and style. These shoes are made of goatskin and are designed with diamond and gold buckles. The good part of the shoes is that they are light in weight and water-resistant and can be used for a long time. This is an eye-catching look that will make you feel like a royal king. It is the most expensive shoe, and the actual price of these shoes is $ 30,000.
Salvatore Ferragamo
Salvatore Ferragamo is a top-class brand. It is the most good-looking and expensive one. This brand makes shoes for both men and women. The leather of these shoes is very shiny. It is a formal shoe that looks good on young and old businessmen. The designs are very decent, and the simplicity of these pairs can win everyone's hearts. This shoe brand is comfortable and long-lasting. These flat-sole shoes are practically an adored creation of this brand. Salvatore Ferragamo shoes are expensive, and they cost $18,559.
Louis Vuitton
Louis Vuitton is branded as the fashion for women. However, designers always keep in mind that there is a striking demand for comfort in men's shoes. They are handmade of waxed alligator leather with amazing touch. This is a high-standard brand with a unique design of offbeat footwear. The quality of these shoes will give you a dramatic appearance. It is an A-rated brand with hefty designer shoes that every business person wants to buy. These luxurious shoes cost $10,000.
Aubercy Diamond Studded Shoes
These are yet again designed with diamonds and expensive stones. These shoes are like accessories for men and give a different touch to businessmen's appearance. These shoes are a masterpiece, and their appearance makes them more elegant. These beautiful shoes are available in all colors. It is a unique brand, and you will never find this design in any other shoes. These shoes are marvelous with any outfit. The cost of the shoes is between $3,000 and $4,500.
Stefano Bemer Shoes
It is a luxurious brand, and it is collaborating with the world-famous Gucci brand. Waxed alligator leather is again used to create an impressive style with shiny shoes that will attract everyone's attention. Even though they have the appearance of a nonflexible shoe, the company has invested a lot in comfort ness, prioritizing customers' needs. These luxurious shoes cost $2000.
Have you read?
Selecting the Right Leadership Team: How Much Should Personal Chemistry Matter by Prof. Dr. Thomas Keil.
IT Complete 2.0: Kaseya CEO Fred Voccola Explains.
Maximizing Hybrid Work Productivity: The Best Work to Do at Home.
Joel Swanson of VyStar on Improving Efficiency in Banking.
The Ultimate Gifting Guide For Businessmen Who Are Frequently On The Go.
---
Add CEOWORLD magazine to your Google News feed.
---
Follow CEOWORLD magazine headlines on:
Google News
,
LinkedIn
,
Twitter
, and
Facebook
.
---
Thank you for supporting our journalism. Subscribe here.
---
For media queries, please contact:
info@ceoworld.biz
---
Tags :
Billionaires Insider
Economics Insider
Economy Insider
Mega Rich Insider
Millionaire Insider
Money Insider
Multi Millionaire Insider
Richest Insider
Super Rich Insider
Super Successful People Insider