How To Plan Long Term Stays In Bali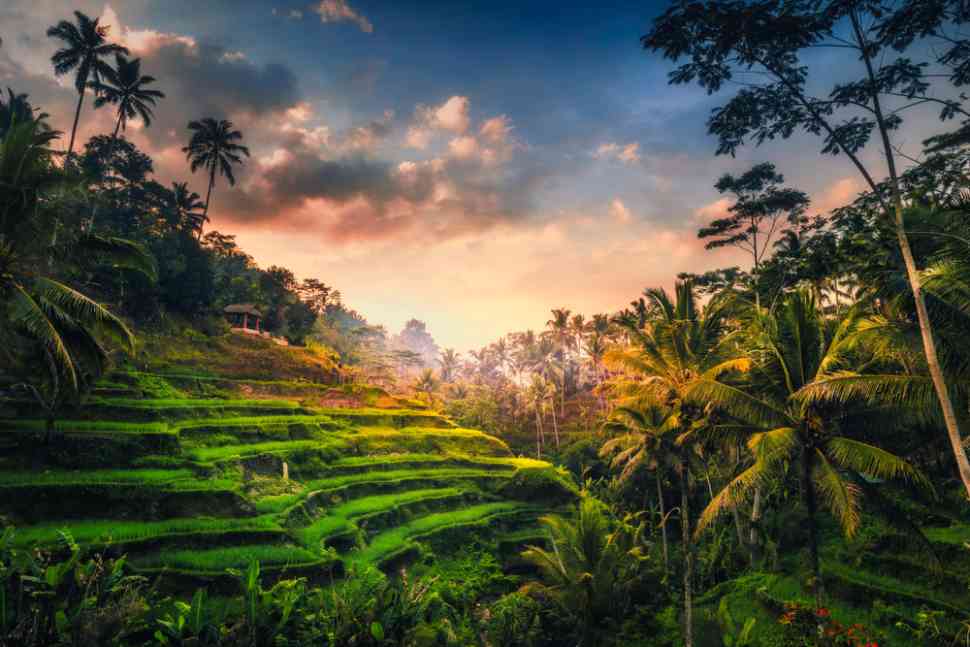 Bali is often cited as the "Island of the Gods," and rightfully so. The locale is stuffed with luxury resorts, party spots, and gorgeous beaches, which make it a dream destination for many. So for those planning an extended trip to Bali, here are a few essential pointers you would not choose to miss. This detailed guide has the smallest details that would help you stay around the place for longer without any hassles.
Types Of Visas Offered By Bali For Long-Term Stays
Like many other places in the world, Bali offers different visa options for people who plan for an extended stay. These are:
Visa on arrival

Single Entry Visa

Multiple Entry Visa

Limited Stay Permit or ITAS and KITAS
Visa on Arrival
Only a few people know this, but all immigrants are liable to get a free visa stamp at the Bali airport that lasts 30 days. However, one major drawback of this free visa is that it is only extendable for up to another 30 days. Thus, if by any chance you are planning to stay for more than 30 days, then the Visa-on-Arrival is a valid option. Although issued for 30 days initially, this visa can be extended for another month, making your stay even more fruitful.
Single-Entry Visa
Single-entry visas are another favorite option for people who opt for a long-term stay in Bali. This visa allows the applicants to stay in the destination for around six months and can be extended several times. The procedure for acquiring a single-entry visa is very simple, as the fees are low. However, these are categorized into two main categories which are:
Social Single Entry Visa: allows foreigners to indulge in various social activities.

Single-Entry Business Visa: help foreigners conduct business meetings in Bali.
While the single-entry visa might seem lucrative from the outset, it does not allow foreigners to work in Bali. Thus, all those who want to relocate to the destination for job purposes shall require work or a limited stay permit.

Multiple Entry Visa
Multiple-entry visa is for people who want to stay in Bali for an extended time. One of the main benefits of this visa is that it is valid for 12 months. During this time, foreigners can travel and stay in Bali for around 60 days. Apart from the perks mentioned above, what makes the visa stand out is it can be extended multiple times. Also, the validity of the visa remains intact even when a person travels outside of Bali.
Limited Stay Permit (ITAS/KITAS)
The limited stay permit is one of the dependable options for people who want to stay in Bali for more than a year. The permit's validity is for two years and comes with multiple extension benefits. This means a person with a permit can travel frequently in and out of Bali. The limited stay permit is further bifurcated into several categories, which are promptly discussed below:
Working stay permit


This one here helps foreigners to work and stay in Bali endlessly.

Investor Stay Permit


The investor stay permit applies to foreigners holding company shares. A great benefit of this type of permit is that it allows immigrants to work and stay in Bali for two years.

Family Stay Permit


The family stay permit helps foreigners to reside in Bali but refrains them from taking up jobs.

Retirement Permit


This is a temporary permit issued for people who are 55 years old and above. The permit has several benefits, such as allowing people to live in Bali permanently, have a bank account and driver's license, and get a discount in medical centers.
Have you read?
Overcoming Challenges in Remote Work Management: Lessons Learned from the Pandemic.
Kevin Modany Spotlights High-Achieving Executives' 10 Key Attributes.
Reimagining the Agency Holding Company by Tim Ringel.
Forecasting Cash Flow: The Insights Necessary to Maintain and Grow Business by Paul Henderson.
Why Your 401(k) Isn't Enough by Rajiv Nagaich.
---
Add CEOWORLD magazine to your Google News feed.
---
Follow CEOWORLD magazine headlines on:
Google News
,
LinkedIn
,
Twitter
, and
Facebook
.
---
Thank you for supporting our journalism. Subscribe here.
---
For media queries, please contact:
info@ceoworld.biz
---
Tags :
Asia Insider
Business Leaders Insider
Chief Knowledge Officer Insider
Chief Learning Officer Insider
Chief Legal Officer Insider
Chief Research And Development Officer Insider
Chief Research Officer Insider
Director of Human Empowerment Insider
Indonesia Insider