Best National Parks In The UK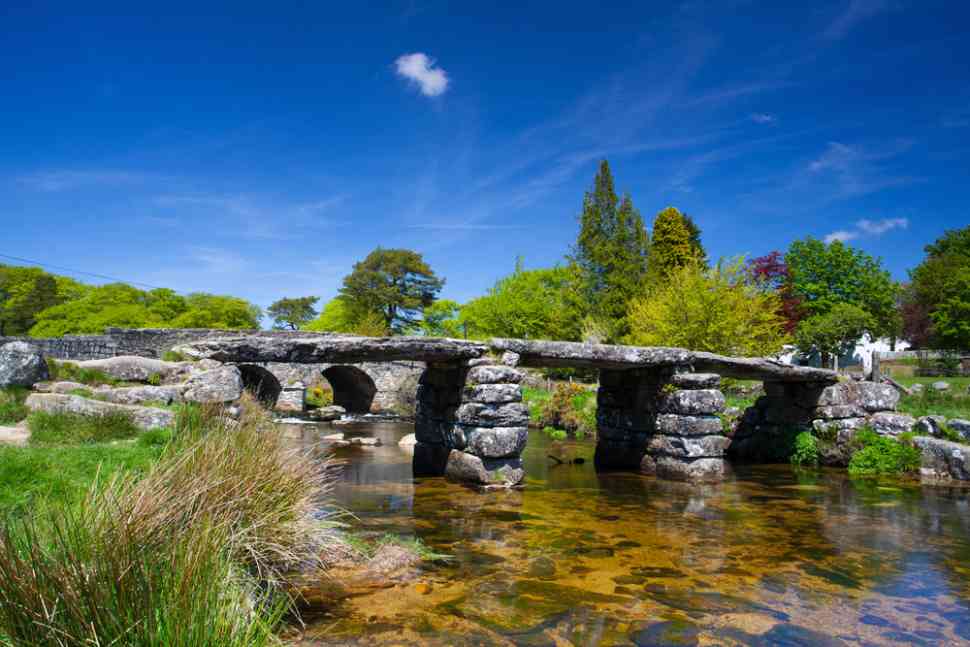 England has many attractions to visit. Some of these attractions are its National Parks. There are 15 national parks across England. These areas are protected because of their cultural heritage, diverse wildlife, and beautiful countryside.
There are clear boundaries and laws to protect nature and wildlife in England so everyone can enjoy them from present to future generations. The primary goal is for people to be able to constantly benefit from everything that nature has to offer without destroying it. The farms, villages, and towns that are adjacent to the National Parks are protected along with the landscape and wildlife.
England's National Parks are popular destinations for those visiting England as alternative rural and eco-tourism tourists. However, every year many tourists from all over the world visit them. In this article, we will therefore visit together the best and most impressive National Parks in England.
The Broads
The Broads is one of England's National Parks and the wider area and has over 200km of waterways. Broads National Park has over 25% of England's rarest wildlife. It is a quiet and peaceful area. In the National Park, you can see ancient monasteries, impressive windmills, and much more. Boating, water sports, hiking, and cycling can be enjoyed at Broads. Also, you can do birdwatching as there are nature reserves in the park and you can see all kinds of fascinating creatures.
The National Park covers 303 square kilometers in Suffolk and Norfolk. It is England's largest nationally protected wetland. The National Park is vital in terms of Ecology and biodiversity. Marshes and rivers provide incredible habitation for various plants and animals. You can go from London to the National Park by train, and the trip lasts only 2 hours.
Lake District
Now we talk abou a UNESCO World Heritage site located in northwest England. It is the largest of the UK's t national parks. If you are interested in walking and water, then the lake area is perfect for you.
There is so much to do to enjoy the Lake District. You can go hiking, cycling, and boating. You can go swimming and even picnic with your friends or family. In the Lake District, there are areas where you can try archery, go shopping, go exploring caves, learn some arts and crafts, and enjoy the traditional food of the area! You can go to the Lake District by train or bus from different cities in England.
Dartmoor
Dartmoor National Park is one of the best national parks in England. Those who love history will enjoy this park because they can admire the area's ancient monuments and medieval villages. Here you will be able to ride with beautiful horses. A trip to Dartmoor National Park is like walking back in time.
As with all of England's National Parks in Dartmoor, you have plenty of activities to do. From climbing to canoeing and horseback riding, you will definitely not be bored. There are many hiking like the Wray Valley Trail, various historic trails, Fernworthy, and many more. To visit Dartmoor, you need to take a bus from Exeter or Plymouth, which is closest to the park.
Peak District
If you want something extraordinary, then visit the Peak District. The Peak District National Park is excellent, and you will be delighted with your visit. You will admire majestic houses made of limestone. You will go hiking in Derbyshire; you will be able to go climbing, take part in bike races, and go horseback riding.
In addition, you can visit the picturesque villages, explore places to camp and walk on trails in this vast National Park. Finally, you can relax and have a picnic! To visit the Peak District, you can take the train or bus from various English cities such as Grindleford, Bamford, Matlock, Hadfield, and many others. Whatever National Park you visit, it will definitely be an unforgettable trip and an experience of a lifetime!
Have you read?
Overcoming Challenges in Remote Work Management: Lessons Learned from the Pandemic.
Kevin Modany Spotlights High-Achieving Executives' 10 Key Attributes.
Reimagining the Agency Holding Company by Tim Ringel.
Forecasting Cash Flow: The Insights Necessary to Maintain and Grow Business by Paul Henderson.
Why Your 401(k) Isn't Enough by Rajiv Nagaich.
---
Add CEOWORLD magazine to your Google News feed.
---
Follow CEOWORLD magazine headlines on:
Google News
,
LinkedIn
,
Twitter
, and
Facebook
.
---
Thank you for supporting our journalism. Subscribe here.
---
For media queries, please contact:
info@ceoworld.biz
---
Tags :
Chief Happiness Officer Insider
Chief Health Officer Insider
Chief Human Resources Officer (CHRO) Insider
Chief Inclusion Officer Insider
Chief Information Governance Officer (CIGO) Insider
Executive vice president Insider
External Director Insider
United Kingdom Insider