How To Become A Turkish Citizen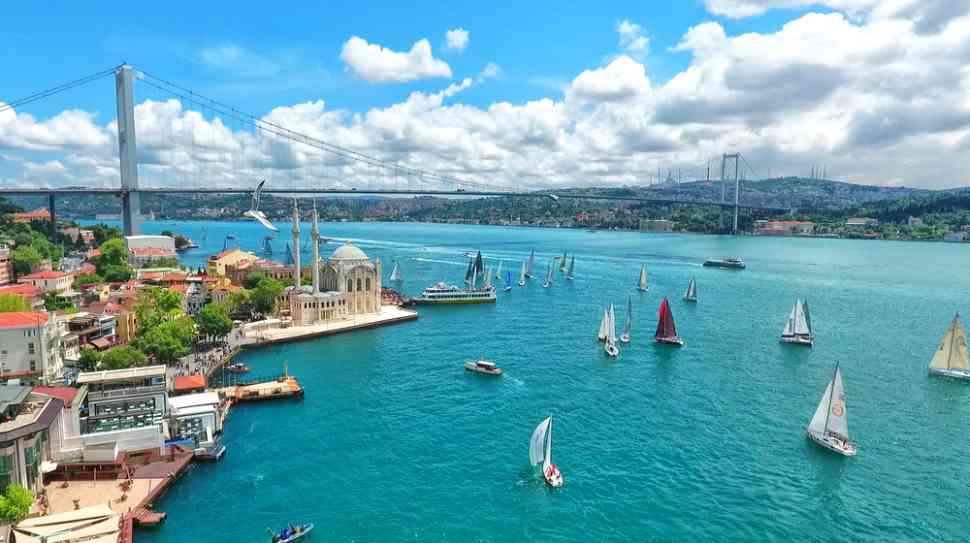 Turkey is a beautiful country to step into, bordered by three seas and marked by a blooming infrastructure. The nation is a popular tourist destination as it beholds numerous natural and artificial wonders within its geographical boundaries. Due to excellent facilities, connectivity, and key markets, Turkey has risen and become the first choice for all investors. So for all people who wish to acquire citizenship of the country, there are a few ways to do so. This article will discuss the critical points and benefits of acquiring Turkish citizenship.
Why Go For A Turkish Citizenship?
One of the prominent influencing factors about Turkish citizenship is it entitles the applicant to reside in the country permanently. Besides this, you can also have an E2 visa to the United States. While there is more than one process to obtain a Turkish passport, immigrants most often choose the real estate investment process. A total sum of $250,000 can be invested in properties that will be duly returned after 3 to 6 years.
What Are The Benefits of Turkish Citizenship?
Turkey enjoys a mild Mediterranean climate and is dominated by natural wonders, rich cuisine, and hospitable public. But the benefits offered by the country are wider than these. Turkish citizens get a chance to access over 111 countries across the globe, including Japan and Singapore. Residents of the country also enjoy dual citizenship and do not have to take exams in the language and history of the place. Moreover, the investment program does not oblige citizens to live in the country to enjoy citizenship status. Apart from the opportunities to move to the UK and the US and study in the universities for free, there are some benefits that lie in store for the people.
How To Get Turkish Citizenship by Investment?
Launched in 2017, the Turkish citizenship program's major aim was to attract foreign investment. Applicants are allowed to choose from different types of economic contributions and make significant investments. However, before you apply for citizenship, there are certain mandates which need to be met by the individual:
Applicants must have no trace or evidence of criminal record.

Citizens belonging to North Korea, Armenia, Syria, Cuba, and Nigeria should not participate in the program.

Turkish citizenship is granted to the investor's spouse and children under 18 years.

Parents can obtain citizenship only if they are financially dependent on the applicant.

Investments vary from the purchase of real estate, bank deposits, national securities, government bonds, and shares.
Other Ways To Obtain Turkish Citizenship
Apart from choosing the investment route, non-Turkish nationals can obtain citizenship through other means. These are:
Turkish Citizenship by Job Creation:

 Under this scheme, the applicant has to employ at least 50 people in the country.

Turkish Citizenship by Real Estate Investment in Tourist Centers:

 All foreign and legal investors who aim to contribute to the country's tourism sector can do so under this scheme. All you have to do is purchase real estate in major tourist hubs and centers.

Turkish Citizenship by Investment in Technological and Industrial Sectors:

 The Turkey Ministry of Industry and Technology also allows investors to contribute $500,000 in technologically advanced regions.

Turkish Citizenship by Fixed Capitol:

 According to new government regulations, the fixed capital amount for Turkey citizenship has been reduced to $500,000 from 2 million for new applicants.
Procedures and Time Frame For Citizenship Investment
Once all the investment is complete and the application documents, including certificates and translations, have been processed, there is a timeline of 120 days to approve the next process. After the given time frame, the citizenship documents are issued, and the passport application can then be submitted.
Have you read?
Going Beyond Mentorship: Sponsorship's Role in Hiring and Retaining Top Talent by Lisa Gable.
Critical Leadership Lessons we can Learn from Higher Ed by Dr. Joe Sallustio.
Highly-Paid Entertainment Chief Executives (Averaged $31.66 Million), 2022.
Bridging Language Barriers With Transcription: How Multilingual Transcription Services Are Empowering Global Communication.
Hot Stone Baths – A Quintessential Bhutanese Healing Experience by Veidehi Gite.
---
Add CEOWORLD magazine to your Google News feed.
---
Follow CEOWORLD magazine headlines on:
Google News
,
LinkedIn
,
Twitter
, and
Facebook
.
---
Thank you for supporting our journalism. Subscribe here.
---
For media queries, please contact:
info@ceoworld.biz
---
Tags :
Asia Insider
Europe Insider
Globalization Insider
Think Tank Insider
Turkey Insider
Wealth Insider