Top 10 Places To Travel In 2023 Worldwide And Why To Choose Them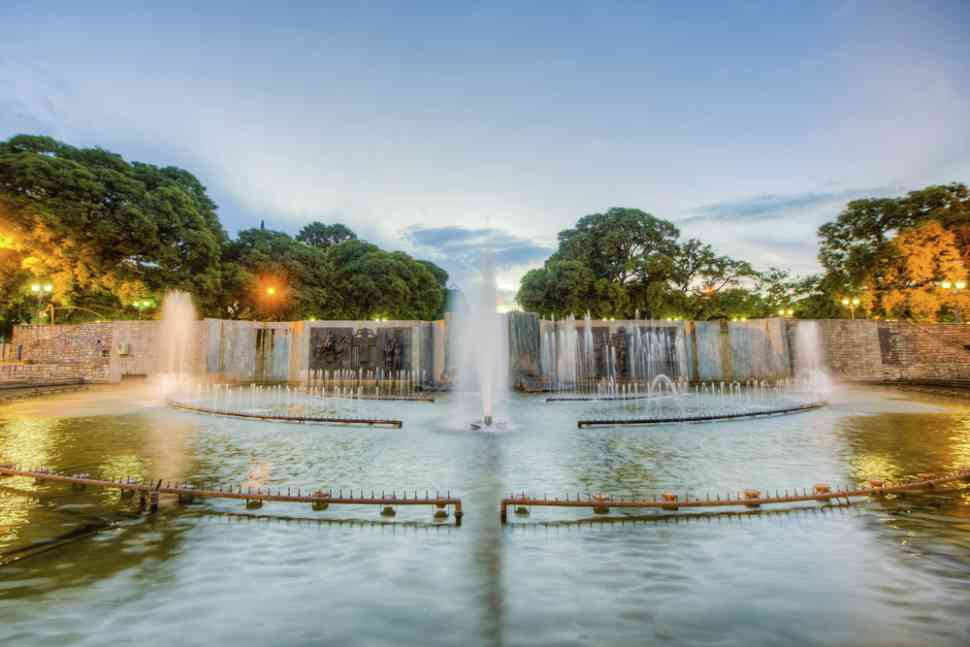 Are you in the process of completing your travel list for 2023? If so, we are here to help.
Turks and Caicos
Let's travel to the Atlantic Ocean, to a British Overseas Territory. Why visit this region? Because it is famous for its white sand beaches and turquoise sea. Choose one of the islands that best fits your expectations and spend some days in paradise. Some others may feel like they're shipwrecked on a desert island. You can engage in various outdoor activities, enjoy some wellness treats, and entertain yourself with local traditional events. This relaxing getaway will make you forget everything that may cause you anxiety.

Egypt
Egypt can offer you what you want if you are a history lover. Egypt has a long history, full of historical sights and places that will take your breath away with their imposingness. Giza Necropolis, the Great Sphinx, Memphis, Thebes, Karnak, and the Valley of the Kings put their signs in the region. A cruise on the Nile is a must. Still, you should not forget to walk around the region's major cities to buy traditional products and understand the culture of the residents.

Zamora, Spain
This place is the best choice for those who love Romanesque architecture. You will immediately become part of the city's history as you walk through its 24 churches, which date back to the 12th and 13th centuries. The Duero River goes over the city and gives it an ever more aesthetic atmosphere. Don't miss the chance to visit Zamora, which holds the title of the most Romanesque-style churches in Europe. A unique place for unique travelers.

Loire Valley, France
If you want to stay in a castle and pretend to be a prince or princess, or if you want to push your limits in outdoor activities, this is the place to be. New, unusual hotels and great restaurants can offer you anything you are looking for to lure you and make you a constant visitor. The environment is idyllic. You may think that you are the protagonist in a Walt Disney Company film.

Vienna
Vienna is a timeless destination that best fits those with artistic concerns. The Kunsthistorisches Museum, Vienna City Hall, St. Stephen's Cathedral, the Austrian Parliament Building, and the Vienna State Opera are some of the city's hotspots. The choice is yours as to which of the above you will visit first or if you will be satisfied with a walk through the major roads. For sure, you won't regret visiting Vienna.

Wales
If you want to stay in a forest hotel with wellness amenities like a sauna, look no further than Wales. This region is unique for relaxing getaways in nature while tasting some unusual foods in new restaurants that have opened lately. Certainly, the mountainous landscape and natural beauty areas will take your breath away and cause you to stay longer than expected.

Yucatán Peninsula, Mexico
If you are a food lover, this is a place to be. You'll be impressed by the colorful ingredients on your plate, and you can't wait to try them. All the food culture of Mexico will arrive at your table, making you forget everything you knew until now about Mexican cuisine. There are many more things to discover, but if you want to spend some relaxing days doing nothing but tasting new dishes, then this is the right place for you to be.

Galilee, Israel
Among the hills and valleys, you can choose to stay at one of the new-entry boutique hotels that attract visitors' interest. The place is unique, with many family businesses cultivating fruits, dairies, and wineries. In this corner of the earth, you will spend some relaxing days while learning at the same time how local farmers produce some of the most basic nutritional products. Of course, the region is known for the Sea of Galilee. According to religious beliefs, Jesus is said to have walked on water.

Kenya
"Safari," a word that best fits this region and "sparks" visitors' imaginations. Try new experiences, live like the locals, and taste the region's cultures and everyday life. A memorable trip is worth taking some time away from your business schedule. Nairobi, Mombasa, and Lamu. Which option will you select?

Mendoza, Argentina
Why visit Mendoza? If you are a fan of red wine, then you should visit this region. You will find many museums and incredible buildings and walk through picturesque streets learning about the region's history and culture.
Have you read?
How Pricing Can Drive Your Business by Mark Stiving.
Why Staying Active on LinkedIn Benefits Your Business — and How to Do It by Scott Scully.
Local Online Marketing Tips that Work for All Businesses by Lisa Nichols-Jell.
Book Review: Understanding Organizations . . . Finally! Structuring in Sevens, by Henry Mintzberg.
5 Elements for Successfully Closing Your Next Investor Pitch by Ashish Arora.
---
Add CEOWORLD magazine to your Google News feed.
---
Follow CEOWORLD magazine headlines on:
Google News
,
LinkedIn
,
Twitter
, and
Facebook
.
---
Thank you for supporting our journalism. Subscribe here.
---
For media queries, please contact:
info@ceoworld.biz
---
Tags :
Chief Creative Officer Insider
Shadow Director Insider
Trustees Insider
Vice Chairman Insider
Vice Chairwoman Insider
Vice president Insider