Can Artificial Intelligence Defeat Heart Disease?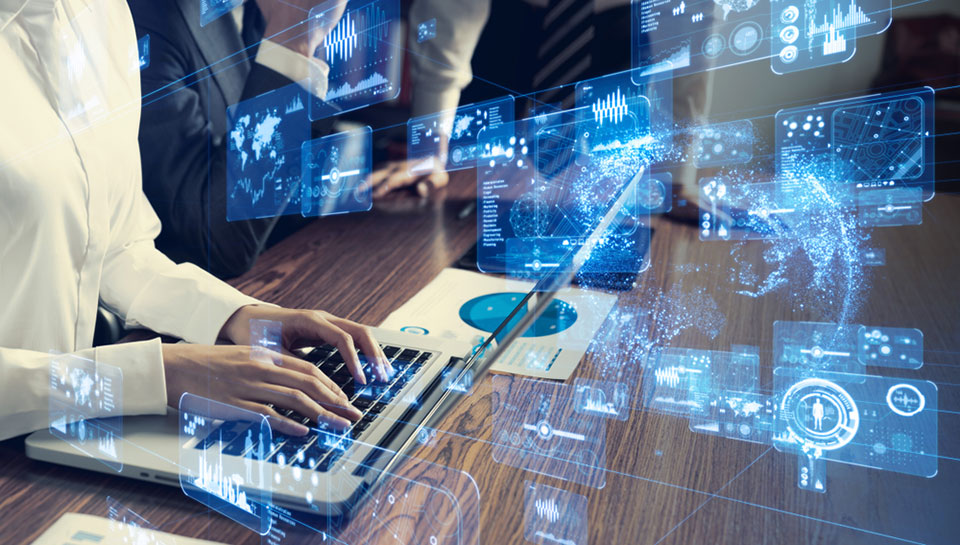 The progress of health care throughout history can be measured by innovations. Vaccine developments, new therapeutics, and life-saving medical devices have all played a critical role in drastically moving the needle to improve the quality of care available to people, saving lives and money. Technology, a key driver of innovation in recent years, has spurred countless improvements, both at the bedside and on the administrative front. 
Sensors and wearables have democratized care by allowing individuals to track their daily health at home, helping to identify issues faster. Technology has also made sharing information easier. For example, picture archiving and communication systems (PACS) store medical images digitally, removing the physical and time barriers of hard copy films. PACS has streamlined the transfer of images and reports from doctor to doctor, made remote reviewing and reporting possible, enhanced workflows and reduced costs.  
Despite these advancements, one thing that has remained constant is that heart disease remains the leading cause of death for both women and men. According to the CDC, 659,000 people die of heart disease annually – accounting for 1 in 4 deaths. One of the contributing factors is that heart disease is often missed or overlooked because the commonly used diagnostic tests are inaccurate, slow or even influenced by implicit biases. Solutions to these problems aren't simple, but the use of artificial intelligence (AI) may be the key to defeating heart disease in the future. 
The Role of AI in Diagnosing Heart Disease
The application of AI and specifically "deep learning", a method that trains computer algorithms on large quantities of data, have rapidly advanced many fields such as voice and facial recognition, self-driving cars, and smartphone cameras. 
More recently, AI has been applied to the field of medical imaging given its particular strength in learning from images. Across several health conditions, AI has greatly enhanced imaging diagnostics, helping physicians interpret findings and identify avenues of care. A recent analysis of medical imaging studies comparing the diagnostic performance of deep learning models and health care professionals showed that AI correctly diagnosed disease in 87 percent of cases compared to physicians correctly identifying the same diseases with an 86 percent accuracy rate. The specificity for deep learning algorithms was 93 percent, compared with humans at 91 percent.
In terms of heart disease, a lack of blood flow caused by a plaque narrowing in the coronary arteries is ultimately what brings about symptoms like chest pain, and a sudden plaque rupture and blockage of blood flow is what causes a heart attack. While some information about plaque can be obtained through non-invasive imaging tests, the gold standard for obtaining blood flow information is for patients to undergo an invasive procedure which has inherent risks.
The good news is that AI can change this paradigm by helping physicians get a complete picture of a patient's coronary disease. Today, leading heart centers across the US are using a technology that leverages deep learning on images from a routine CT scan to create a virtual 3D model of a patient's coronary arteries. The virtual model provides physicians with highly accurate information about blood flow that helps them better understand the severity of disease and map out a treatment plan without having their patients undergo an invasive procedure. Using this AI technology ensures more efficient management of care as initial assessments are more accurate, leading to quicker diagnoses and a path to effective therapies sooner, helping to save time and lives.
In the future, this 3D digital model will incorporate information about plaque – how much there is, the type of plaque it is, and what forces are being applied to each plaque which may cause rupture and  heart attack – to help physicians understand a patient's risk. By coupling the insights about plaque and blood flow together, physicians will be able to accurately and efficiently manage patients across the spectrum of heart disease.
As deep learning benefits from being trained on large data sets, the algorithms used in this technology have been trained on millions of CT Images and studied and validated in thousands of patients. What makes deep learning so powerful is that it can continue to be refined and improved at appropriate intervals by training the algorithms with new images, expert corrections, or data from invasive methods. AI also can help improve objectivity as heart images are assessed without an awareness of the patient's sex, race or nationality. Every human's heart is measured equally. These factors make it possible to continue to enhance product performance and develop new applications to treat a broader range of disease and patients. 
What Will Move the Needle in AI
Despite already being deployed for many years, the use of AI in health care is still in its infancy. The future of the technology is bright and has near limitless potential but as business leaders, we need to create conditions that make it easy to adopt AI-powered technologies. 
On the product development front, it's important for companies to make the technology easy to access and use for doctors and patients, while always upholding high quality standards. Quality is paramount in health care, so companies should consider how to ensure quality control by employing methods such as combining AI and people in a service or incorporating human review of data. 
Relatedly, insurance companies need to cover and reimburse proven AI technologies. Doctors won't recommend tools that are out of reach for patients financially. Health care innovators need to invest resources to make sure tools are reimbursed, and that cost is not a concern for patients.
Previous achievements in health care have been a result of leaders taking risks and thinking of out-of-the-box solutions to observed problems. It will take similar levels of commitment and big thinking in the health care space to see artificial intelligence utilized to its highest, life-saving potential. AI may not defeat heart disease completely, but it can certainly play a role on the frontlines with health care providers in ensuring that heart disease is no longer the leading cause of death in the future.
---
Written by John Farquhar.
# Best CEOs In the World Of 2022.
# TOP Citizenship by Investment and Residency by Investment Programs, 2022.
# Global Passport Ranking, 2022.
# The World's Richest People (Top 100 Billionaires, 2022).
# Best Novels to Read of 2021.
# Economy Rankings: Largest countries by GDP, 2022.
---
Add CEOWORLD magazine to your Google News feed.
---
Follow CEOWORLD magazine headlines on:
Google News
,
LinkedIn
,
Twitter
, and
Facebook
.
---
Thank you for supporting our journalism. Subscribe here.
---
For media queries, please contact:
info@ceoworld.biz
---
Tags :
Chief Culture Officer Insider
Chief Medical Officer Insider
Chief Quality Officer Insider
Chief Research And Development Officer Insider
Financial Directors Insider
General Counsel Insider