South Africa – All You Need To Know Before You Visit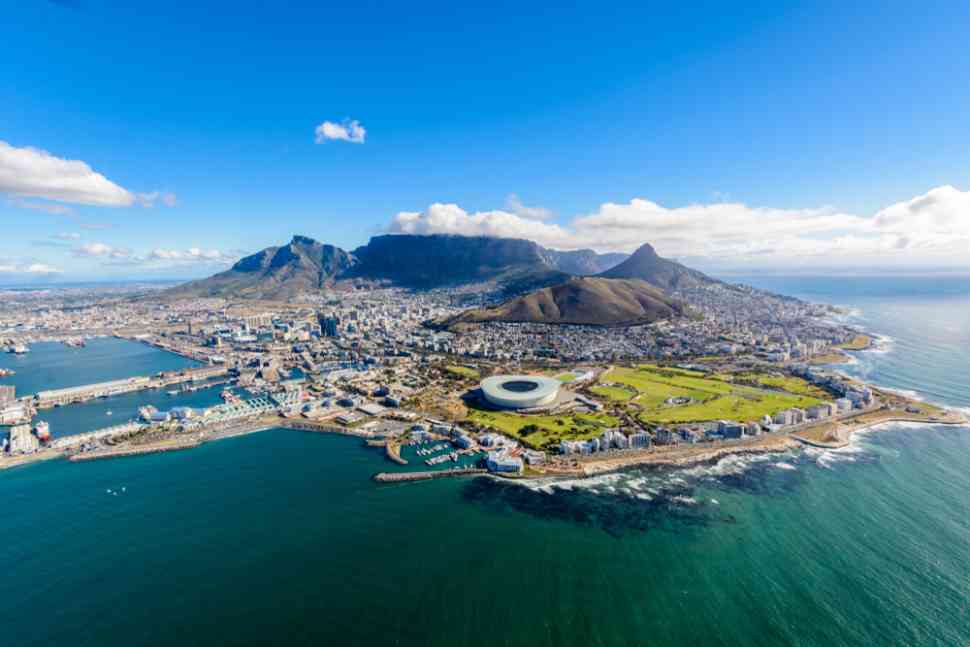 The African culture, the colors and the mentality of the people, and how they maintain and love their traditions are all admirable. Today we will give you a glimpse of how life is there and how you can experience it as a tourist.
When to go and when to see animals
Υou can visit South Africa at any time of the year, except for the Christmas season perhaps, during which domestic tourism is very high. The seasons are unique. Summer, which is quite warm, starts in November and lasts up to March. The weather is moisture, and the rains are heavier on the eastern coasts, where the climate is almost tropical. The winter -which is from June to September- is cool, with few drops of rain and a clear atmosphere. Keep in mind that it is freezing in the evening hours in the desert and the Eastern Highlands, where it can also snow. Spring is from September to November and autumn from April to May. These are the best seasons with ideal temperatures across the country. For the observation of animals, the best season is winter due to less vegetation and drought that causes animals to gather near the small lakes of water. From August to September is the time when wildflowers bloom in the desert, and crowds of tourists gather for this unique spectacle. In these months you can also see whales In Hermanus, without even having to get on a boat. At this time, they come very close to land. The famous Kruger Park is practically the jungle of South Africa. It is a huge area as big as Israel and going for a safari there will be better than you think.
You can visit another country while you are there
If only one country is not enough for your trip, you can visit Lesotho, the enclosed – from South Africa- country, which is at a high altitude and has many attractions. Impressive waterfalls and mountains with lush vegetation are some of what you can discover there. You can choose skiing or hiking depending on the area you choose to make your trip to.
A glimpse on the streets
In general, Johannesburg as a city is not the most beautiful place you will see. It is actually a simple city. But there are many parks and places where you can enjoy being close to nature. The same applies to Pretoria, the capital, and Cape Town. In the meanwhile, the houses in the good neighborhoods that 10% of white people live in are incredibly luxurious. Swimming pools and huge gardens are in every house. Houses have huge fences and permanent guards on the front door. The incredible nature and the inconceivable houses in the city will stay in your memory forever. Unfortunately, the humble 90% of the population has a simple railing outside of their houses.
Moving to Johannesburg and Cape Town
Johannesburg is a little wild, so one has to be careful. The criminality is so great that a white person cannot walk down the street, except in certain neighborhoods or the vast malls. But the incredible thing about this place is that there is no public transportation. In fact, most people move around in some white vans, the "black cabs," as the white people there call them. The ticket for those is about a dollar, so again the poor part of the population cannot afford them—the rest who do not have money even for the "taxi" move everywhere on foot. So, don't be surprised if you are 2 hours outside of Johannesburg by car and see people walking in the middle of nowhere. Cape Town is much more touristy and less dangerous so you will probably not have a problem.
Our origins as humans
In the inconceivable Cradle of Human Kind museum, you will learn that the first man lived in South Africa. We all started from there and then went to Asia, from there to Europe and finally to America. Seeing exactly what our ancestors were like and learning how we got here today is definitely something you will never forget.
---
Add CEOWORLD magazine to your Google News feed.
---
Follow CEOWORLD magazine headlines on:
Google News
,
LinkedIn
,
Twitter
, and
Facebook
.
---
Thank you for supporting our journalism. Subscribe here.
---
For media queries, please contact:
info@ceoworld.biz
---
Tags :
Founders Insider
General manager Insider
Independent Director Insider
Inside Director Insider
Manager Insider
Nominee Director Insider