5 Tips For Trading In European Market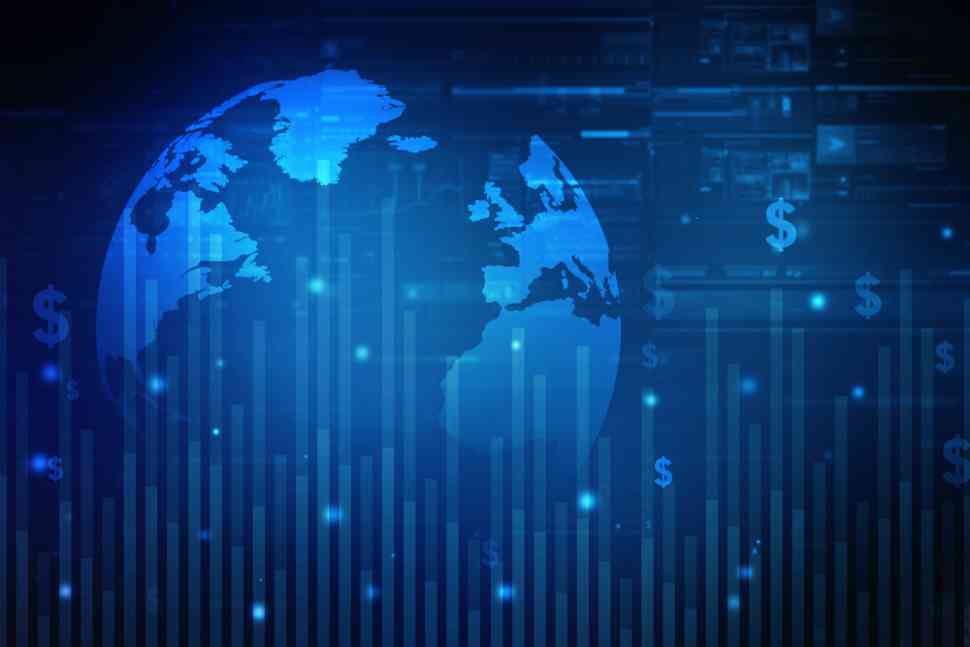 Business graph on globe background
Many investors invest domestically, but there are quite a few who are willing to up the risk game by investing internationally. In order to diversify the portfolio and effectively spread out the risks, you should consider shortlisting stocks of prominent capital markets – and the European market makes up for an excellent choice.
The European market is highly well-developed, has indisputable sway over international affairs, and houses the world's leading companies, which are not going anywhere anytime soon. Moreover, despite reeling under the pressures of the pandemic, the region is slowly but positively recovering. With the recovery are coming several opportunities to tap. However, despite the favorable landscape, there is something you should take into account; a few fundamentals before investing in the European market.
Let us take a look at those fundamentals:
Understand the European Market first
Before you jump on the bandwagon, you must understand how the European market works. The first thing you must know is the STOXX Europe 600. Also called STOXX 600, it is a stock index that covers as many as 17 European countries and is a representative of the European markets. If you want to analyze the stocks and the associated companies, you must note this index. Once you get a hang of this, you should channel your focus on the contemporary conditions of the market, as the pandemic affected the European economy quite devastatingly.
There are numerous stock exchanges for you to consider
An added advantage of trading in the European market is the availability of numerous exchanges. The diversified nature of economies in the region provides investors with a wonderful chance to strategize and diversify their portfolios. To name a few, you should consider Euronext, the largest exchange in the region, SIX Swiss Exchange, Nasdaq Nordic, Tirana Stock Exchange, Eurex Exchange, and Budapest Stock Exchange. You will have to do your own research to be able to determine where you should invest. But, now you know there is plenty of fish in the sea.
Europe is home to many blue-chip companies.
The financial distress that the pandemic brought to Europe is undeniable, but several reports show that the road to recovery is steady and long-term. As an investor, you would want to pool your money where there is potential to reap the most. Blue-chip companies, thus, become the first option. A blue-chip company is one that is well-reputed and well-capitalized. Among the top 100 stocks by market capitalization, many of them are European. These companies include the juggernaut Nestlé and Novo Nordisk.
Find the right broker
Since you are stepping into an international market, you will have to take extra caution before you do anything. The European market, as I have already mentioned, is as big as it can get. You cannot possibly keep track of everything that transpires in the market at large. So, you should hire a good broker who can provide you access to different markets in the region, has a well-established reputation and is armed with the right tools to ensure that your money isn't going to waste.
Don't risk it all
Knowing an international market takes time. You may be a seasoned investor in your country but that doesn't mean there is no need to exercise caution. It would help if you took time before you risk it all. Many investors get enchanted by the prospects of dramatic profits from a highly developed capital market like Europe's and end up making hasty decisions. Patience is what you must keep close to your heart at all times and ensure that professionals and independent research guide you before anything else.
---
Add CEOWORLD magazine to your Google News feed.
---
Follow CEOWORLD magazine headlines on:
Google News
,
LinkedIn
,
Twitter
, and
Facebook
.
---
Thank you for supporting our journalism. Subscribe here.
---
For media queries, please contact:
info@ceoworld.biz
---
Tags :
Founders Insider
General manager Insider
Independent Director Insider
Inside Director Insider
Manager Insider
Nominee Director Insider