Why a staff member on $50k is worth a $1 million to your business. This is not a joke.
If you had an investment property worth a million dollars, you'd take good care of it. You'd paint the walls, fix the broken window, mow the lawn and more.  If you had a staff member worth a million dollars, you'd take care of them too, wouldn't you? You'd care what they thought, invest in them, try to bring out their best.  Because the reality is, if you have a staff member on your team, and you're paying them more than $50,000 a year, they're actually valued at $1 million dollars a year.  'How does that work?' I hear you ask.
If you were to borrow one million dollars from a bank, at 5% interest, you'd pay back $50,000 in interest per year. So, for every $50,000 you spend on wages, that converts to one million in capital value, which means if one staff member is paid $50,000, they are actually worth $1 million to you. 
If you were responsible for maintaining a million-dollar asset, would that change the way you treat that person?  That's how valuable a $50,000 wage earner is to you.  Now you know how much each staff member is worth, does that change the way you see them? It should.
Here's a few tips on how to firstly, pick the right people, and secondly keep them:
Hire slow, fire fast
When hiring new staff, especially for important roles, I conduct multiple interviews with applicants before I offer them a job and ask them a wide range of questions (not necessarily related to the job at hand) before I make a decision.
Very few job interview processes can truly reveal a person's character. Having a meal with them can.  Breaking bread at a dinner table often reveals the underlying nature of a person. This may seem superficial or flippant, but it's not. I don't judge them, I'm just noticing them, and the mosaic of who they are begins to form and a clearer picture of who this person is emerges.  The meal may only last an hour but it reveals more than a week of formal interviews ever could.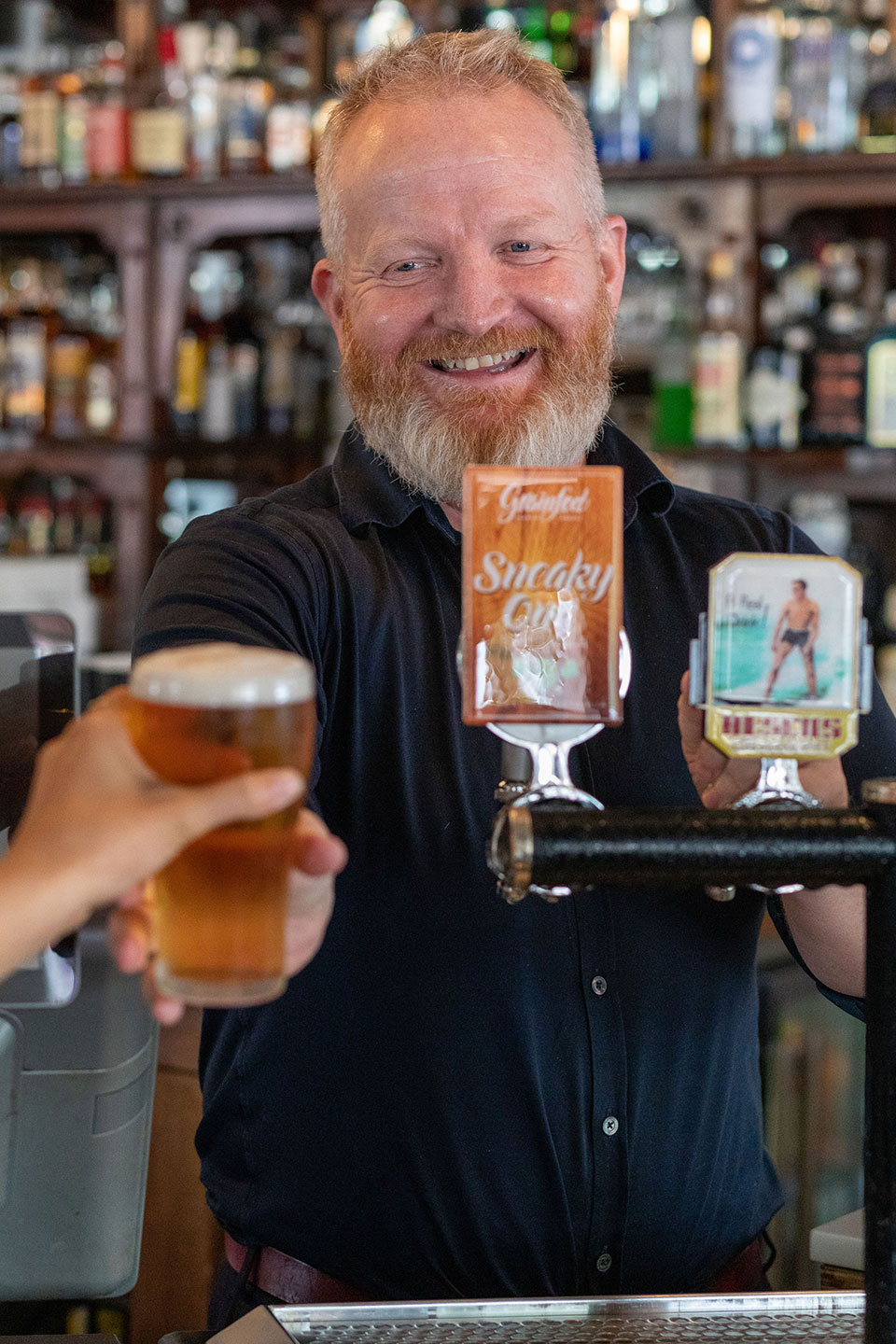 Check their references 
This sounds obvious but you'd be amazed at how few employers read resumes thoroughly, or ask to speak to referees. If you're to minimise the risk of making a bad hire, you must do all that.  But I also look for the gaps on their resume and ask them what they were doing in that time. These are the gaps I am most interested in as it tells me what they don't want me to know.
Tell them the 'why' behind the 'what'
Now you've found good staff, you want to keep them. Good staff will always be head hunted so you need to be on your A-game to ensure they stay loyal to you. 
Firstly, get them involved in your decision-making process so they understand the 'why' behind your thinking.  Ask for their advice, listen to what they suggest, take it seriously and provide them with the resources they need to get the job done.  More importantly, agree on the outcome you're seeking, and let them achieve it in their own way. When your team are clear on the 'what' and the 'why', they will take care of the 'how' and deliver you a result that far exceeds what you could have expected if you'd told them how to do it.
Share the success
I often get asked how I keep my staff so loyal.  I work at it but there's some basic strategies you can implement that make it easier to achieve. For example, when I hired my Marketing and Operations Manager, I offered her a share in the business via the framework known as Employee Stock Options Programme (ESOP).  I don't offer it to everybody on the team obviously but when I find good staff who have a role to play in the oversight of the entire portfolio, it makes sense to incentivise them to work hard and stay loyal.
I've learnt from bitter experience that getting people out of your business is harder than getting people in so it makes sense to spend a little time up front getting the right people. Then, once you've got the best team possible, spend a little time to work out how you can keep them there. It takes time and effort but the rewards far outweigh the cost.
---
Written by Stephen J. Hunt.
Have you read?
# 5 Steps to optimise your energy.
# The 4 elements that make up the ecosystem of a team.
# The future of work: What workplace trends are on the rise?
# Best CEOs In the World Of 2022.
# TOP Citizenship by Investment Programs, 2022.
# Top Residence by Investment Programs, 2022.
# Global Passport Ranking, 2022.
---
Add CEOWORLD magazine to your Google News feed.
---
Follow CEOWORLD magazine headlines on:
Google News
,
LinkedIn
,
Twitter
, and
Facebook
.
---
Thank you for supporting our journalism. Subscribe here.
---
For media queries, please contact:
info@ceoworld.biz
---
Tags :
C-Suite Leaders Insider
Chief Culture Officer Insider
Chief Medical Officer Insider
Chief Quality Officer Insider
Chief Research And Development Officer Insider
Corporate Directors Insider
Financial Directors Insider
General Counsel Insider