10 Most Expensive Cycles and Why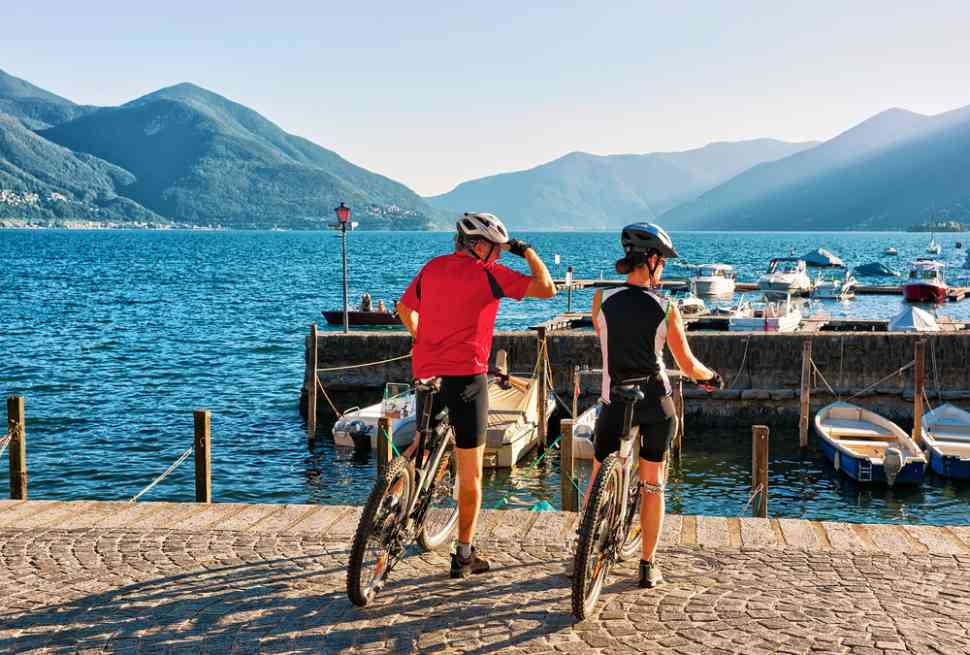 A couple riding their bikes
Like all other items, bicycles have also become synonymous with luxury in these recent years. From precious stone embellishments to attractive designs, there are tons of cycles that are considered a status symbol for their cost alone. So, let us take a look at some of the expensive two-wheelers and the reason behind their high price tag.
24K Gold Extreme Mountain Bike
Price: 1 million
Specifications: 24K gold and 600 black diamonds
The 24K Gold Extreme bicycle is considered the most expensive by today's standards. Studded with gold 500 sapphires and 600 black diamonds, the cycle also includes a gold-plated water bottle. Every bike bears the logo of THSG (The House of Solid Gold) which makes kicks up the luxury tag to a few notches.
eRockit Electric Assist Bicycle
Price: $44K USD
Specification: No separate handle or acceleration paddle as a motorcycle
Featuring a battery that can last up to 10 years, this bike is also regarded as a human-hybrid machine. With a total weight of 100 kilograms, this cycle has a stunning design that makes it look appealing in every way.
Trek Butterfly Madone
Price: $500K USD
Specification: Real Butterfly Wing on frame and rim
The cycle has drool-worthy looks which can set the onlooker's heart racing. Despite its hefty price tag what steals the show is the use of real butterfly wings to increase the beauty of the bike. Luckily, only a few people can afford this masterpiece.
Montante Luxury Gold Collection
Price: $46k USD
Specification: Leather saddle, road brakes, and traditional dynamo
With an impressive design and leather saddle, this women's bike will surely etch its place in your mind. Among the countless features it houses, the cycle stands out for its traditional dynamo, road brakes, and expensive metals that raise its price to $46k USD.
Trek Yoshimoto Nara
Price: $200K USD
Specification: Cartoon theme, flying UFO, and Livestrong logo
What makes Yoshimoto Nara different from the other bicycles on the list is its cartoon theme. The bike is designed by many famous artists and was ridden by Lance Armstrong during one of the "Tour De France" races.
Chrome Hearts X Cervelo Mountain Bike
Price: $60k USD
Specification: CH motif plugs, leather seat, silver cross, and artwork
This charming bicycle has a workhorse efficiency along with highlighted CH motifs and a silver cross on the seat. Apart from this, the collaboration between Canadian manufacturer Cervelo and jewelry designer Chrome Hearts makes this cycle worth the extravagant price tag.
Kaws-Trek Madone
Price: $160k USD
Specification: Chomper teeth design on frames and rims
This is the third bike on our list that shares its history with Lance Armstrong. Kaws-Trek Madone stands out for its excellent aerodynamics, splendid accessories, and chomper teeth design. These all together are the reason why the bicycle bears such an astronomical value.
Rare Tiffany & Co. Silver Mounted Lady's Bike
Price: $70k USD
Specification: Studded with Gold and Diamonds
As the name suggests, this bicycle was made by the reputed jeweler Tiffany and Company in 1890. Adorned with carved ivory handles and plush leather seats, the bike is the epitome of luxury in every way.
Auramania Crystal Edition Gold Bike
Price: $114k USD
Specification: 24k gold plating along with Swarovski crystals
Thanks to its gold-plated frame, wheel spokes, and Swarovski crystals, this beauty has a commanding price of $114,000. Designed by the French company Auramania, the cycle features leather grips along with a badge that displays the limited edition number.
Trek Madone 7-Diamond
Price: $75k USD.
Specification: Embellished with diamonds and has a spoke pattern
With precious embellishments and eye-catching design, this cycle is a true beauty in every way. What sets the model apart from the rest is a Diamond-7 emblem styled in a spoke pattern that in every way beautifies its appearance further.
---
Add CEOWORLD magazine to your Google News feed.
---
Follow CEOWORLD magazine headlines on:
Google News
,
LinkedIn
,
Twitter
, and
Facebook
.
---
Thank you for supporting our journalism. Subscribe here.
---
For media queries, please contact:
info@ceoworld.biz
---
Tags :
Chief solutions officer Insider
Chief strategy officer Insider
Chief sustainability officer Insider
Chief technical officer Insider
Chief Technology Officer (CTO) Insider