Ph.D. Myths You Should Totally Not Debunked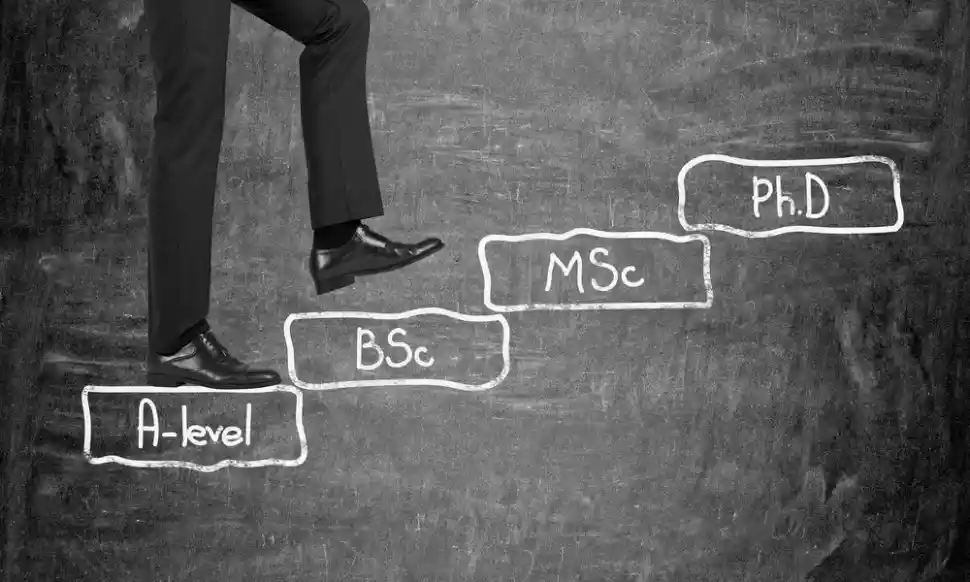 Man climbing towards Ph.D.
In simplest terms, a Ph.D. is a commitment. You cannot relegate it to the position of a mere 'task' that you must fulfill to gain a degree. No. It is about making a pact with yourself that you shall engage in quality research and contribute to the scholarship to the best of your capabilities. Of course, not many consider this seriously, and those who don't, often end up failing their PhDs. However, that being said, doing a Ph.D. is not academic drudgery; it is a necessity for your welfare and the welfare of society.
Unfortunately, the virtue of doctoral degrees is often attacked and damaged by misconceptions. Many of these myths or misconceptions are often drawn from personal experiences and cannot be effectively generalized. What, nevertheless, does happen is the growth of doubt and fear among the existing and potential candidates of doctoral degrees!
You should read about those myths below and do away with any misguided notion which you may have developed but left unaddressed.
You need to have As in your academic career to do a Ph.D.
My father was a Ph.D., and he'd often get asked whether a Ph.D. is only for those with a proven academic record. Admittedly, it is relatively less challenging for such candidates, but that does not mean that doctoral degrees are exclusive for them. I have known so many candidates who didn't get As in all sets of papers but managed their doctoral commitment as well as those who got As. You will have at least three years to invest in Ph.D. and the time can be effectively used to nurture the skills you think need polishing. Anyone can do a Ph.D.; you just need to have the right kind of determination to make a difference.
You have to necessarily invent a new idea
Many Ph.D. scholars, especially those in Humanities and Social Sciences, apprehend that they may not be able to find anything new to add to the existing scholarship. You don't have to compulsorily find something novel, something unheard or un-experimented to be able to finish your Ph.D. No. What you need to do is to develop research that makes a quality addition to the existing scholarship, if not new. You may have taken interest in an area already researched, but can pick up a sub-area to investigate and 'discover' new perspectives to it.
You will always have a problem with your supervisor
Oh, god, if only I got a penny every time somebody told me that! I won't deny that a bad supervisor can really make you want to choke yourself. But, it is not the norm! Generally, the fault lies with the scholars who don't do their research right. Most scholars do not research about the faculty members in the concerned department, do not consult prospective supervisors personally, or make a proper suggestion of the supervisor to the academic department. You will have to do a thorough background check to determine who suits you and your area of interest the best. Of course, you may still wind up with an obnoxious supervisor but the chances of that happening dwindle drastically upon due diligence.
A Ph.D. does not give you an edge
It is wrong to think that a doctoral degree won't take you anywhere. It won't take you anywhere if you completed it half-heartedly. The research world only considers and acknowledges those who have made a substantial contribution and unless you are one of them you will be sidelined. So, yes, you won't get an edge in such circumstances. On the other side, a good Ph.D. will allow you to get preferential treatment in academia and research. You may have to start fresh in most-entry level jobs as they require only a first degree, but your Ph.D. will allow you quicker progression in your career than others.
You won't have a life
I understand that a Ph.D. comes with a really hectic schedule. You will usually be occupied throughout the coursework but that does not mean you won't get any time off. Moreover, it mostly depends upon how you structure your daily life. I have known young scientists beating a hectic schedule through efficient time management and planning. They make arrangements with friends, relax at home, socialize with family, go on trips, and whatnot. I won't deny that these chances won't come as often as you may ordinarily expect but they do happen.
Track Latest News Live on CEOWORLD magazine and get news updates from the United States and around the world. The views expressed are those of the author and are not necessarily those of the CEOWORLD magazine.
Follow CEOWORLD magazine headlines on:
Google News
,
LinkedIn
,
Twitter
, and
Facebook
.
Thank you for supporting our journalism. Subscribe here.
For media queries, please contact:
info@ceoworld.biz