On the Relevance of Diversity in Higher Education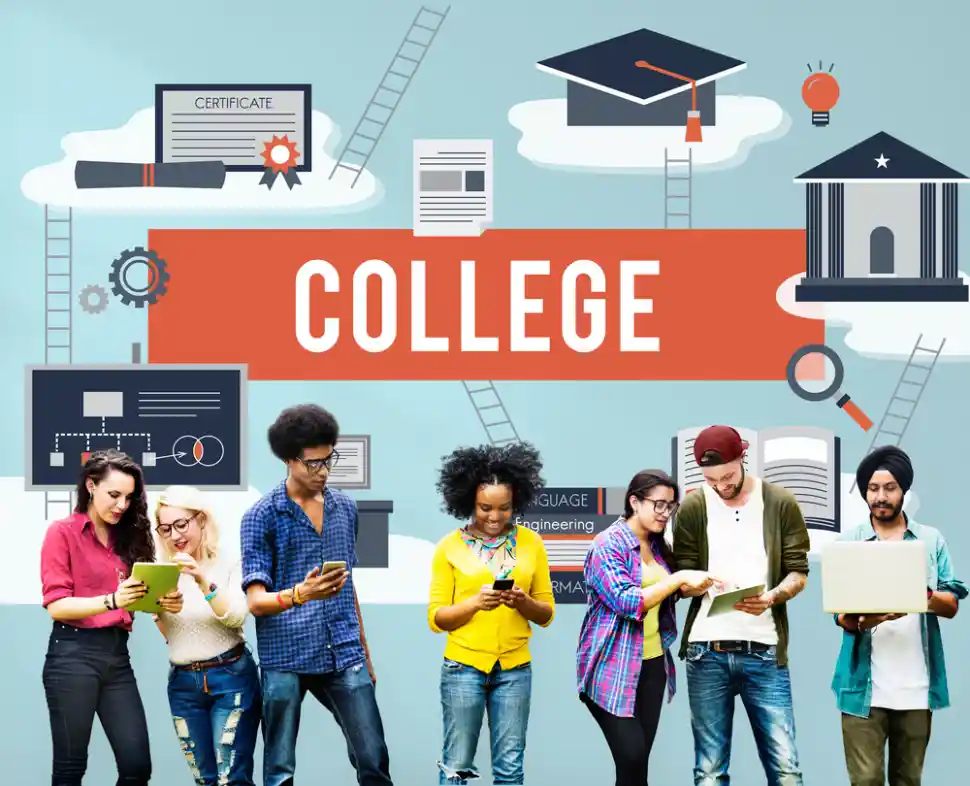 Students of various nationalities working together
Gone are the days when education was just a privilege of the elite. Ignorance thrived as the doors to knowledge were kept shut by those who feared an educated public setting. Today, access to information is being treated as a constitutionally protected fundamental right across the globe and is associated with the universal freedom of speech and expression. Education is a vital tool to gain information about the world, and Higher Education sets the bar high for those who become a part of it.
Segregation and/or exclusion has been a historical fact, and in many parts of the world, it still persists. In conservative nations, women and LGBTQs are denied access to education let alone higher education. This causes higher education to be highly monochromatic when it should be colorful. Everyone is entitled to participate in the development of society through higher education and diversity remains an indispensable tool for the same.
In this article, I would give you a glimpse into the benefits of diversity in higher education. We must understand that the graduates of higher education go on to build and re-build human societies, and a better representation is achieved through healthy diversity.
An Opportunity to step outside the bubble
Unfortunately, segregation is often indoctrinated since early childhood. Conservative parents forbid their children from associating with certain kinds of people they consider a 'bad influence'. As a result of this, children do not get the right room to acquaint themselves with the different identities of humankind. In universities, parental control is limited and the child is free to explore and learn. You will get many chances to get to know those people you were told were different from you. For example, you cannot understand the problems faced by the African American community unless you actually get down to deal with them personally. Universities, therefore, offer a fertile ground to socialize and burst the bubble.
Improved cognitive abilities
Studies show that those amenable to interacting with people from culturally varied backgrounds have better cognitive abilities. Once you are put in touch with racially and culturally different people, your mind is bombarded with new information. In a university setting, you are anyway part of a bigger discourse where information keeps coming in and going out. For example, there are differing views on euthanasia across different cultures. Those who come from backgrounds where life is sacred and absolutely inviolable would be most likely hesitant about the legalisation of euthanasia. These differences will encourage you to investigate from myriad perspectives which will ultimately improve your analytical skills.
Learn better communication skills
I think it is quite understandable why diversity in universities encourages better communication skills. Let us understand with the help of an example. Let us say you have been assigned to work on a project with a Japanese exchange student. You are from Canada which, in contrast to Japan, does not have many social protocols to observe. When you are working with the exchange student, you cannot be reckless and go about being disrespectful of his social and personal space. The Japanese culture has layers of formalities before they cozy up to you; simply, they are reserved. So, you will inevitably end up tweaking your conversational habits so that there is a balance. Hence, the more you handle diversity, the more diverse your communication skills will be.
Well-equipped to handle workforce
There will come a day when you leave the university and join the workforce. Workforces are largely diverse. You may have your own reservations about certain cultures or people but that will never be considered a proper reason at your workplace. You have to be a team player and must not cherry-pick on who you want to work with. Things would be easier if you take advantage of the diversity at university, interact with all kinds of people, shatter your own stereotypes, and start knowing how the world works. Once you have had enough experience with a good range of people, you will find yourself highly amenable to working in diverse workplaces with fewer or no adjustment issues. So, if you want to have a thriving career, then you will have to tap on the diversity offered at higher education.
---
Add CEOWORLD magazine to your Google News feed.
---
Follow CEOWORLD magazine headlines on:
Google News
,
LinkedIn
,
Twitter
, and
Facebook
.
---
Thank you for supporting our journalism. Subscribe here.
---
For media queries, please contact:
info@ceoworld.biz
---