Hybrid Work Teams Shape the Future of Digital Marketing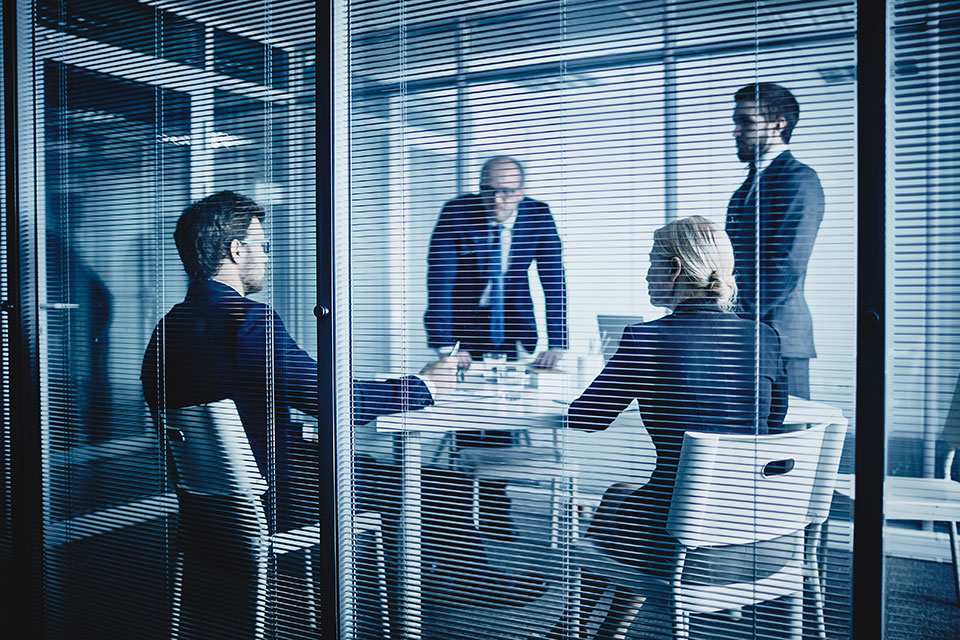 Modern marketing has changed and tied together branding and PR as close cousins versus the distant family relationship they previously represented. Adding hybrid and work-from-home models disrupted old-school marketing practices even further. Work life for employees has become more like the lives of entrepreneurs. Efficiency now relies more heavily on resiliency in the remote work world.
All the lines have been blurred.
Marketing is a marriage between art and science, with no level of hierarchy – a hybrid. Both approaches are necessary for the best outcomes. The future of work is hybrid, as reported by nine out of ten organizations in a survey conducted by McKinsey. Crowded in-house conference rooms, multi-department meetings, and long face-to-face marketing strategy sessions are no longer the norm.
While many companies have committed to a future of hybrid and remote work options, a few companies are anxious to get employees back to the office. Apple is asking employees to return to the office three days per week but will allow two days per week work-from-home with an additional two weeks per year. Facebook will allow employees to work from home forever with manager approval. Google announced that permanent work-from-home is available to 20% of its workforce.
Related: Inclusivity for Unidentified Neurodiversity is the Future of Work
Readily accessible global talent improves marketing strategies.
Large companies have long been able to access global talent and build international teams. The approach was not as commonly used by smaller businesses prior to the pandemic. While there are benefits to in-person work environments, there are also limitations. In-person teams that live in the same general geographic area can have limited experiences with people outside of their own communities.
Marketers benefit from experiencing human behavior from a variety of demographics and backgrounds. When they engage with real people on a regular basis it inspires emotional insight that modern technology, data, and AI fails to provide. Technology is the science and people are the art in marketing.
Imagination is ignited by experience and creativity is born from imagination. Teams that take advantage of global talent may have an advantage over teams with less exposure to diverse human capital.
Hybrid work allows marketing teams to enjoy shorter campaign turnarounds.
In-house marketing teams that work from the same location often work the same hours. Hybrid teams that can extend the workday through diversely located employees may significantly shorten project turnaround. This lets the team work on new projects sooner and get positive results faster. To stay connected and cohesive, teams may need to engage on off hours, including evenings and weekends to accommodate various time zones. Companies need to allow for flexible schedules to make this work.
Flexibility provides the freedom to be creative.
Best practices in marketing require constant testing to make informed decisions and assess risks. Flexible schedules improve work-life balance for employees. Hybrid teams can make it easier for marketers to find time to think and enhance their creative process, improving outcomes and reducing risks.
In a post-pandemic life, the future of marketing looks different than it did just one year ago. 
Everything is different now. The way we talk, dress, communicate, shop and live are all different. Our conversations have changed, values have shifted, and uncertainty lingers in the minds of consumers. No matter what your customer avatar looked like before, it looks different now.
Marketers need to reassess their strategies even more regularly as the world works to determine what 'back to normal life' even means anymore. In the world of marketing, data-driven decisions are crucial. Marketing teams would typically be comparing this year to last year and projecting outcomes for next year. Consumer stability was shattered and reduced our likelihood of accurately predicting market outcomes this year.
Consumer behavior will return to a point of stability, and it will be easier to make data-driven decisions. In the meantime, it's a good idea to exclude last year as source of reference for analytics. Some businesses were destroyed while others thrived, but none of them were stable.
An important lesson that marketers and consumers alike have learned is that we should pay attention to global trends. The world isn't so big, and people aren't so different. These ideas are becoming global values and global teams will shape the future of digital marketing.
---
Written by Alicia Gonzalez.
---
Add CEOWORLD magazine to your Google News feed.
---
Follow CEOWORLD magazine headlines on:
Google News
,
LinkedIn
,
Twitter
, and
Facebook
.
---
Thank you for supporting our journalism. Subscribe here.
---
For media queries, please contact:
info@ceoworld.biz
---
Tags :
Chief Privacy Officer Insider
Chief Process Officer Insider
Chief Procurement Officer Insider
Chief Product Officer Insider
Chief Quality Officer Insider
Chief Research And Development Officer Insider