Inclusivity for Unidentified Neurodiversity is the Future of Work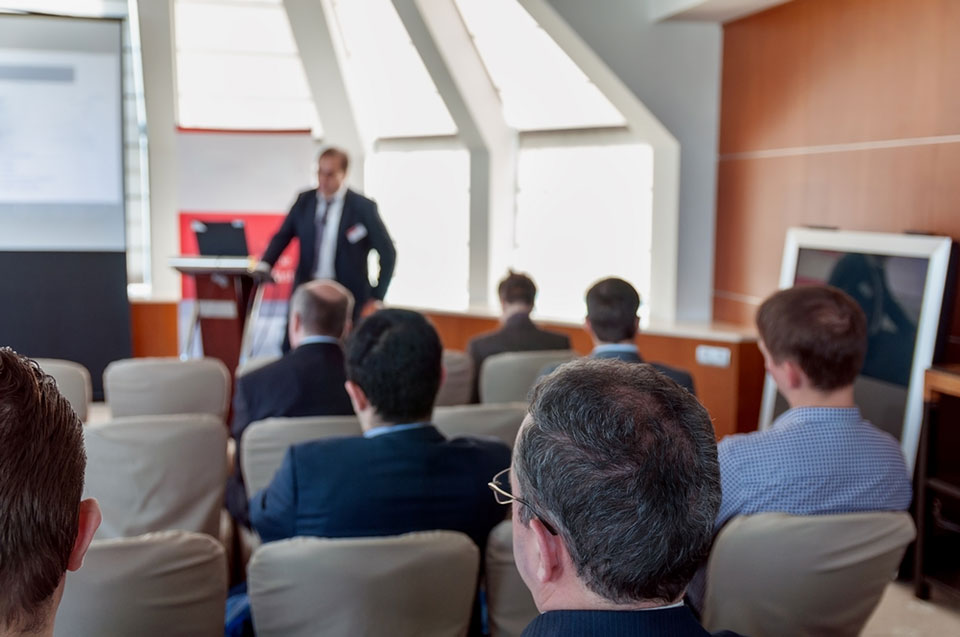 Great leaders regularly discuss diversity and inclusion while taking progressive action to create such a culture in the workplace. A newer trend adds neurodiversity into the discussion, in cases of both identified and unidentified neurodiverse employees.
Social awkwardness, previously attributed to the neurodiverse community, is the new norm in this era of working through a pandemic. Ongoing physical isolation has created increased difficulty for leaders who manage remote teams. Analyzing body language, inspiring engagement through eye contact, and creating high-energy interactive experiences is a struggle in the virtual workplace.
While remote work is not a new standard, complete physical isolation from other people for an extended time changed the way we communicate. According to Healthline, "experts say returning to socializing indoors and outdoors can lead to anxiety for many people."
The future of leadership
Effective leadership should not require teams to be on the same page, but rather focus on working towards the same goals while encouraging diverse ideas, strengths, and communication styles.
When we begin to account for all neurodiverse conditions, both clinically and self-diagnosed, and the historical trends – businesses and leaders who fail to adapt accordingly will struggle to thrive. Businesses that put neurodiverse employees into leadership roles right now can help to pave the path to an inevitable future of work where neurodiversity is the norm.
Effective leadership will require soft skills to be redefined
According to LinkedIn's 2019 Global Talent Trends report, 92% of talent professionals and hiring managers agreed that strong soft skills were increasingly important. They also indicated that 72% agreed that workplace flexibility gives companies a competitive edge and is the future of recruiting and talent. Workplace flexibility includes the ability for employees to work where and when they want.
They discovered that creativity, persuasion, collaboration, adaptability, and time management were the five most important soft skills in demand.
Oxford Languages defines adaptability as the quality of being able to adjust to new conditions. Perhaps, there is equal value in the skill of being able to prevent unplanned new conditions. Certainly, while considering the quality of someone's ability to adapt, we must also acknowledge that our perspective is subjective.
Planning for the unknown as a strategy for preventing unexpected scenarios
Imagine that a neurotypical individual who is traveling for business arrives in a new state where they have never been. While driving to a business meeting they realize they lost cellular signal and will soon run out of gas which will cause them to miss their meeting. So far, they are not worried.
They simply ask the next person they see where the nearest gas station is located. After receiving directions, the individual heads to the gas station.  Upon arrival they discover that the gas station is closed. Even worse, there is no one around to ask for help or directions to another location.
Had this scenario occurred in their hometown, they would have known where other gas stations are located and adapted to the situation despite a lost cellular signal or arriving at a closed location. The neurotypical individual begins to panic.
The neurodiverse individual may have taken a more strategic approach prior to traveling in order to avoid panic from these kinds of surprises. They may have memorized the route from the airport to their business meeting, already taking mental note of places they could stop along the way if the need occurred. Let's assume that in this same scenario, the neurodiverse individual was easily able to deal with the obstacle by anticipating and planning for the unexpected and therefore, never experienced panic.
One person dealt with change as it occurred while another person planned for it ahead and was able to avoid it altogether. So, who demonstrated greater adaptability? There's not a simple answer. The importance of discussing neurodiversity in the workplace should not be dismissed.  Drawing simple conclusions about such a complicated topic is counterproductive to effective leadership.
Unfamiliar environments affect everyone in different ways
Neurodiverse individuals may easily adjust to significantly new conditions in a familiar environment while struggling to adjust to slightly new conditions in an unfamiliar environment.
For example, if a neurodiverse employee is given a new and significantly different executive role, they may have no problem adjusting to the new conditions if the environment is the same – such as, staying in the same office, cubicle, or continuing to work from home.
To the contrary, a neurodiverse individual who must move into a new office may struggle with the transition even if they remain in the same or similar role.
Mental health
As discussions about mental health in the workplace also continue to grow, more adults are self-identifying as neurodiverse with common conditions such as Anxiety, Depression, OCD, ADD, ADHD, and Autism Spectrum Disorder. However, these same people may be slow to share their self-diagnosis or choose not to share at all. Leaders must be adaptive and create cultures that promote inclusivity for this new community of secretly self-diagnosed neurodiverse employees who may never openly articulate their needs.
Even clinicians struggled to reliably diagnose the neurodiverse community. The lack of reliability across clinicians contributed to the need for changes to the Diagnostic and Statistical Manual of Mental Disorders (DSM). The newest version, DSM–5, no longer has subcategories related to autism as was prevalent in the DSM-4. Autistic Disorder, Asperger's Disorder, and Pervasive Developmental Disorder, Not Otherwise Specified (PDD-NOS) now all fall under the Autism Spectrum Disorder (ASD).
A rise in diagnostic trends
According to the CDC, since 2000, the amount of children diagnosed with Autism has risen from 1 in 150 to 1 in 54 by 2016. Few children are diagnosed with Autism prior to the age of 2. Therefore, most people referenced in the statistics for 2000 are now 23 years old or older and likely to be already active in the workplace. By 2036, many of the 1 in 54 children diagnosed with Autism Spectrum Disorder will also be in the workforce.
Neurodiversity is here to stay
Neurodiversity in the workplace is on the rise. Understanding and meeting the personal needs of employees may help to combat The Great Resignation and provide a competitive edge that helps your business thrive at a time when competitors are struggling with staffing.
Effective leaders will care more about creating neurodiverse teams, less about personal processes, and focus on collaborative outcomes. This will empower people to take ownership of their own role while working towards a common goal. Hybrid models of work-from-home and in-person options will increase the ability of companies to meet the personal needs of their employees.
Leaders who are genuinely interested in developing personal relationships with their teams will have an advantage. During the pandemic, professional meetings in the virtual workplace included the sounds of barking dogs, crying babies, and an array of family dynamics. We learned things about our colleagues, teams, and peers that we didn't know before. As the lines between personal and professional relationships were blurred, a new standard was born. There's no turning back from that.
We can only look to the future and build one that not only includes but also celebrates diversity. Create cultures that respect and appreciate neurodiverse individuals. The unidentified community shouldn't be unaccounted for in the workplace.
---
Written by Alicia Gonzalez.
---
Add CEOWORLD magazine to your Google News feed.
---
Follow CEOWORLD magazine headlines on:
Google News
,
LinkedIn
,
Twitter
, and
Facebook
.
---
Thank you for supporting our journalism. Subscribe here.
---
For media queries, please contact:
info@ceoworld.biz
---
Tags :
Boards Insider