Best destinations to Visit in Mexico in 2021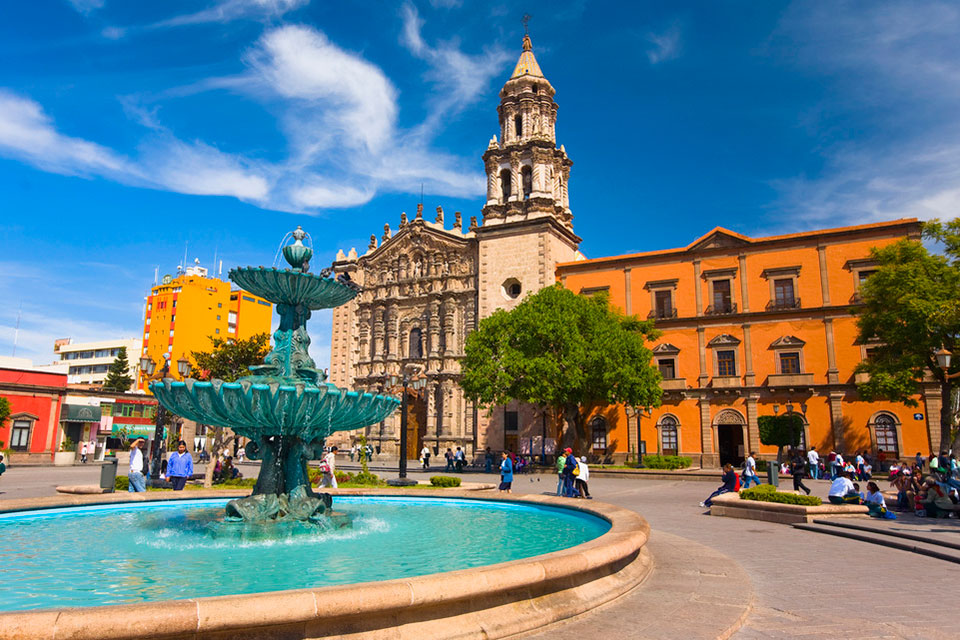 Mexico is a lovely country with lots of history and great opportunities for adventure. In most people's minds criminality may be an issue when they plan a trip to the country. Here, we provide a list of amazing and super-safe destinations that will make you love Mexico and adore its people.
Baja California
Baja California is a peninsula in the West part of Mexico. Baja is the Spanish word to describe it is in the southern part of California. It has a similar geography to the one of California in the United States. The one part of the peninsula faces the Pacific Ocean, just like California but the other part forms a bay with the rest of Mexico and provides calm and warm waters for the swimmers.

Mazatlan
In the North part of Mexico, tourist places carry many influences from the American civilization. A common example can be found in the small beach town of Mazatlan. Here bars have big screens where you can find Americans enjoying their drinks. Due to the fact that it is so close to the States, many things are common. It is interesting that the local population of North Mexico shares characteristics that can be found in people of the United States. People there are taller with lighter skin. However, the warm mood is the same all over Mexico.
Guadalajara
Guadalajara is a very safe destination with huge impressive buildings of Spanish architecture. It has a super cheap market where you can buy all kinds of shoes and clothing. In the city, you can enjoy a carriage ride or even try horse riding which in Mexico is very common.

San Luis Potosi
Moving down in Mexico you can come across San Luis Potosi. There is no beach or river in this small town but the authentic Mexican nightlife will blow your mind off. Young people are out all night and even though the city is very small, discos are crowded and cheerful.

San Miguel de Allende
This town is a true gem of Mexico. It is a very popular destination for Americans, even though it is not very close to the States. In fact, many Americans have selected this town to live in while they sustain their business in the States working remotely. The presence of Americans is notable by the higher prices in the cost of living. In any case, it is a super-safe and delightful place to visit and live in.
Huasteca Potosina
Huasteca Potosina is a whole area in Mexico, just like Baja California. Ciudad Valles is a city in Huasteca Potosina that you can use as a base for your excursions in the area. Ciudad Valles is not the best place to visit, yet the reason we recommend it is because it gives you access to some of the best places of natural beauty in the world. Naranjo and Xilitla are some of them. Naranjo will impress you with its turquoise waterfalls and lakes and Xilitla will be a window into the interesting civilization of the area.

Puerto Escondido
Puerto Escondido is a beach town in southeast Mexico facing the Pacific Ocean. Even though you will not have many opportunities to enjoy a luxurious vacation here, the reason we have it on our list is that it is the third best place in the world for surfing. The waves are huge and as you may imagine the place is full of surfers and you can try having lessons on your own only for 20$ per hour.
San Cristóbal de las casas
This is a small village at a relatively high altitude that can be reached by bus. A visit here will allow you to meet local populations that speak languages that were spoken before Spanish people went there. Many people in the village live in primitive conditions and they follow the traditions of their tribes.
Cancun – Tulum
Cancun and Tulum face the Caribbean Sea and are close to Cuba and Miami, Florida. The waters there, are quite warm and the climate is ideal. They are popular for the famous "cenotes," calm lakes of wonderful sweet water that look like paradise. They are both quite touristic and they provide plenty of options for those who want to combine luxury and nature.
---
Add CEOWORLD magazine to your Google News feed.
---
Follow CEOWORLD magazine headlines on:
Google News
,
LinkedIn
,
Twitter
, and
Facebook
.
---
Thank you for supporting our journalism. Subscribe here.
---
For media queries, please contact:
info@ceoworld.biz
---
Tags :
Chief Commercial Officer Insider
Chief Communications Officer Insider
Chief Compliance Officer Insider
Chief Content Officer Insider
Chief Creative Officer Insider