How to Leverage Psychological Safety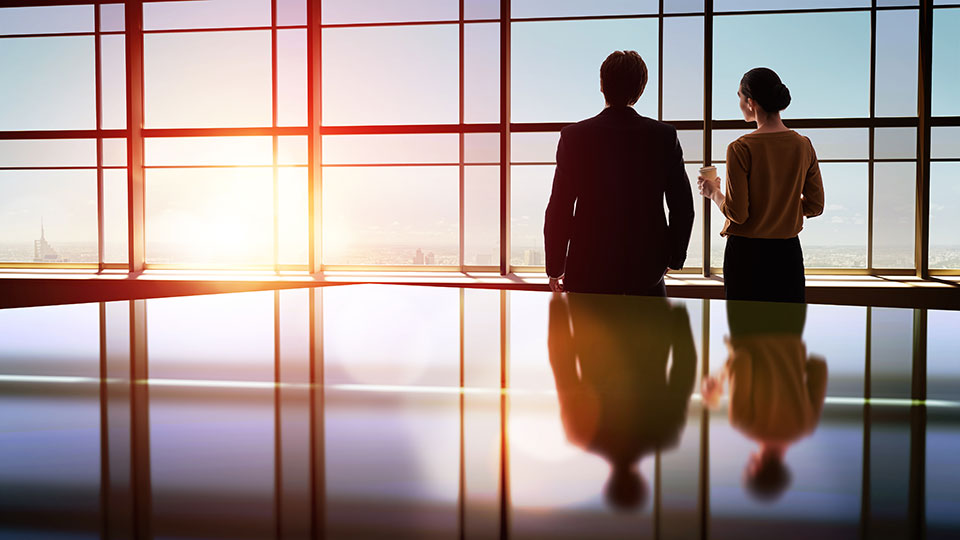 When I conducted my first half-dozen CEO peer advisory group workshops more than four years ago, I asked the members how they would rank their psychological safety on a scale of 1-10. I wanted them to think of it in terms of how willing they are to be open and transparent and how much they trust the confidentiality of the environment. 
Their initial response in the early days was typically 9.5 to 10. The members expressed an incredibly high degree of confidence in the safety of the environment. That said, as the workshop proceeded and the dialogue continued, I wasn't necessarily feeling that the candor of the conversation matched the high rankings members were ascribing to themselves. It dawned on me that I was asking the wrong question – or at least I needed to ask an additional one.
Today, I ask two questions: 1) How would you rank your psychological safety on a scale of 1-10? 2) How would you rate your ability to leverage that safety on a scale of 1-10?  The answer to the first question remains in the 9-10 range. The answer to the second question dips to an average of 6.
In asking the second question, I paint a picture for the members. I ask them to imagine they are at a beautiful spa looking at a gorgeous pool of water with steam rising off the surface. They know that if they immerse themselves in the pool, it will be among the most relaxing, restorative experiences they've ever had. They don't have one of these at home, yet for so many, rather than fully immerse themselves, they are content to sit in a nearby lounge chair or just dangle their feet in the water.
Knowing the group environment is safe or that the pool will be amazing is one thing; being willing to reap its full benefits is quite another. It's especially true because everyone's definition, capacity, and natural inclination for openly sharing with others can be quite different. That's why keeping psychological safety at the forefront as something to be advanced and nurtured versus a goal to be achieved is the first step.
So, What Does It Take?
Here are the conditions and behaviors that members of groups and teams bring up most often when it comes to what it takes for them to leverage psychological safety:
Mutual Respect – Respecting one another as professionals and people who share common challenges and aspirations inside and outside the workplace is at the core. If there's no respect, there will be no trust.
Familiarity – The better the group/team members know one another, the more likely they are to test the bounds of their psychological safety. Achieving the level of closeness they are seeking rarely takes place at a monthly meeting or in the context of a typical workday. It requires getting to know one another over coffee, drinks, bowling, miniature golf, or in a retreat setting, where deeper, more personal conversations in smaller groups tend to occur. It's these shared experiences that build trust and create stronger bonds.
Learn Not Judge – When people are inclined make assumptions and jump to conclusions, rather than ask good questions and listen for understanding, it's a recipe for an unsafe environment. Asking questions with the intent to increase understanding inspires psychological safety. It doesn't mean you have to agree with one another, just open to hearing a different point of view from your own.
Model Sharing Behaviors – When one member chooses to be vulnerable and asks a question no one wants to ask or shares a personal feeling most people might otherwise keep to themselves, it sets the stage for deep sharing. It offers reassurance to others that if they were to share, there is no penalty for this action and a significant benefit for all involved. Offering ideas and asking uncomfortable questions are acts of courage and generosity.
Model Listening Behaviors – Think of the illustration of the pool at the spa. The person getting into the pool is the one sharing; the pool itself represents the people who are listening. The more attentive and engaged they are, the more inviting the environment. It's the listeners who provide the safety. The difference between an audience who is locked in versus checking their cell phones or staring out a window is night and day when it comes to inspiring an open exchange.
Share Experiences Rather Than Advice – Unless specifically requested by a member, resist the temptation to tell people what they should or should not do. Instead, share experiences designed to help someone reach their own conclusions. Research suggests that it makes the environment safer for sharing and allows a member to own their action items more easily, and when they do, they are more likely to act on them and follow-through. That said, if you can manage to set clear ground rules about advice-giving, peer advisory groups and teams can most certainly make it work.
Be Respectful and Trust Intent – The essence of psychological safety lies in one's ability to give others the benefit of the doubt. Sometimes, helping someone can require challenging that person in an open meeting. To do so effectively, the group/team has to adopt this practice as an acceptable norm – one that is never aimed to call someone out at their expense, but only to serve as a means for helping the individual or the collective. For the person who believes the challenge is necessary, do so directly and respectfully. For the member being challenged, despite how the challenge may come across at the time, take a breath and remind yourself to trust the intent.
Summary
Ultimately, people will be willing to test the bounds of psychological safety if they believe there's a benefit to doing so—efficacy matters. The more often they see the benefit for themselves and others, the more likely they are to reap its rewards. Selecting great group and team members is the first step, but only a first step. If the members don't have an environment that allows them to speak up, speak out, and learn and grow, they will never realize their full potential. Food for thought as you prepare your teams for a post-COVID world.
---
Add CEOWORLD magazine to your Google News feed.
---
Follow CEOWORLD magazine headlines on:
Google News
,
LinkedIn
,
Twitter
, and
Facebook
.
---
Thank you for supporting our journalism. Subscribe here.
---
For media queries, please contact:
info@ceoworld.biz
---
Tags :
Chief Business Officer Insider
Chief Customer Officer Insider
Chief Data Officer Insider
Chief Engineering Officer Insider
Chief Experience Officer Insider