Translating subtle signals: Navigating survival turbulence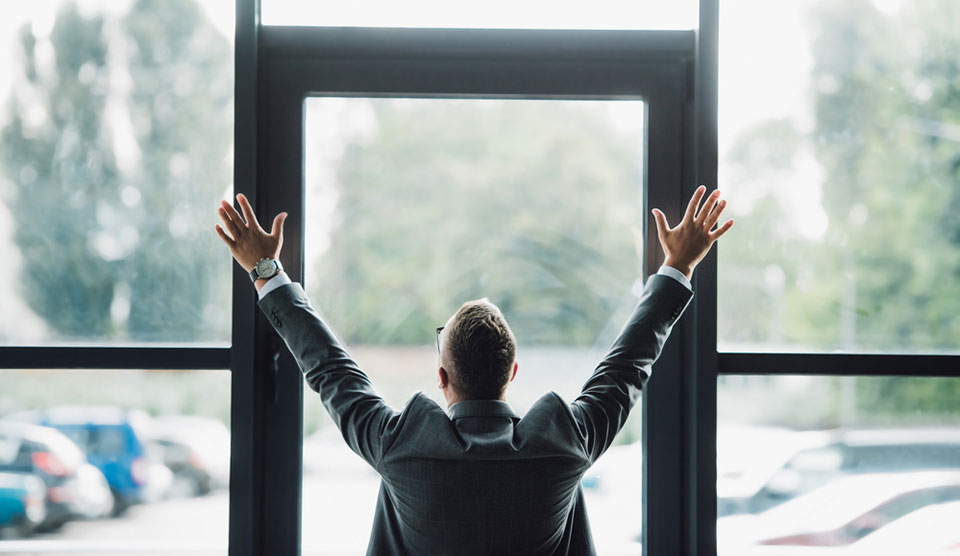 Understanding survival turbulence: While traversing in the world of business, most of us would have encountered discussions on 'survival' in the arena of 'business turbulence', especially during the Covid-19 pandemic. Several markets have shrunk and few yet unexplored. A CEO, as a formidable front-line leader, is perplexed while:
Examining what all should the enterprise undertake to retain the business?
Analyzing the improved process of knitting people for achieving excellence!
Synthesizing the employee engagement based on the new business dynamics?
Foreseeing uncertainties likely to evince in the future!
This is all about capturing weak signals apart from the strong ones and maneuvering the survival turbulence in an anticipatory mode.
The changing patterns of the economy
The economy is warming up, with a new order in pandemic times. It shall create distinct opportunities with renewed challenges. Only the strong resilient ones shall survive. Enterprise that is not prepared to this strategic shift in demand will be at its own risk.
Increased usefulness of information & technology
Technology at all levels will rule. The training and re-training costs will be high, along with resistance to change. A precarious balance between man & technology as a threat will emerge, disrupting the work place. This will obtrude the people to re-equip their deftness in fitting into the new wave of automation and artificial intelligence. Inspiring employees to caress and be contemporary will be the challenge.
Increased demand for value in quality
Intensifying consumer's need for value, quality and service will challenge many enterprises. Guerrilla warfare between demand-supply-price shall interplay, with increased consumer demands followed by business rivalry. Competitiveness will shift aggressively to supply side. Enterprises lacking in competence, training and dedication in mastering the shift on customers' delight, shall be stretched for survival.
Leaner organisational structures
In the new normal, employers will be reluctantly compelled in slimming their structures, aggressively striving to eradicate slack and redundancy. Will this work? Nothing is sacred and untouched. Frustrated employees, the good ones especially need to be held on. Empathise them. This is the chance to exploit the creative dimension of unseen potential human asset. Open up, discuss, debate and empower, you are likely to get out-of-box contributors. With more number of people working from home, and managers tracking proactively not only the productivity of their employees, but also their mental and emotional health, will result in creating a satisfactory working culture with influential leadership.
Shifting attitude of workers
Worker attitude has begun shifting, with conflicts between traditional employees and the emerging independents. Changing environments, higher education, technical skilling and re-skilling for survival will emerge. Employees will place loyalty to their profession ahead of any attachment towards a single employer. They will be more fascinated in collaborating in getting the things done than in taking orders.
Increased productivity under stress
High productivity will have to be achieved, resulting in increased stress levels. Employees shall look for greener grass on the other side of the fence, if not addressed timely. Strategic human assets may bargain and this is where the challenge will be high.
Changing paradigms of leadership patterns
Employees are bewildered by the unpredictability of leadership styles. Principle centred leadership if missing, needs to be garnered. A congruence of purpose and values is must and must be witnessed. Facilitative leadership style will be high in demand.
The evolving work-environment
Work from homes as a new location will redefine the work environment. People need to monitored yet given liberty, as long as outcomes are achieved. As a counter balance, some employers have already meshed these new work sites more employee friendly.
Control over personal career 
Self-directed employees would be able to select from a number of alternatives to manage their own careers. Gig economy is on the rise. People may choose to work for several employers simultaneously, exploiting multiple and distinct capabilities in building their security, while capitalising their strengths. The old role identifications and social hierarchies will practically turn upside down. The younger generation will dedicate enough time constantly embarking upon the missing links in his/ her career. They will be more receptive and open to developments.
The high performers would be ahead in the organisation, matching the vision with a foresight and an anticipatory mechanism. A wrong move and these survivors will shift to the greener pastures. If they leave, they shall take with them the core competence of the enterprise, especially tested during uncertain times. Can you hold them?
Real time surfing in bad weather
The onslaught of the 21st century has already commenced with the pandemic, combining strong and weak signals. This is a potential call for enhancing and repositioning the competitive skills. Every enterprise must be prepared to counter this unexpected-unknown challenge.
Are you watching the weak interlinked shifting signals in your sector? Though its late, but still good enough to reboot your thinking. Thus, revisiting our posit foreseeing uncertainties likely to evince in future, how much is your readiness in capturing, examining, analysing and synthesising signals in your business as a new normal?
Deep diving and action
CEO's must proactively look to build a 'winning team of teams' engaging them to explore deep waters, like scuba divers, having the capability and competency for manoeuvring possible scenarios likely to impact the business in near and distant future. These divers must be necessarily drawn from a group of thinkers who are bold and maverick. They must be armed with the resources and be the ones deploying foresight for the future. Provide them with your experience as a combination of hindsight and insights of your business. Build the LEGO blocks, erecting frame-by-frame and seeing the future as in current with an anticipatory response. The 'New Normal' world allows no margin for complacency and remorse. It offers immense opportunities, combining risks with high stakes, thus leaving it to the CEO's in preparing for uncertainties, in evadible disruption and ever-lasting change.
---
Written by Dr. Manoj Joshi. Have you read?
Best Hospitality And Hotel Management Schools In The World For 2021.
Best Fashion Schools In The World For 2021.
Best Business Schools In The World For 2021.
Best Medical Schools In The World For 2021.
Follow CEOWORLD magazine on Facebook, Twitter, Instagram, and LinkedIn.
---
Add CEOWORLD magazine to your Google News feed.
---
Follow CEOWORLD magazine headlines on:
Google News
,
LinkedIn
,
Twitter
, and
Facebook
.
---
Thank you for supporting our journalism. Subscribe here.
---
For media queries, please contact:
info@ceoworld.biz
---
Tags :
Chief Commercial Officer Insider
Chief Communications Officer Insider
Chief Compliance Officer Insider
Chief Content Officer Insider
Chief Creative Officer Insider