Top Female Fashion Designers to Know About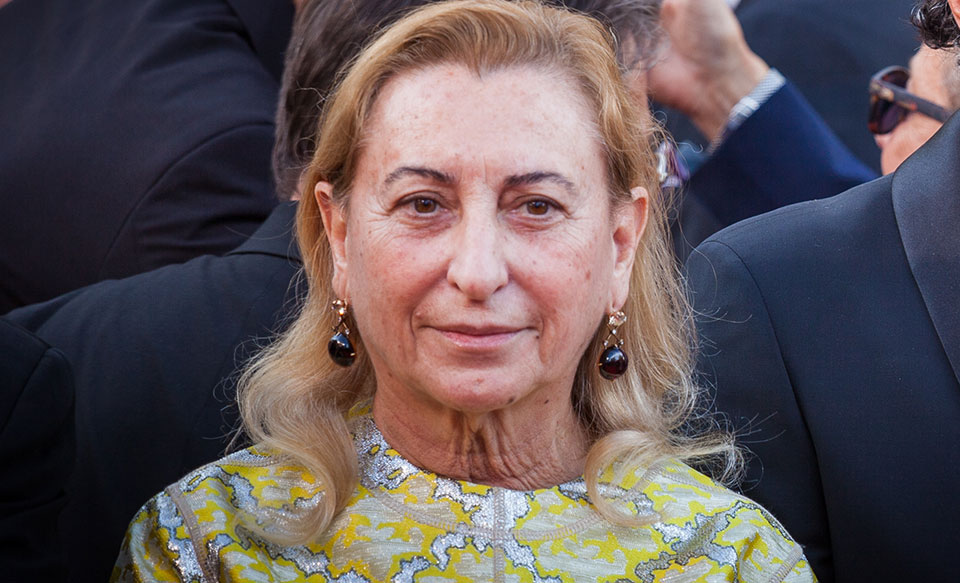 Women are naturally creative and fashionable. They have a knack for all things bright and beautiful so it is unsurprising that they have helped in building the global fashion industry. While several women fashion designers all over the world have contributed their part to the fashion industry, there are some whose reputation goes through the roof. They are not only exceptionally talented designers but also serve as role- models for many upcoming designers. Their creative vision, leadership, and hard work have impressed the world, and they have carved a special place for themselves in worldly affairs.
I think I have made myself amply clear what we are going to take up in this article; the title, of course, makes it evident anyway. Today, it is about 5 women designers who are indispensable to global fashion. There is a high chance that you might have heard of them, but it is always better to know more.
Here are 5 top female fashion designers to know about:
Gabrielle "Coco" Chanel
There is no way we can have a list like this without her. Gabrielle Bonheur "Coco" Chanel is the famous French designer whose legacy continues to inspire the coming generation. Her namesake brand is a representative of elegance, feminism, and glamour with a good dose of casual and chic tastes in between. You might know this but this talented woman created pants for women during the early 20th century. She aimed to enhance comfort, and pants were just the kind of things women at that time needed. She designed suits, bags, and little black dresses all of which are still popular among women. If it weren't for her, the world would not have got the experience of a newer generation of women.

Stella McCartney
Known to be an outspoken and innovative designer, Stella McCartney is a leading fashion designer. Having started as a designer in the year 1995, she quickly climbed up the charts and became a high-in-demand designer among the elites. Throughout her illustrious career, she has collaborated with many notable brands such as Adidas and worked with movie production houses such as Disney. Her accomplishments are reflected in the number of awards she has received time and again such as the Vogue Designer of the Year Award in the year 2000, the Glamour Award for Best Designer of the Year in the year 2004, and the Special Recognition Award for Innovation in the year 2017.

Rei Kawakubo
Bringing a stunning fusion of the Japanese and the French inspirations, Rei Kawakubo never fails to impress the world. Shuffling between Paris and Tokyo, Rei manages her brands, Comme des Garçons and Dover Street Market, which are known for their peculiar yet stylish designs and international popularity. Her labels have worked in collaboration with who's who in the fashion industry such as Nike, Louis Vuitton, Chrome Hearts, Levi's, and H&M. Because of her unique take on the Japanese and the Western fashion influences, her collection was exhibited at the prestigious Metropolitan Museum of Art in New York.
Vera Wang
Vera Wang is a formidable name in the American fashion industry. She is best known for her lovely wedding gowns which have been worn by a galaxy of stars such as Khloe Kardashian, Victoria Beckham, Mariah Carey, Campbell Brown, Alicia Keys, and Chelsea Clinton. Aside from this, she is known for having designed sports costumes for several athletes from time to time. In her long career, she has been associated with an array of influential brands such as Vogue and Ralph Lauren. Her contribution to the industry has been acknowledged worldwide, and she has been awarded frequently such as the Womenswear Designer of the Year award at the Council of Fashion Designers of America in the year 2005.

Miuccia Prada
Of course, there is no explanation needed for the remarkableness of Italian fashion—it is just too good. We all should be thankful to Italian designers for having infused a distinct touch of innovation and culture in fashion, and one such designer we should be thanking is Miuccia Prada. Having taken over the family business, she spearheaded the namesake brand and pushed it on the frontline. Her designs are easy-to-wear, chic, and rich in taste. While most of her designs are quite expensive, she did introduce the Miu Miu line which was less expensive and was quite a hit. All her efforts have made her an insurmountable force, not only in Italy but in the world. The Council of Fashion Designers of America has venerated her for all she has done for global fashion.

---
Here's the latest list by the CEOWORLD magazine Rankings. Here's what you've missed?
Best Road Trips in India.
Captivating Places To Visit In Germany.
Breathtaking Beaches in Spain.
Australia's Best Breathtaking Beaches.
---
Add CEOWORLD magazine to your Google News feed.
---
Follow CEOWORLD magazine headlines on:
Google News
,
LinkedIn
,
Twitter
, and
Facebook
.
---
Thank you for supporting our journalism. Subscribe here.
---
For media queries, please contact:
info@ceoworld.biz
---