Alluring Beaches in Spain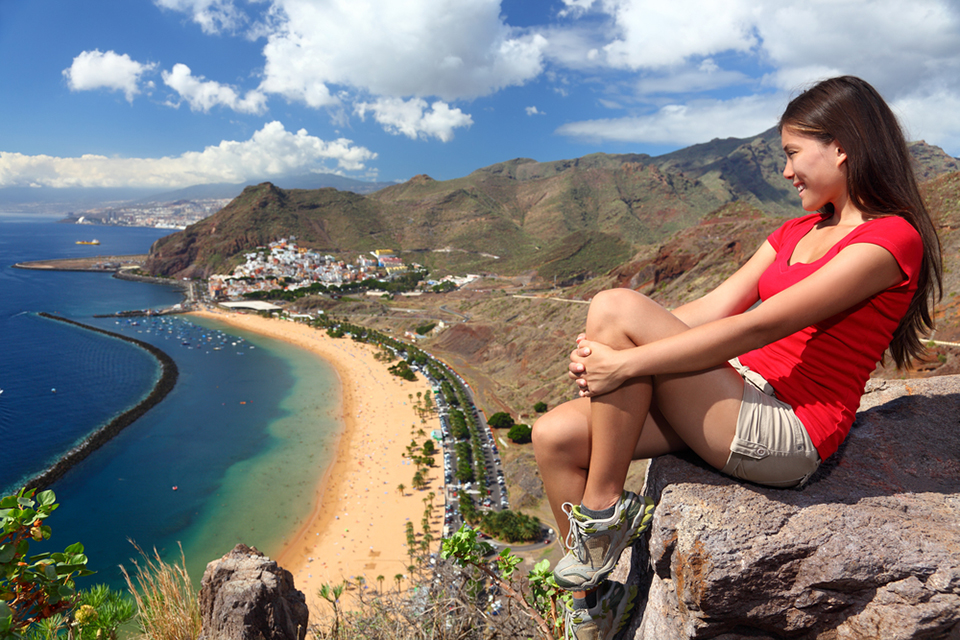 Featuring among the world's top 5 tourist destinations, Spain is a lot more than Flamenco, bull-fighting, and world heritage sites. The country is home to enticing beaches and remains crowded with tourists throughout the year but the best time to visit and travel in Spain and gain the most of it has undoubtedly been spring and fall. The pleasant weather, sandy beaches, turquoise waters, wild nightlife, and rich and multicultural history grab the tourist attraction. Culture and nature contribute a lot to tagging the country as the world's most tourist-friendly country.
Here is a list of the top 5 beaches of Spain, not to be missed in your next vacation.
San Sebastian: San Sebastian is a jaw-dropping blend of mountains, beaches, and appealing architecture. It's a great spot for surfers, swimmers, and sunbathers. If Urgull is uphill with a fortress that gives stunning views, Peine Del Viento is a voguish sculpture on the waterfront. If Bay of La Concha is a unique shell-shaped bay with awe-striking beaches, Santa Clara Island features a tiny beach with breathtaking views. The best time to visit San Sebastian is between May and July when the climate remains pleasant and temperature descends. Well-renowned for its alluring beaches, picturesque town, and upscaled restaurants, San Sebastian offers a great deal of cultural events as well throughout the year. The island also offers you a wild nightlife in four major areas, viz., the Old Town, Reyes Católicos, Egia, and the Gros District.
Canary Islands The Canary Islands, being home to sea, sun, and sand, is a paradise for sports lovers. So, people are most welcome here for surfing, cycling, windsurfing, scuba diving, sailing, and paragliding. The island attracts tourists the most during winters and summers from March to May and from September to November. It's one of the best spots for dolphin spotting and whale watching. Its various beaches are blessed with unique characteristics. If Tenerife is the largest Canary island and one of the prominent resorts, Gran Canaria is an island with beaches and a painted cave; Lanzarote is a scenic island with diverse topography, Fuerteventura is perfect for surfing on emerald green waters, and Puerto Rico de Gran Canaria is famed for beaches, dolphin spotting, lively nightlife, and great shopping options.
Ibiza Ibiza, an archipelago of Spain in the Mediterranean Sea, is well-known for pebbly beaches, glittering sand, sunset points, and the dynamic nightlife in town. It's also home to calm and composed villages, innumerable bars, yoga retreats, pine-accoutered hills, and sandy fjords. You can mercilessly tan your skin by absorbing the sunshine, strolling along the coasts, and exploring the island. Its stunning views from fields and clifftops will leave you stunned. You can head towards Sunset Strip, Benirras beach or San Antonio bay for one of the most memorable sunsets. If the island offers its tourists romantic getaways isolated from the world, it has hippie beaches on its side with family beaches too. Don't miss its authentic Spanish food offering a wide range of fish.
Mallorca One of the most popular destinations in the Mediterranean, Mallorca is a magnificent whisk of limestone rocks, poised bays, astonishing coastline, Spanish architecture, stunning vineyards, and calm beaches. It would suffice the hunger of adventurists, photo maniacs, roamers, party lovers, and city explorers. One can enjoy snorkeling in its crystal clear beaches and long drives on its rough terrains. The place remains hot during the day, so early morning or late afternoon is the best time to explore it. Its beaches with long coastline offer the family vacationers a privilege to play volleyball. Don't miss the magnificent underground views of the Coves del Drach and dels Hams in Porto Cristo. Its nightlife is not limited to bars, as it features outdoor restaurants, music on the streets, and artisans selling crafts.
Benidorm Benidorm is noted for its skyscrapers, incredible sandy beaches, luxuriant nightlife, profuse hotel options, and blazing sunshine. Its warm weather, clear waters, unpolluted air, and healthy climate fascinate the tourists. Owing to its thrilling natural beaches and lively nightclubs, it is one of the most popular spots for a beach vacation. The sun seekers shall hop on the island between June and August. Its popularity is evident from the fact that it generates more income from tourists than in other industrial sectors.
So, which beach do you choose for your next stroll?
---
Have you read?
World's Best Leisure Destinations.
World's Best Cities For Street Food-Obsessed Travellers.
World's Best Cities For Shopping.
World's Safest Cities.
---
Add CEOWORLD magazine to your Google News feed.
---
Follow CEOWORLD magazine headlines on:
Google News
,
LinkedIn
,
Twitter
, and
Facebook
.
---
Thank you for supporting our journalism. Subscribe here.
---
For media queries, please contact:
info@ceoworld.biz
---